Caring for you gear - Sea to summit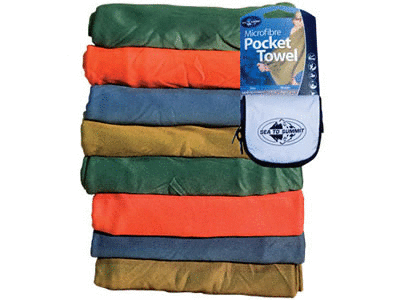 Caring for gear and accesories However even the best made gear will fall apart if it isn't properly taken care of. Today, I want to concentrate on what you can do to keep your gear working as well as possible for as long as possible.
Here at Sea to Summit, we believe that gear should be reliable, functional andmade to last. We use the best available materials and thoughtfully put them together so that they will serve you for years and years of adventure.
However even the best made gear will fall apart if it isn't properly taken care of. Today, I want to concentrate on what you can do to keep your gear working as well as possible for as long as possible.
Wash Often
Dry Bags/Stuff Sacks: Washing removes fine-grain sand from drybags/stuff sacks. lf left in the fabric, the sand acts like sandpaper between the fibers. Washing prevents oily stains from soaking through face fabrics and causing coatings to delaminate. And clean bags/sacks are less likely to attract rodents and other critters that will eat holes in them.
Liners: Clean liners smell better. Simple, right? They also wick moisture better if you keep them free of body oils and dirt.
Towels: Clean towels smell better, too. So will you when you use them. .
Sleeping Bags: If you use a liner, you won't have to wash your sleeping bag very often. When you do wash it, there are some basic guidelines you should adhere to:
Use down soap (there are a number of brands; a good outdoor store will help you with this)
Wash by hand (possibly in a bathtub, certainly in a large container), or use a front-loader washing machine. Do not use a top-loader washing machine
Rinse thoroughly
Spin dry the bag, then dry in a clothes dryer (tumble dryer). Put the sleeping bag in a large cotton sack for this to prevent hot-spots in the drum from damaging the bag. Include a couple of tennis balls in the drum to 'fluff up' the down.
See 'store it dry' below
Keep it out of harm's way
Anything with a coating should be kept as far away from solvents as possible. DEET from bug spray will destroy polyurethane coatings, seam tape, elasticized draw cords and some other hardware. Gasoline/mineral oil will delaminate coatings and remove water-repellent finishes. Alcohol (the kind found in spray sunscreen and in iodine water treatments) is also bad for coatings and seam tape. Even solvent-based permanent markers can cause fabrics to delaminate. (It is best to write on the black Hypalon strip of a dry sack with a white or silver marker.) Bleach will cause PU coatings to peel off and pliable fabrics to go crunchy.
The sun's ultraviolet light weakens fabrics: the lighter the fabric, the more pronounced the effect. Keeping your gear out of the sunlight whenever possible will make it last longer. Give some thought to this when stowing dry sacks on your kayak or raft and when (and where) you pitch your Specialist shelter.
Store it dry
If you put gear away when it is wet or even slightly damp, it will develop mold and mildew. This not only makes for smelly equipment, it also weakens seams and fabrics. Hang your gear up to dry before stowing it – and if you've washed a sleeping bag, dry it until you are sure that there's no more dampness deep inside the down (then store it in a dry place in an uncompressed state).
Lubricate zippers
You don't like sand in your teeth, and neither do the zippers on your gear. If you camp in desert/beach conditions, clean the teeth of your shelter/sleeping bag (a toothbrush is good for this), then spray them with pure (food grade) silicone spray.
Spare parts & repairs
Need a cord lock for your stuff sack? A patch for your pack cover? A spring clip for your Pocket Trowel? Some other item? Let us know via this blog – we keep an extensive stock of spare parts to keep your gear working.
Don't throw away that dry sack or pack cover just because that pesky rodent at your last campsite chewed a hole in it. With our tips about repairing tears and holes in coated fabrics, your gear can see you through many more trips.
Know the limitations of the materials
Certain fabrics have – for instance – a higher tear strength/abrasion resistance than others. Caring for your gear also involves being aware of the kinds of environment the product or material was designed for