Start walking, and walking, and walking…

Through hiking, or 'Thru-hiking' is the act of one continuous trail, normally long distance without looping or backtracking. For many, this style of hiking is preferred, it brings a sense of exploration, a feeling of a true expedition. Although returning to the car and taking off the muddy boots is satisfying, With each step and each day you embark in one direction, you'll find yourself in new areas and on new ground, creating a sense of fulfilment in the distance travelled. Just make sure you've got a lift back to the trail car park… Sound like your kind of thing? We're on the same trail.
For first time strollers to one-way trail pros - Here are 5 of our favourite Australian thru-hikes for you to get your steps in.
1. Gold Coast Hinterland Great Walk
Let's start things local, for one down the road for our Gold Coast adventurers, with the Gold Coast Hinterland Great Walk. At just under 50km, This point-to-point thru-hike can be broken up into as much time as you want, but usually is considered a moderately challenging 2-3 multi-day hike.
Starting at O'Reilly's in the Lamington National Park and heading off on the Border Track you'll be led up to Mount Bithongabel, Take in the many breathtaking views including Mount Warning in the distance early on. This walk is one for the view seeker, with exceptional sights at Toolona Lookout, Wanungara Lookout, Nyamull Lookout, Chakoona Lookout, Beereenbano Lookout and Merino Lookout, scattered consistently throughout the walk.
If you're staying local and you've been local recently, then you aren't going to like the topic of rain. The coastal tropic climate of the rainforests surrounding the Gold Coast this time of year can be a recipe for a wet adventure, so it's important to be prepared to keep dry. Kick off your wet weather attire with one of our personal favourite rain jackets, the Patagonia Torrentshell. Simple and unpretentious, the 3L Jacket uses 3-layer H2No Performance Standard technology for exceptional waterproof and breathable performance. Its all-day comfort and long-lasting waterproof durability make it the perfect lightweight item for weather emergencies. It's Fair Trade Certified sewn and a high-end product from a reputable and trusted brand, so you know you're buying quality.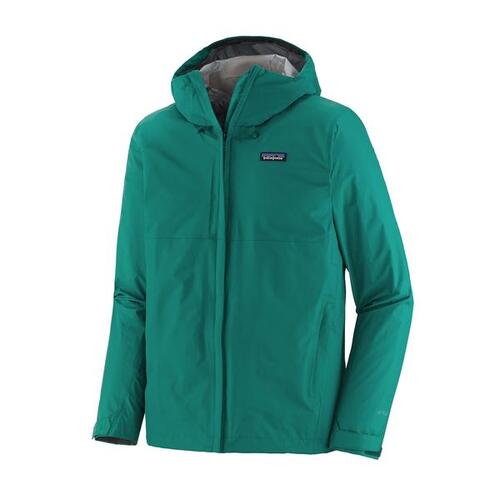 2. Albert River, Lamington National Park
Located at the bottom point of the Border Track, Albert River hike is a scenic 21.8km cut off trail taking you from start to finish from O'reilly's retreat. Although this isn't technically a thru-hike in its own right, it is an exceptional extension to the already magnificent Gold Coast Hinterland Walk. Head down the Border Track and swerve off onto the circuit for a dense, lush rainforest hike along waterfalls and rivers. Turn the trip into an overnighter by setting up camp at Echo Point bush camp, 100m up from Echo Point lookout, a must see view on a clear night or during an early sunrise. As always, be sure to follow the rules and regulations of the National Park's camping laws.
This time of year Lamington National Park can get a little bit fresh, especially at night reaching 0 to 5 degrees on colder nights. A well-insulated sleeping bag is essential if you choose to perch up at Echo Point. The Sea to Summit Trek 3 TKIII Down Sleeping Bag is one of our best. With vertical baffles over the chest section ensure the down insulation cannot migrate or shift to the outside of the bag during sleep, creating cold spots. As well as a side block baffle construction that maintains the 60/40 fill ratio, keeping more down on the top of the bag for maximum insulation. It's thick feel and soft interior makes this a warm and cozy sleeping arrangement. Although being slightly heavier than some other options, the compression sack allows for this bag to be compacted down into a small and portable piece that will not take up unnecessary space in your pack.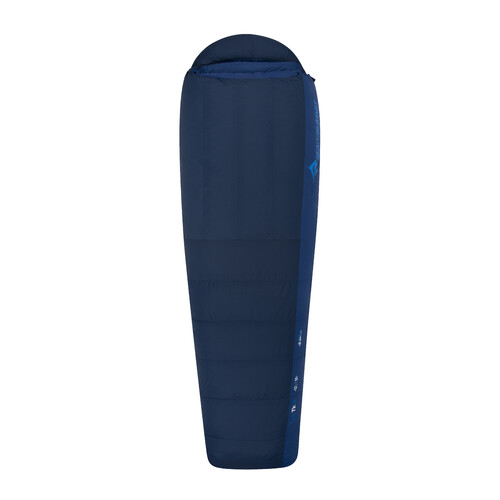 3. Australian Alps Walking Track (AAWT) – The Mountain Traverse
For the experienced hikers only - Kicking things up a notch and talking some serious trekking. The AAWT is one of the great Australian thru-hikes at a whopping 655km in length. This is no walk in the park and does take some pretty knowledgeable experience in the great outdoors. Beginning in Tharwa in the ACT and finishing up in Walhalla, Victoria, the AAWT pulls you through the breathtaking landscape of the Australian Snowy Mountains. Being the only long distance ski touring trail in Aus, the trek can definitely hold some challenges so preparation is key. Give yourself 5 to 8 weeks for completion and come prepared with the right equipment, at the right time. Many hikers chose the spring time to get going, as the snow melts in the high country and opens up the sights of Australian Wild Flora.

A hike like this definitely calls for the correct setup, there are many aspects of gear to consider, with one item in particular that needs to be the center of attention - your pack. The
Osprey Aether Plus 70L Mens Hiking Backpack and Osprey Ariel Plus 60L Womens Hiking Backpack are packs that makes your hike as efficient and effortless as possible. The Custom Fit-On-The-Fly Hipbelt and Shoulder Strap allow you to dial in the perfect fit and a close-to-body carry stabilizes the load when the trail turns technical. The top lid detaches and converts into a daypack for side excursions. Constructed with high quality bluesign®-approved high-tenacity nylon and PFC-free DWR.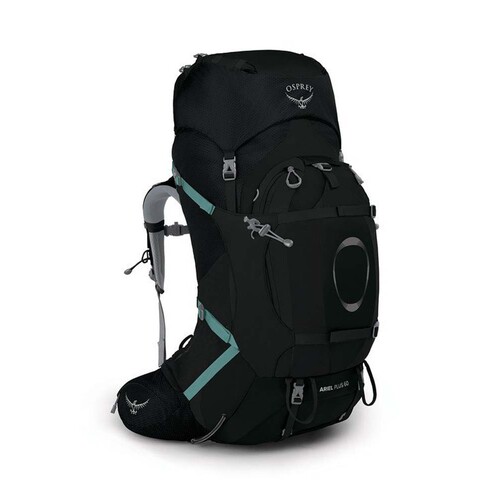 4. The Larapinta Trail
The Larapinta Trail, one for the more experienced thru-hikers. This trek is an extended walking track in the sands of the Northern Territory. Its total length covers 223 kilometers from east to west, with the eastern end at Alice Springs and the western end at Mount Sonder, one of the territory's highest mountains. The trek will immerse you in the outstanding landscape of the West Macdonnell National Park, through high gorges, winding riverbeds and desert high country, experience a breathtaking adventure on land dense with culture and heritage.
It's important to time this hike correctly, due to its location the sun can be extremely harsh and the heat life threatening. Even during the right season, this climate can prove to be very hot and dry once the sun reaches midday. It's important to be equipped for the Australian Outback with sun protection and hydration.
The Osprey Hydraulics 3L Hydration Bladder is the perfect hot climate companion. It pairs perfectly with most Osprey backpacks, slotting neatly into the built in compartments. With a water bottle in your pack, have comfort knowing you've got 3 more liters stored away, with the spout resting on your shoulder strap for constant hydration. To stay hydrated in hot climates, consistency is key, little sips to avoid thirst are far better than big drinks when you're already thirsty. Our Osprey Hydraulics bladders are ideal for maintaining this consistency, and keeping you on top of your game as you trek the drylands of Aus!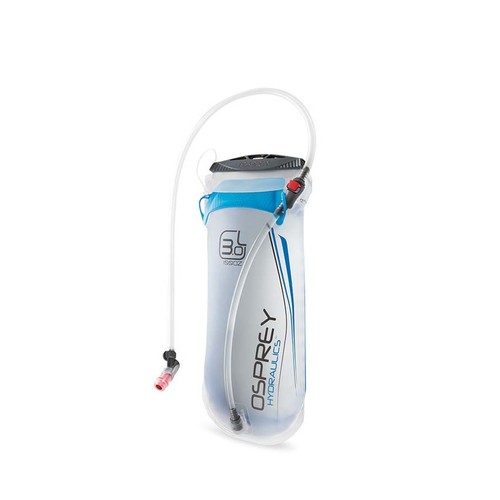 5. The Great Ocean Walk
Scale the southern coastline of Australia on this world class, 8 to 10 day Thru-hike. The Great Ocean Walk is just over 110km stretch of postcard ocean views, forestry and rocky beaches, starting at Apollo bay and concluding at the iconic twelve apostles just east of Port Campbell. The hike is perfect for all levels of experience, for the seasoned adventurers, tackle the trek start to finish. For those looking to train or gain experience, the hike is easily broken into single day or multi day sections, with either camping or local accommodation almost always in close quarters and start and ending points. With the harsh ocean conditions of the south coast, the saltwater has been eroding the limestone of the apostles. Although these magnificent structures came to be due to erosion, it too means they won't last forever. With only 8 left standing, get down to the southern coast and experience these first hand, you'll get to tell your grandkids you saw 8.
The strong slat filled winds and colder air of the southern coast can be unpredictable and at times harsh. With the right seasonal planning (and a bit of luck on your side) you'll get to experience the fresh ocean air and skies clearer than the water. Be equipped for the wind and cold with a well insulated, lightweight and wind breaking down jacket. For us, our pick would be the Patagonia Nano Puff Down Jacket. Warm, windproof and water-resistant, the Nano Puff uses incredibly lightweight and highly compressible 60g PrimaLoft Gold Insulation Eco, with 55% post consumer recycled materials, wrapped in a 100% recycled polyester shell and lining. It's the perfect eco-friendly, coastal appropriate piece of equipment for your upcoming thru-hike.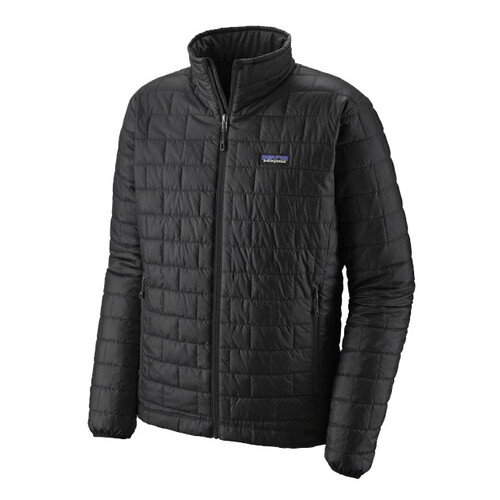 Hopefully now you've already started tying up the laces, with your eyes set on your next thru-hiking adventure. Before you set off, it's important to research the environment you're hiking in, the wilderness is an unpredictable place with many potential hazards. Prep right and double your experience. Research what to take, how to stay safe, and importantly the camping rules and regulations of the area.
If you have any questions about the hikes or gear listed here, or any questions about some of our other thru-hiking products, you send us a message online or come into our store to chat with our experts. Until then, go get your steps in.
Not sure how to get the fire started on your next adventure? Chat to our friendly team of Outdoor Gear Specialists in-store or online today and don't forget to share your adventures with us on Instagram by tagging @wildearthaustralia and #mywildearth in your next post.