Level up your training with a GPS training watch.

Whether you're an ultrarunning athlete or the average outdoor enthusiast, a GPS training watch can elevate your training and maximise performance. These watches provide accurate GPS tracking, comprehensive performance monitoring and give you valuable insights into your workouts to help motivate you to improve. To make the most of this training tech, use it to set clear goals, optimise your training plan and explore new and challenging trails with confidence. Here's a selection of our favourites!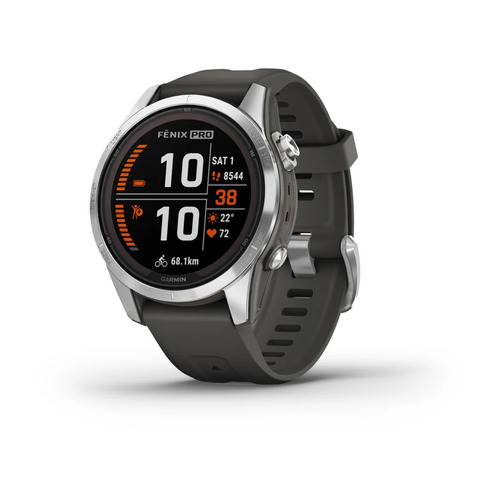 Experience the ultimate in training and wellness monitoring with the rugged and feature-packed GPS training watch. With an impressive battery life of up to a month and solar charging capabilities, you can conquer every hour, every day. Whether you're training in the dark or need illumination on the go, the built-in LED flashlight with variable light intensities and a safety light has got you covered. Assess your running capabilities and progress with the Hill Score feature, which evaluates your performance on steep and long ascents. The Endurance Score provides a comprehensive understanding of your overall endurance, combining data from all your athletic pursuits. Designed to withstand the toughest conditions, this watch meets U.S. military standards for thermal, shock, and water resistance. With customisable reports, daily summaries, and training readiness insights, knowledge truly becomes power, helping you optimise your training efficiency and prevent burnout. The watch also features coaching with free adaptive 5K, 10K and half-marathon training plans from expert coaches. Gear up with this GPS training watch and elevate your performance to new heights.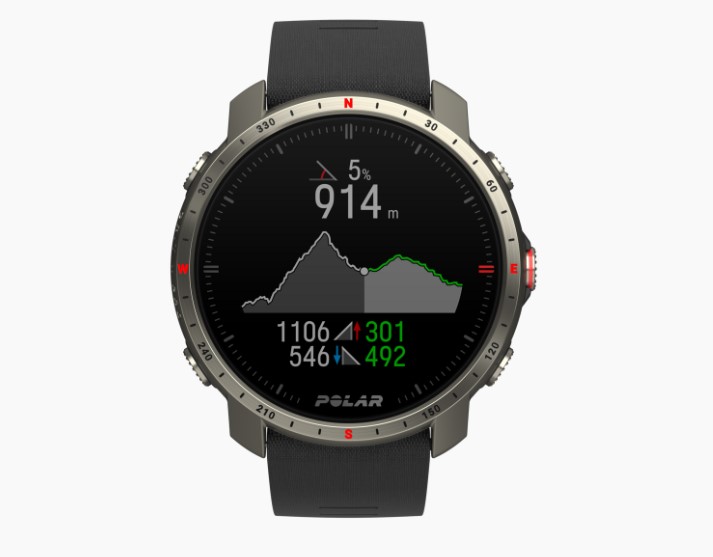 The Polar Grit X Pro Titan is the perfect companion for sports lovers who thrive on adventure. Crafted with lightweight aerospace titanium bezel and scratch-resistant sapphire glass, this watch offers extreme durability without weighing you down. With an insane battery life of up to 100 hours in regular mode and 40 hours in GPS training mode, it ensures uninterrupted exploration. Experience unparalleled precision with Polar Precision Prime™ wrist-based heart rate tracking and unrivaled GPS accuracy, while the military-grade durability and water resistance up to 100 meters guarantee reliability in any environment. Take advantage of the all-new navigation tools, including turn-by-turn guidance powered by komoot, trackback and route features, and elevation profiles. Stay connected with always-on outdoor features like an altimeter, compass, and location coordinates, as well as information on sunrise, sunset, and twilight times. With automatic recovery measurement from sleep, Training Load Pro and Recovery Pro functions, Hill Splitter, comprehensive tests, fuel and energy insights, and smartwatch essentials such as music controls, weather reports, and phone notifications, this watch has everything you need for a seamless outdoor experience. Equipped with premium FKM wristbands, the Polar Grit X Pro Titan is ready to accompany you wherever your adventures take you.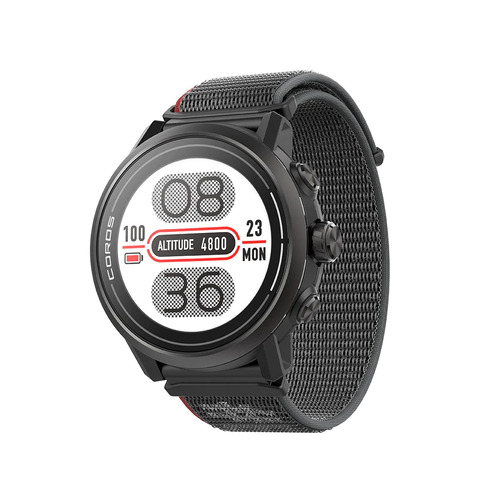 Prepare to conquer any terrain with the COROS APEX 2 Premium Multi-Sport Watch, engineered to propel you towards your biggest goals. This watch boasts cutting-edge technologies, including a more rugged build, an enhanced GPS antenna for superior performance, improved navigation capabilities, a next-generation optical heart rate sensor, and extended GPS battery life. Equipped with this powerful wrist-worn tool, you can train smarter and push yourself further. The APEX 2 watches are designed to endure, featuring a sapphire glass screen, grade 5 titanium alloy bezel with increased scratch resistance, and a water resistance rating of 5 ATM. Effortlessly navigate the outdoors with the user-friendly dial, and revel in the remarkable battery life of up to 45 hours for the APEX 2 and 75 hours for the APEX 2 Pro. With unrivalled GPS accuracy, comprehensive heart rate monitoring, and exceptional durability, the APEX 2 watch capture every moment of your adventure without missing a beat. It's time to elevate your outdoor pursuits to unprecedented levels with the APEX 2 series.
The Polar Pacer is the ultimate no-nonsense running watch designed to meet the modern runner's needs. Its focus on simplicity allows for excellent value for money. This running watch provides all the essential features every runner needs. The bright and optimised display ensures visibility in any condition, eliminating the need to squint under the sun. Equipped with an enhanced high-speed processor, it delivers smooth performance. The advanced optical heart rate tracking technology allows you to monitor your heart rate accurately. With rapid charging and data transfer capabilities, you can spend more time running and less time waiting. The watch offers accurate GPS tracking, complemented by a long-life battery, ensuring you stay on track throughout your runs. Its streamlined design and ergonomic super-grip buttons offer a liberated and effortless running experience. The slender and ultra-thin design maximizes comfort and minimizes fuss. With a memory-in-pixel (MIP) reflective color display, your stats are clearly visible even in bright conditions. Plus, with a single full charge, the battery provides a week of continuous use, allowing your watch to keep up with your 24/7 running routine.
GPS training watches have become an indispensable tool for athletes and adventurers. Optimise your training, smash those PBs and adventure with confidence!
Looking for your adventure crew? Join the Wild Earth Clubhouse community on Strava for your chance to meet like-minded adventure lovers and win prizes from our monthly challenges.

Not sure what gear you need for your next running adventure? Chat with our friendly team of Outdoor Gear Specialists in-store or online today and don't forget to share your adventures with us on Instagram by tagging @wildearthaustralia and #mywildearth in your next post.
About the contributor: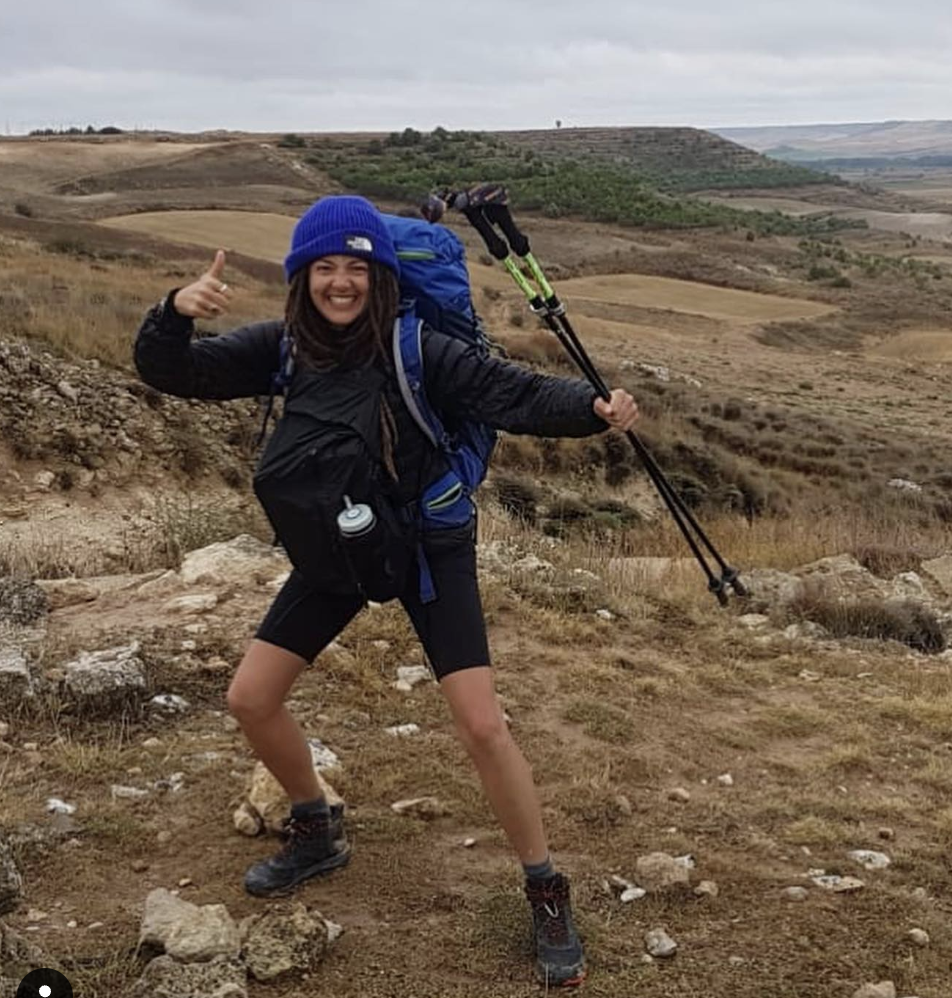 Lauren Clark is the social media manager for Wild Earth. An obsessive gram counter who's always on the hunt for the lightest and most compact gear for hiking and travel. You'll find her overseas in one country or another attempting digital nomad life. When she's not working she's taking in as much culture as she can, eating all of the foods, hiking all of the trails and trying to find people to belay for her. Follow her adventures on Instagram.