Whether you're an adrenaline junkie who loves heading to the most remote locations you can find or an anxious adventurer who simply needs to keep in contact with ya mum. These devices have got you covered.

Are the well-trodden paths of popular national parks no longer providing the thrill they once did? You escape into the trees to find solitude, only to have to pick up the pace to overtake a group of waddlers without a hurry in the world. Like a NASCAR driver, weaving in and out of hiking poles while bumping shoulders with others who seek 'isolation'. You're searching for a feeling of exploration, but it seems today, everyone decided to do the same.

Ditch the path most travelled and test your navigational skills on uncommon terrain. From high up on unpopular mountain tops to the deepest valleys of an unknown backcountry. Here are The Best GPS Tracker and Emergency Devices for Remote Adventures.
Kicking things off with number 1, Let's talk about the Ocean Signal RescueMe PLB1 Personal Satellite GPS Locator. This device upholds all the safety measures required to keep you safe, (and locatable!) on your deepest outdoor expeditions. With its 15m Waterproofing, flotation pouch, Homing beacon for search and rescue craft, and High-intensity strobe - this device is a beast of the seas, but also great on land. With its 7-year battery life link via satellite emergency services and fast accurate positioning, this little beacon will sit so easily into the bottom of any pack, (This tiny weapon is the world's smallest PLB!) With no subscription needed, this device is a great go-to for location safety.

Adding a little peace of mind to every adventure, without adding weight to your pack, the Garmin Inreach Mini 2 Satellite Communicator allows you to stay connected to the 'real world' even when you're so far from it. With its two-way messaging, exchange text messages with loved ones back home, post to social media, or communicate inReach to inReach in the field. In case of an emergency, Share your location via global satellite networks, or ​​trigger an interactive SOS message to the Garmin IERCC, a 24/7 staffed emergency response coordination center.
The internal, rechargeable lithium battery gives you up to 14 days of use at the default 10-minute tracking mode and up to 30 days in power saving mode, and with its compact rugged design, it'll fit in any pack. But what makes this device so great is its pre-trip planning capabilities. Get free access to the cloud-powered Garmin Explore website on your computer to plan your trips, create preset messages and quick texts, sync and manage your device settings, and much more. You can even Sync with the Garmin Explore website or the mobile app on your compatible smartphone for navigation, waypoints, courses, activities and collections. You'll also get access to trip planning and topographical mapping. What a device, it's like Steve Jobs and Alex Honnold forgot who was who for a second!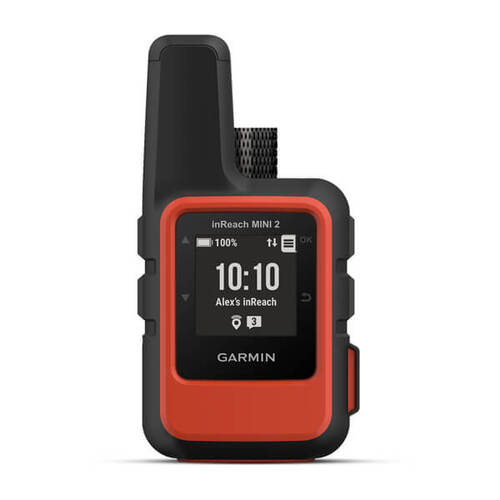 If you have any experience with safety devices and GPS tracking, then you've definitely heard of Garmin, which leads up to number 2 on our list, The Garmin GPSMAP 66sr Handheld TopoActive GPS Device. Whether you're hiking, hunting, climbing, geocaching, kayaking or mountain biking, explore more by using this premium, rugged handheld with a 3" color display, preloaded maps and multiple frequencies for our most accurate position to date.

The Battery life of this device is epic, with up to 450 hours of juice when in expedition mode. Its Multi-band technology and expanded GNSS support (GPS, GLONASS, Galileo, QZSS and IRNSS) provide optimal accuracy in steep country, urban canyons and forests with dense trees. Navigate every trail with ABC sensors, including an altimeter for elevation data, a barometer to monitor the weather and 3-axis electronic compass, and don't worry if your eyesight is not the greatest, there's no squinting necessary with this large, sunlight-readable color display. This handheld is built to military standards for thermal, shock and water performance (MIL-STD-810), and it's even compatible with night vision goggles, but there is a subscription fee, find out more by reading about it on our website.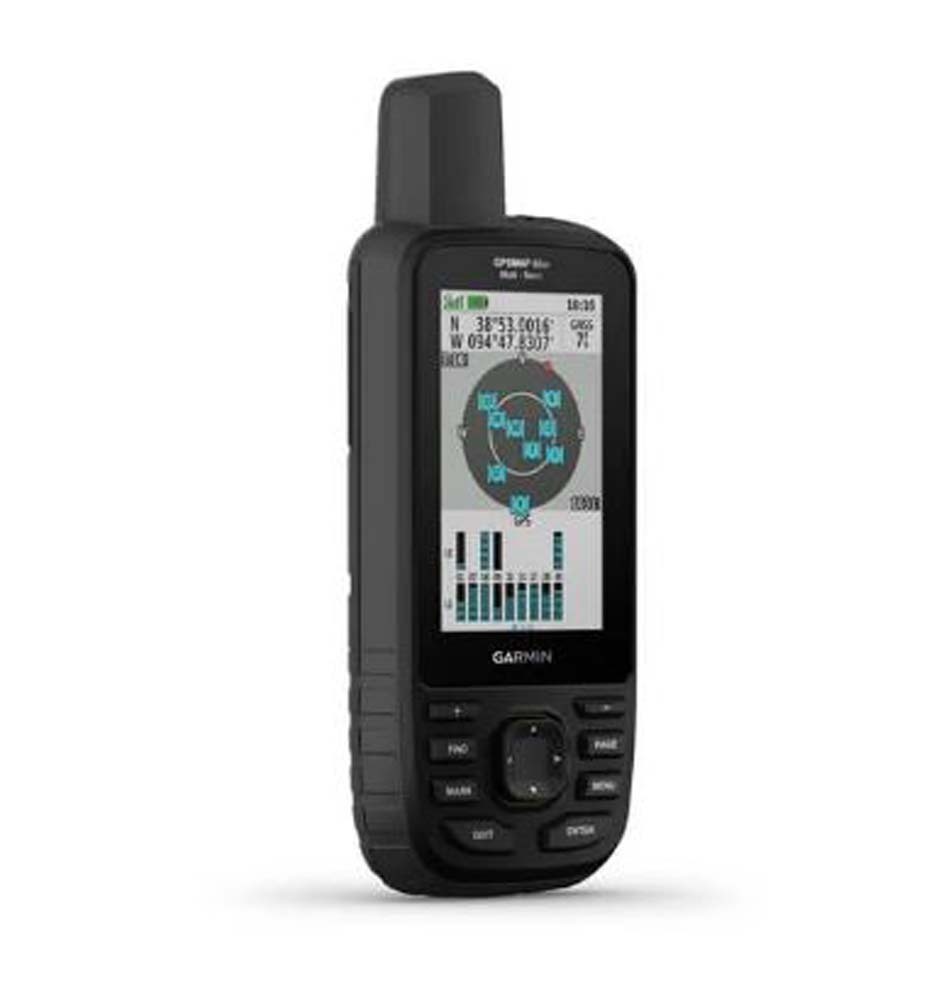 Coming in at number 4 on our list, let's talk about an accessory, a true piece of wearable tech, and one of the coolest, most stylish safety GPS items of gear you can find on the market. The Garmin Tactix Outdoor Solar Watch. Follow a route or course with help from turn-by-turn directions, which let you know ahead of time when the next turn is coming. Use topographical maps to navigate your adventures, or view run names and difficulty ratings for 2,000 worldwide ski resorts for those pow chasers.
Calculating high-altitude release points according to military guidelines and helps to navigate you to your objective once you've jumped, this device is tested to U.S. military standards (MIL-STD-810), the rugged yet sophisticated design features a large 1.4" display that's 36% larger than previous tactix models. A beast, military-grade device that you can harness the full capabilities of, at the easy access of sitting on your wrist. Isn't that insane?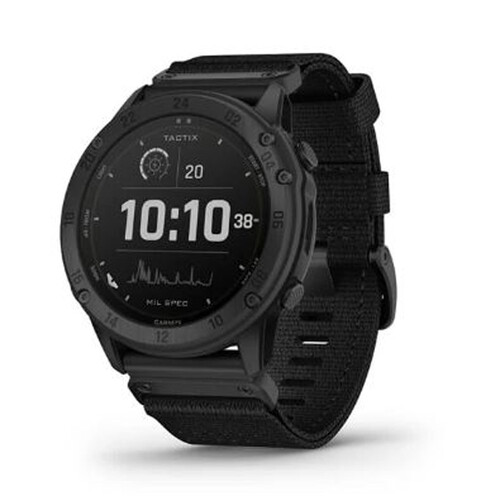 To finish off our list, let's talk about the tank of Emergency Devices for Remote Adventures. Coming in at number 6 is the Mammut Barryvox Avalanche Beacon. Now, this device is for some pretty serious backcountry expeditions. Trekking through snow-capped avalanche territory takes some high-end experience, training and equipment and should never be done without sufficient knowledge. For those adventurers taking on these potentially treacherous trails, or for the backcountry skiers, hikers or hunters, this device could be your new best friend.

The Beacon carries a digital three-antenna device reduced to the essential functions. The Barryvox scores well on simple navigation and clear instructions. With a large receiving bandwidth and an effective search strip width of 70 meters, it offers users a simple interface and intuitive operation. From an easy-to-read display to buttons that can be operated even wearing gloves, shock-proof and break-proof housing and a revolutionarily simple visual interface, the Barryvox shows that powerful performance and sophisticated search guidance do not need to be complicated. With 300 hours of battery life, acoustic search guidance that allows the rescuer to visually search the avalanche field, digital signal processing in the event of several buried subjects, and so much more. The extensive range of features allows this device to lend support through the most aggressive obstacles on your adventure… including potential avalanches…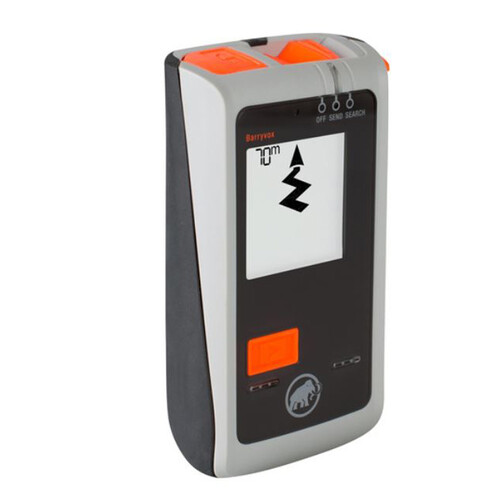 It's important to remember if GPS tracking and emergency devices are required for your trip, then the adventure carries some level of risk. Navigational and location devices, although priority, shouldn't be your green light to set off. Make sure you have researched your area, have an advanced understanding and experience with all pieces of equipment and gear, have completed all necessary qualifications, training and coursing (if required) to gain sufficient experience in your field, and too that you have the confidence and skill to be able to execute and exciting and memorable adventure in the safest way possible.
Unmarked territory is exciting and thrilling, it leads to the purest form of escape, accomplishment, and adventure, so get out there and seek that feeling. If you have any questions on where to start with navigating through backcountry trails or even a new type of expedition, perhaps through snow? You can shoot us a message online or come into one of our stores to chat with our expert staff.
Until then, We'll see you outdoors!
Not sure what gear you need for your next adventure? Chat to our friendly team of Outdoor Gear Specialists in-store or online today and don't forget to share your adventures with us on Instagram by tagging @wildearthaustralia and #mywildearth in your next post.

About the contributor: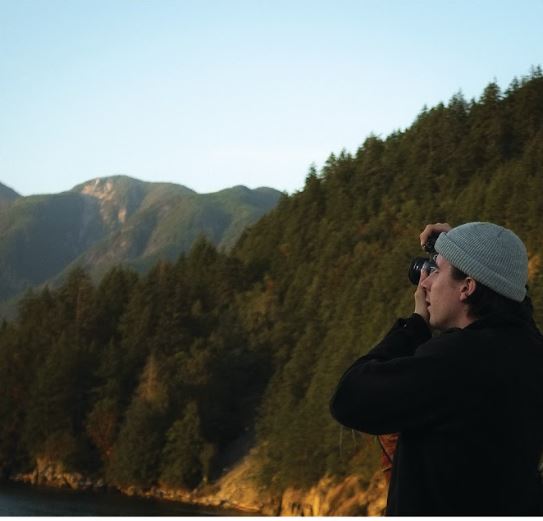 Jamie Parker is a Wild Earth Content Creator currently in the mountains of British Columbia, Canada. Jamie spends most of his time taking photos and creating content out in the great outdoors. If the snow isn't falling and there isn't a board under his feet, he'll be hiking, climbing and documenting everything along the way!