Hello Wild Earth friends, my name is Abby.
I have been a part of the Wild Earth team for two years. I currently work in marketing, where I spend a good portion of my time drooling over the new gear that comes our way. Originally from the states, I moved to Australia five years ago with my Aussie partner and we now proudly call the Gold Coast home.
One of my favourite parts about moving to the Gold Coast is how spoiled we are for choice with the beach on our front doorstep and the mountains in our backyard, it is a magical place to live. Coming from a snowy place in the States, I was drawn to the native Australian flowers and trees. With such rich colours and fragrances, I still can't help stopping and smelling the flowers when I am on the trail.
That being said, the standout for me has always been the iconic Gum tree. In fact, one, in particular, has become my therapist (stay with me here).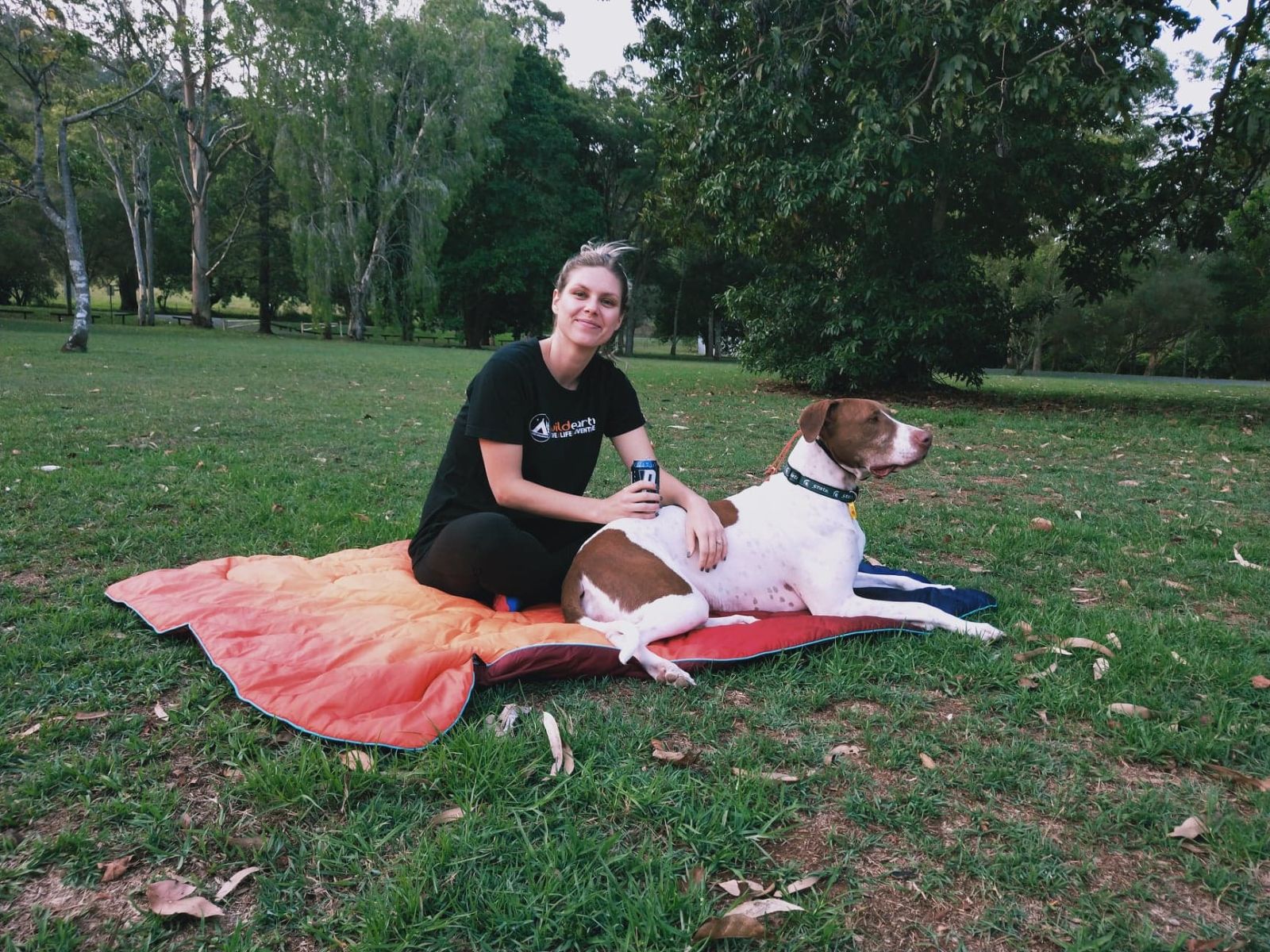 Back in 2019, after undergoing genetic testing I found out I had a rare BRCA gene mutation. A small percentage of people (about one in 400, or 0.25% of the population) carry mutated BRCA1 or BRCA2 genes. A BRCA mutation occurs when the DNA that makes up the gene becomes damaged in some way. People who inherit harmful variants in one of these genes have increased risks of several cancers—most notably breast and ovarian cancer, but also several additional types of cancer. People who have inherited a harmful variant in BRCA1 and BRCA2 also tend to develop cancer at younger ages than people who do not have such a variant (source).
Shortly after receiving the news of my increased risk for breast and ovarian cancer, I lost my father to prostate cancer. He too was BRCA positive, which for men increases the risk of prostate and male breast cancer. To say it was a rough time is an understatement, but like many of you, I found solace in nature and specifically trail running along the creek in the Tallebudgera Valley.
One of the starting markers of the trail is a beautiful old Gum Tree, affectionately known to me as Gary the Gum. To look up through its branches when the sun hits, you can see spiders spinning webs claiming the tree as home and magpies having a rest on the limbs, but more than that, I see a resilience in the tree. From the looks of it, Gary has weathered a few storms but still stands proud. A lesson I am learning.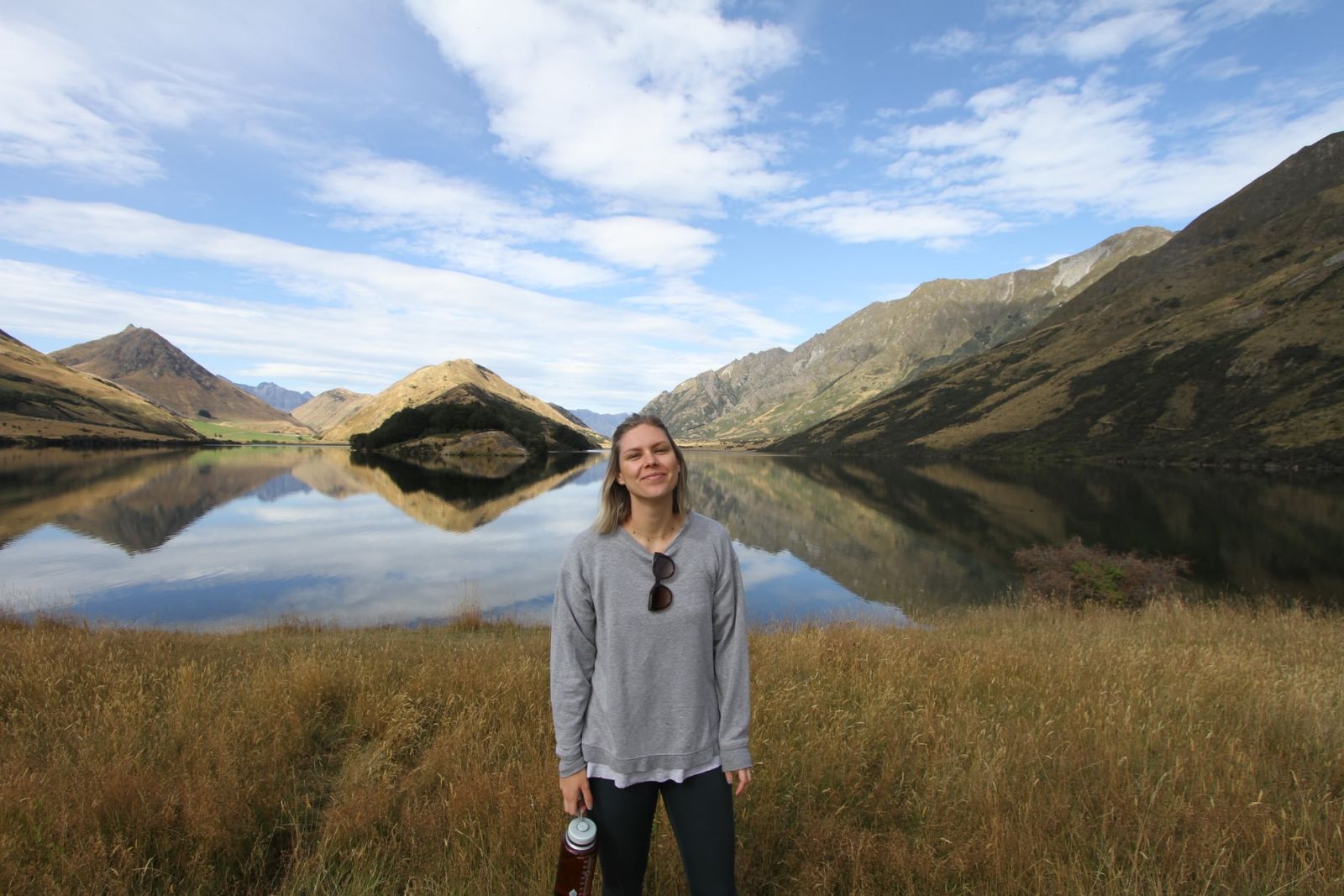 Since finding out about my mutation, I have been to countless doctors' appointments to monitor and manage my cancer risk. I have found support in a few high-risk cancer communities, including Pink Hope, a preventative health hub that provides our community with the necessary tools to assess, manage and reduce their risk of breast and ovarian cancer, while delivering free personalised support for at-risk women (source).
But my favourite appointment happens every couple of weeks when I visit my therapist, Gary the Gum and rock hop along the creek with my partner and Great Dane pup in tow. It brings me peace to see the tree, a reminder that I too can stand tall through all seasons.
If you have a family history of cancer, talk to your GP about whether genetic testing is right for you. For more information on BRCA mutations: feel free to visit Pink Hope or the National Breast Cancer Foundation.