Peak performance within any sport is founded on proper recovery!

This statement stands especially true for runners, who can create more wear and tear on their bodies from repetitive motions and pounding concrete pavements. Conditions such as Plantar Fasciitis, Stress Fracture and Extensor Tendonitis are common amongst even the most experienced runners.

The more you train, the more effort you need to put into your recovery strategy in order to prevent getting a nasty injury. You may think of recovery as simply 'doing nothing' or having a 'rest day' but if you want to go the distance it's time to level up with some recovery sandals!

Engineered to relieve exhausted feet and joints in rest periods. Recovery footwear aims to reduce load and prioritise support with:

Soft, Absorptive sole - to help reduce load and impact forces.
Arch Support - relieve ankle, knees and back in periods of recovery.
Breathable and durable design - enabling you to wear them all-day-long.

The OOFOS OOriginal Recovery Thongs reduce impact loads on the feet, ankles and knees by up to 37%, essentially allowing recovery while you stay on the move! This is due to the increased impact absorption the sandals provide with their super squishy footbed that helps increase circulation and provides superior arch support. The material flexes with your foot and the surface you are walking on simultaneously, relieving pressure and cushioning your feet.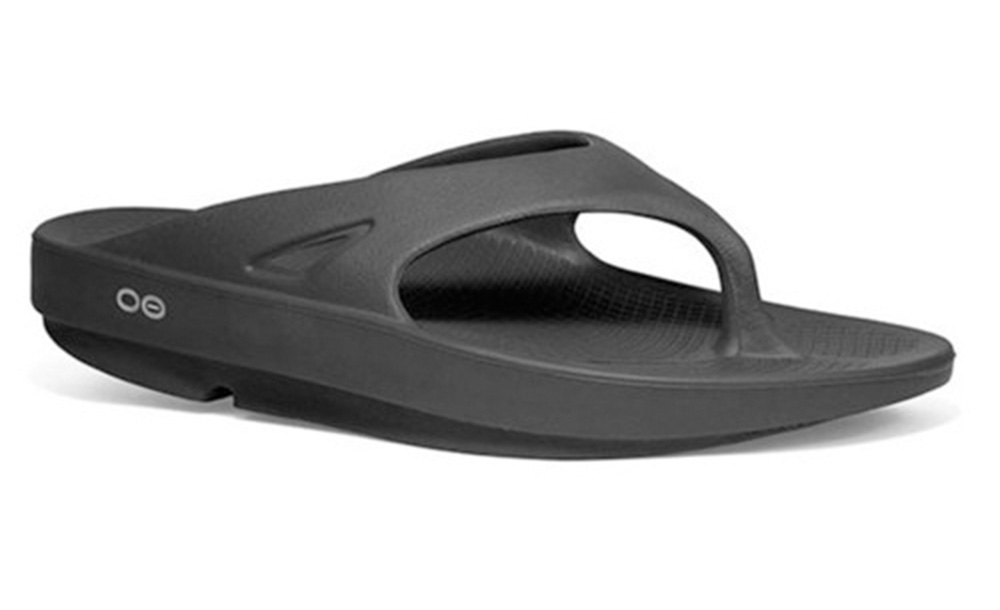 If you suffer from heel pain it could be that you have Plantar Fasciitis, the medical term for a common foot condition that causes sharp pain in the heel and bottom of the foot. These sandals are a game changer!

OOFOS recovery footwear is available for men and women. Browse our latest styles to find the ideal pair for you now!

Here's a few testimonials from OOFOs customers:

"My first pair arrived last week. Currently suffering from plantar fasciitis and I can honestly say this is the most comfortable footwear I have worn! Better than fit flops. Will be buying another colour to have an indoor and outdoor pair!" - Rhona Guild

"My OOFOS flip flops have just arrived. I don't know how I have lived without them!!! The most comfortable footwear ever, I may never take them off. Great service too, ordered Tuesday, arrived Thursday." - Sue Oakley

"Feedback from the players on the footwear so far has been unreal, we can't get them out of them!" - James Morehen, Head of Performance Nutrition at Warrington Wolves Rugby League, MSc Sport and Exercise Physiology, PhD Candidate Sports Performance Nutrition



Disclaimer: Although at Wild Earth our team are experts in gear, it is important to see your doctor or podiatrist if you are experiencing any pain.
Not sure what gear you need for your next adventure? Chat to our friendly team of Outdoor Gear Specialists in-store or online today and don't forget to share your adventures with us on Instagram by tagging @wildearthaustralia and #mywildearth in your next post.