It's time to take action.

Our climate is changing and there is strong evidence that this is due to human activity. It can be disheartening to see the daily headlines of more severe fires, heatwaves and floods but there is hope that we can make positive impacts with our actions. Sustainable products are in higher demand than ever and people are making an effort to shop conscientiously. We have taken our top picks from our sustainable brands and products so if you are looking for a new shirt, jacket or water bottle, look no further.

1. T-SHIRT
The Mons Royale Icon Merino Air-Con T-Shirt is the perfect blend of tech and comfort. Made from 83% Merino wool, this lightweight tee is designed to keep you cool or nice and toasty depending on the temperature. Along with being an excellent shirt for your next hike or for around town, it is breathable and odour-resistant. Mons Royale ensures their products are produced ethically by being Bluesign Certified and working with Shanghai Challenge Textiles. Mons Royale also partners with the world's leading wool supplier, New Zealand's ZQRX Merino, which ensures Mons Royale's merino wool is of the highest quality.


2. JACKET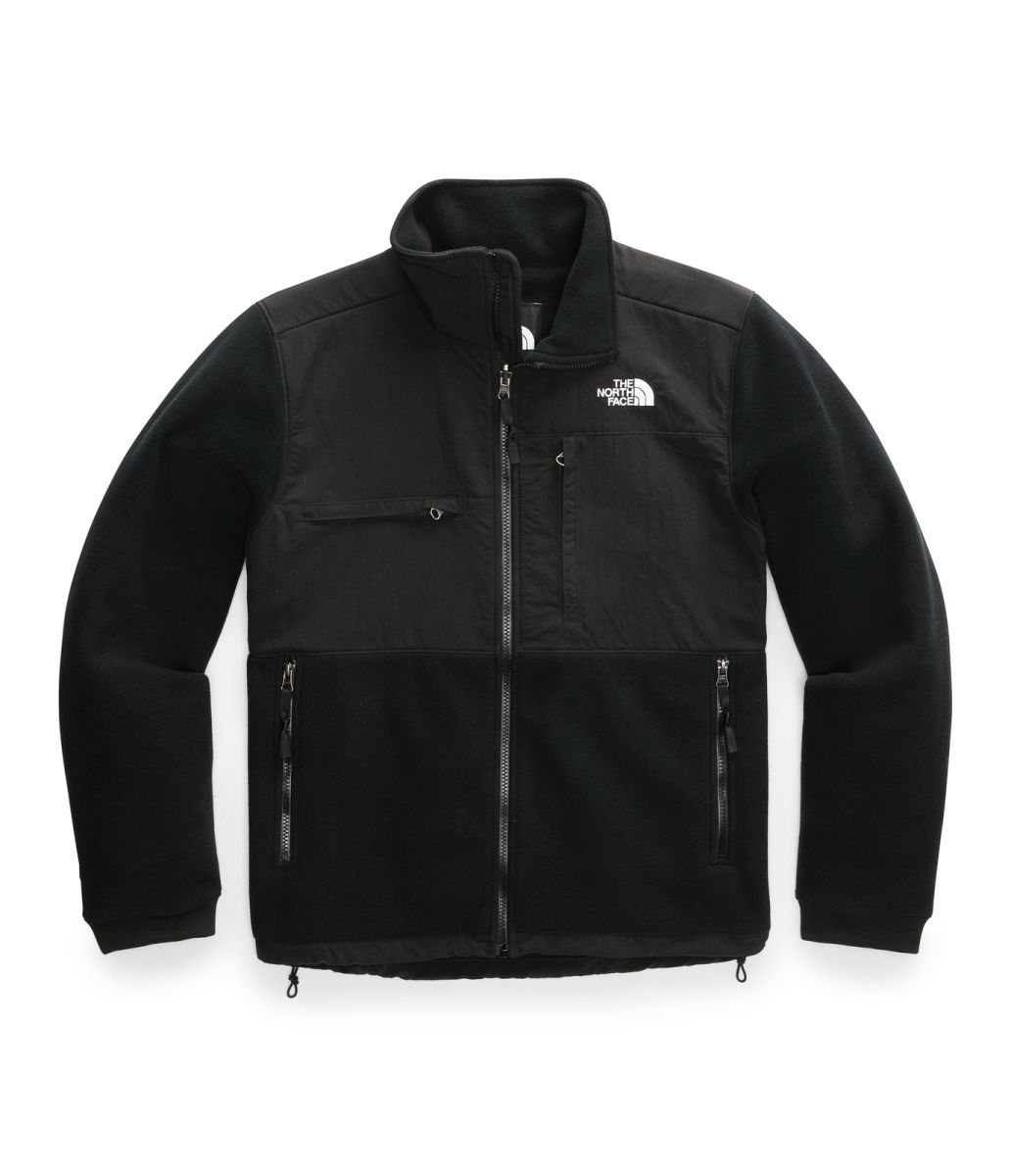 Say hello to your new, favourite jacket. The North Face Denali 2 Fleece Jacket not only looks good but will also make you feel great while wearing it. With a 100% recycled polyester fleece construction, this jacket also features zip-in compatibility with other The North Face shell jackets, so it turns your shell into a warm, winter layer. This jacket is just the start of The North Face's commitment to sustainability as they have set the goal to have 100% responsibly-sourced apparel fabrics by 2025.


3. PANTS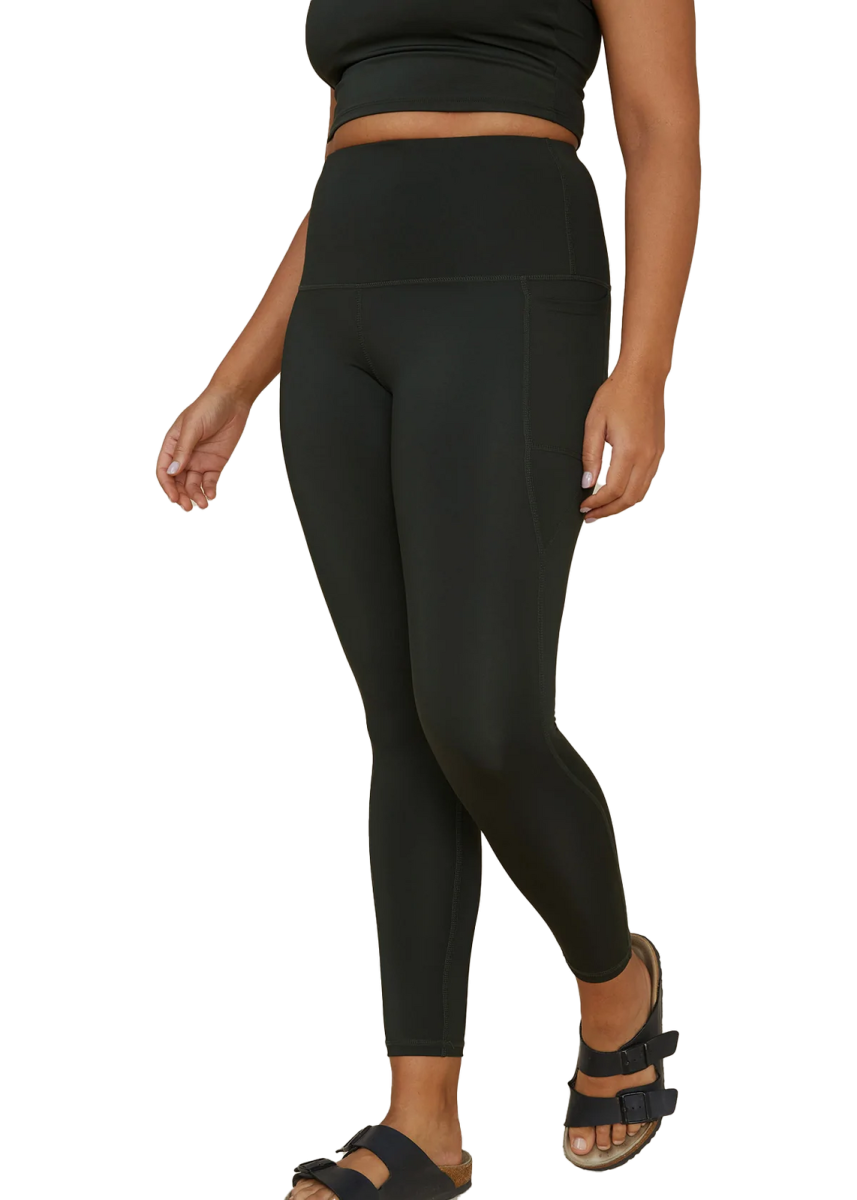 Do you hate that feeling when you have to fuss with your clothes when you are hiking, running or even just walking around? Say goodbye to that with Amble's All Day Leggings. Not only will they lock in place and feature large side pockets (yessss!) they are made from 78% recycled materials that Amble sources from recycled PET bottles and they are GRS certified (Global Recycled Standard). So far, Amble has recycled over 250,000 post-consumer bottles and with every purchase, Amble plants one tree and has racked up a total of 11,150 trees planted since 2020. Did we also mention that they are an Australian company, women-led and carbon-neutral? It just keeps getting better and better with Amble.


4. WATERPROOF JACKET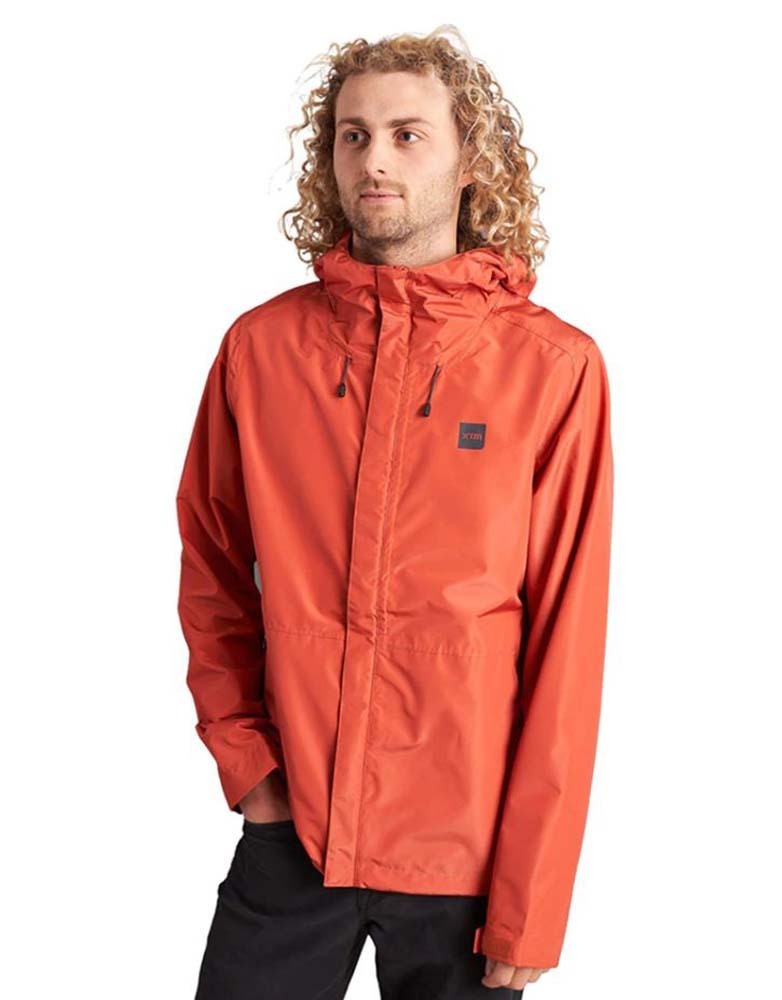 When talking about our favourite sustainable products, we can't go past XTM's Tarkine Waterproof Jacket. Firstly, the tech features. With a fully seam-sealed construction and 15k waterproof rating and 10k breathability rating, this jacket is made to keep you dry in the outdoors. What makes this waterproof jacket different from the rest is it's name - it isn't named the Tarkine just for any reason. All profits from this jacket go directly towards the Save The Tarkine Foundation to help protect Australia's largest temperate rainforest and second-largest temperate rainforest in the world. On top of supporting the Tarkine, XTM have been carbon-neutral since the Twilight movie saga was released (2008! wowww!) and have pledged net-zero emissions by 2040.
5. THERMALS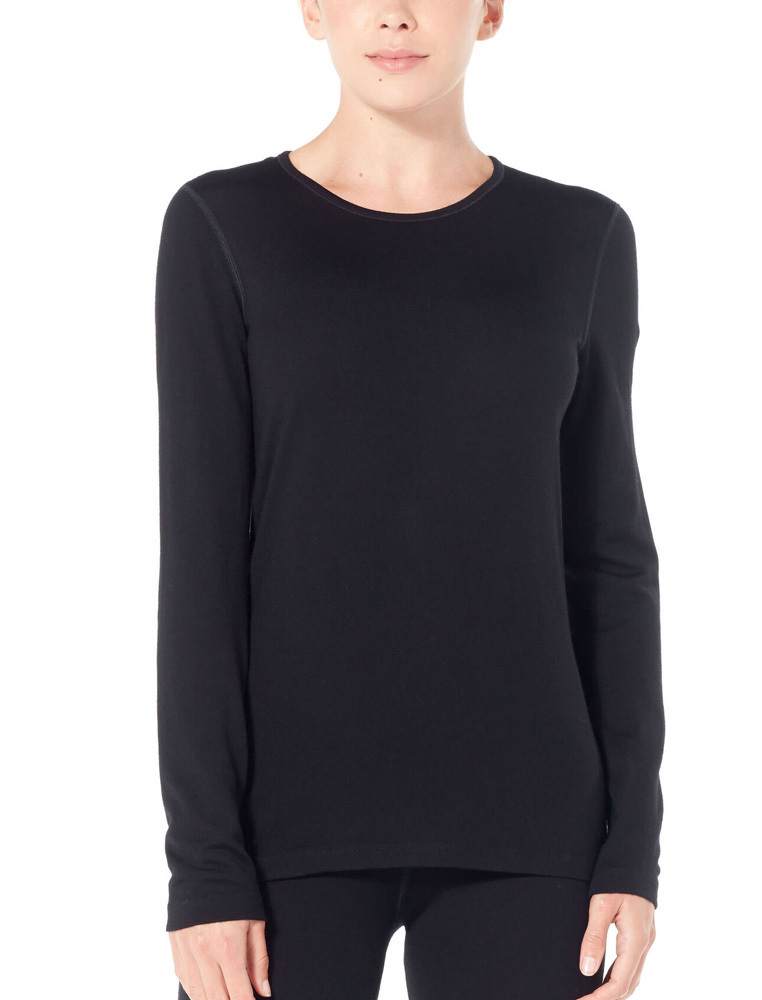 The Icebreaker Tech 260 Long Sleeve Thermal is the perfect travel buddy for your next cold adventure. Offered in both a long sleeve top and full-length bottoms, they are a set designed for maximum warmth whether you plan on skiing, snowboarding, winter hiking or walking around a quaint alpine village. Made from 100% Merino wool and odour-resistant, they will keep you warm and comfy. Now, onto the juicy stuff. Icebreaker has not been shy about its environmental commitments and practices including their goal to create the world's first regenerative wool platform and sees its business as working cohesively with our environment to leave it better than we found it.


6 . SHOES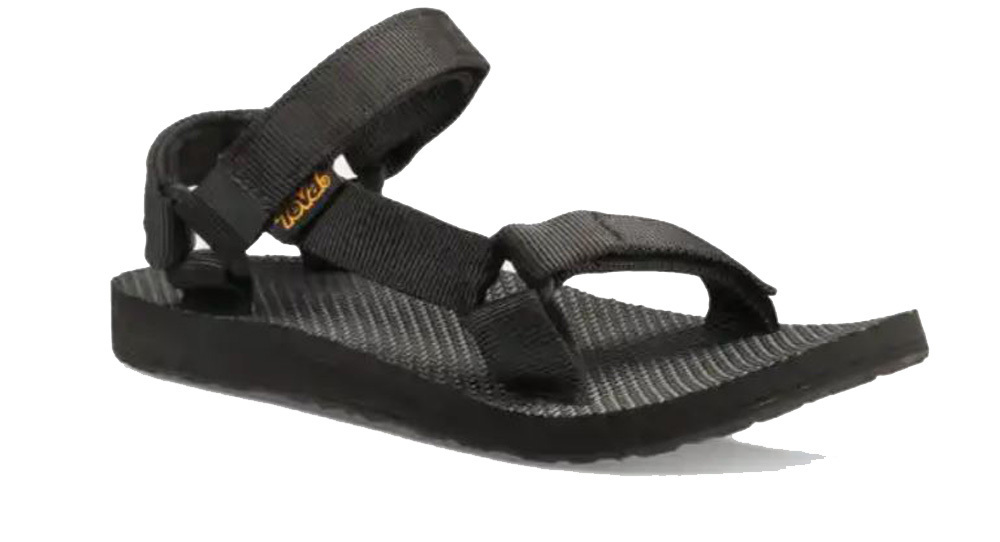 Talk about a classic. The Teva Orginal Universal Sandal has been making a statement in the outdoor community since the 1980s and is the perfect outdoor, casual shoe. Originally developed for rafting in the Grand Canyon, these Teva sandals are made to get wet and dry quick. Sounds perfect for our next round of La Nina, hey? The webbing is made of recycled materials and each pair save 4 plastic bottles from heading to landfill. Since making this change in 2020, Teva has saved over 40 million plastic bottles from landfill.
7. TENT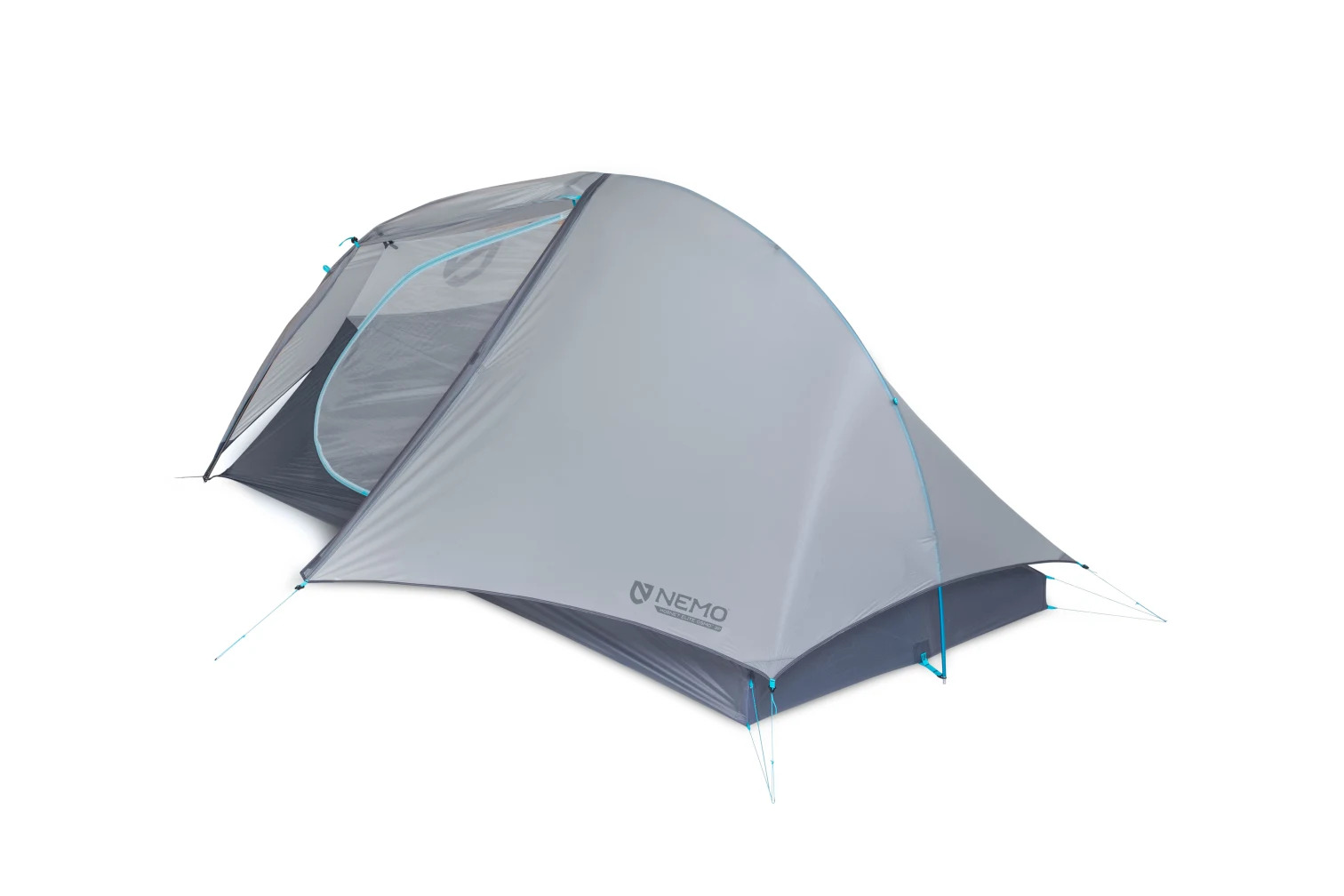 A favourite tent just received an upgrade. The new Nemo Hornet Elite Osmo Ultralight 2-Person Tent is everything we loved about the original Hornet, with some sustainability-focused upgrades added. The new OSMO fabric is made from 100% recycled materials and features 4 times better water repellency but still has a total weight of only 935g and the tent materials pack down to the size of a water bottle! This compact but mighty tent has even more to offer with its strong DAC poles and lifetime manufacturer's warranty. Along with the development of its product range, Nemo is a carbon-neutral company and is aiming to become carbon-positive by 2030.


8. WATER BOTTLE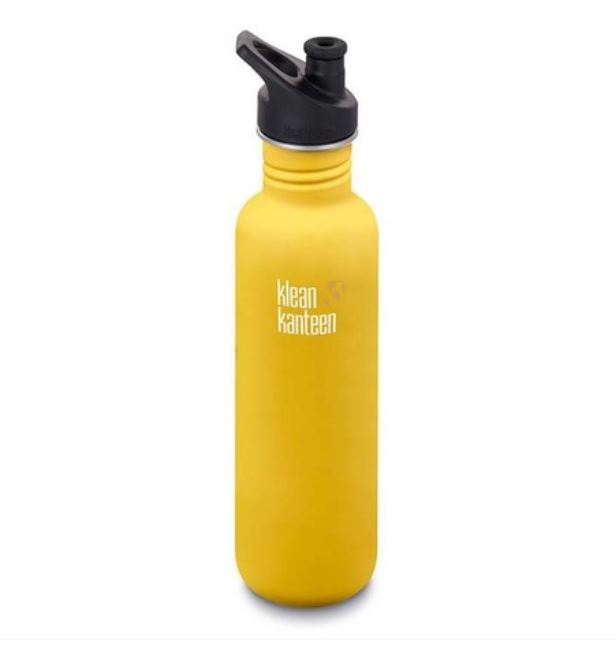 It's time to recycle your plastic bottle for the last time and grab yourself one of Klean Kanteen's 27oz Classic Sport Cap Water Bottles. This bottle is offered in bright Lemon Yellow, matte Shale Black and timeless Brushed Stainless. With a tough, durable outer coating, this bottle is made for tough, outdoor adventures. Klean Kanteen prides itself on its passion for conservation and making changes to limit negative impacts on our environment. They are Certified Carbon-Neutral and B-Corp Certified which is a third-party certification process to ensure organisations are meeting a high standard of social and environmental responsibility.


9. CAMPING SEAT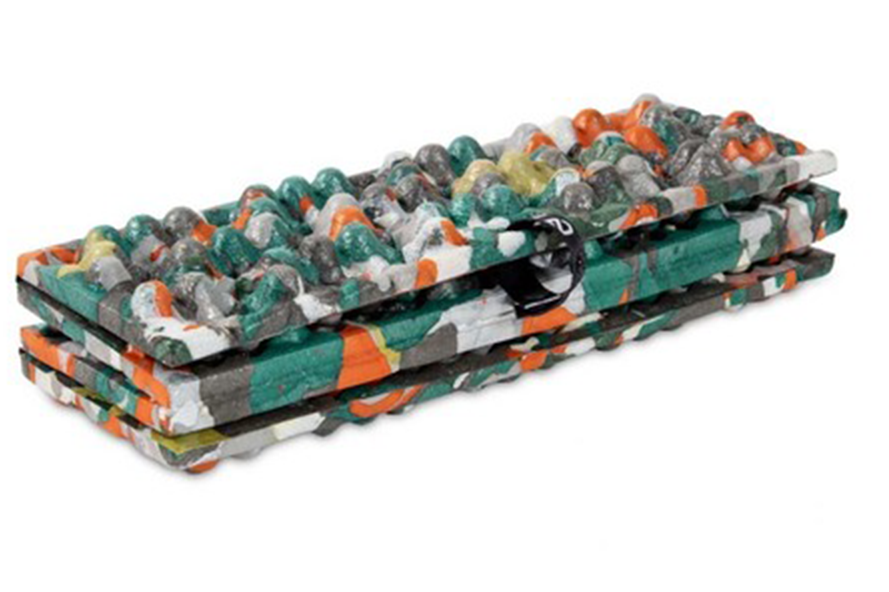 This comfy and lightweight Nemo Chipper Foam Seat is made from reclaimed PF foam scraps from the brand's sleeping pad production, keeping 8.8 tons of scrap foam out of the waste and 48 tons of carbon dioxide out of the air in the first year alone. Weighing in at only 160 grams it's perfect for adding a little luxury to your backpacking trip or day hike!


10. FLEECE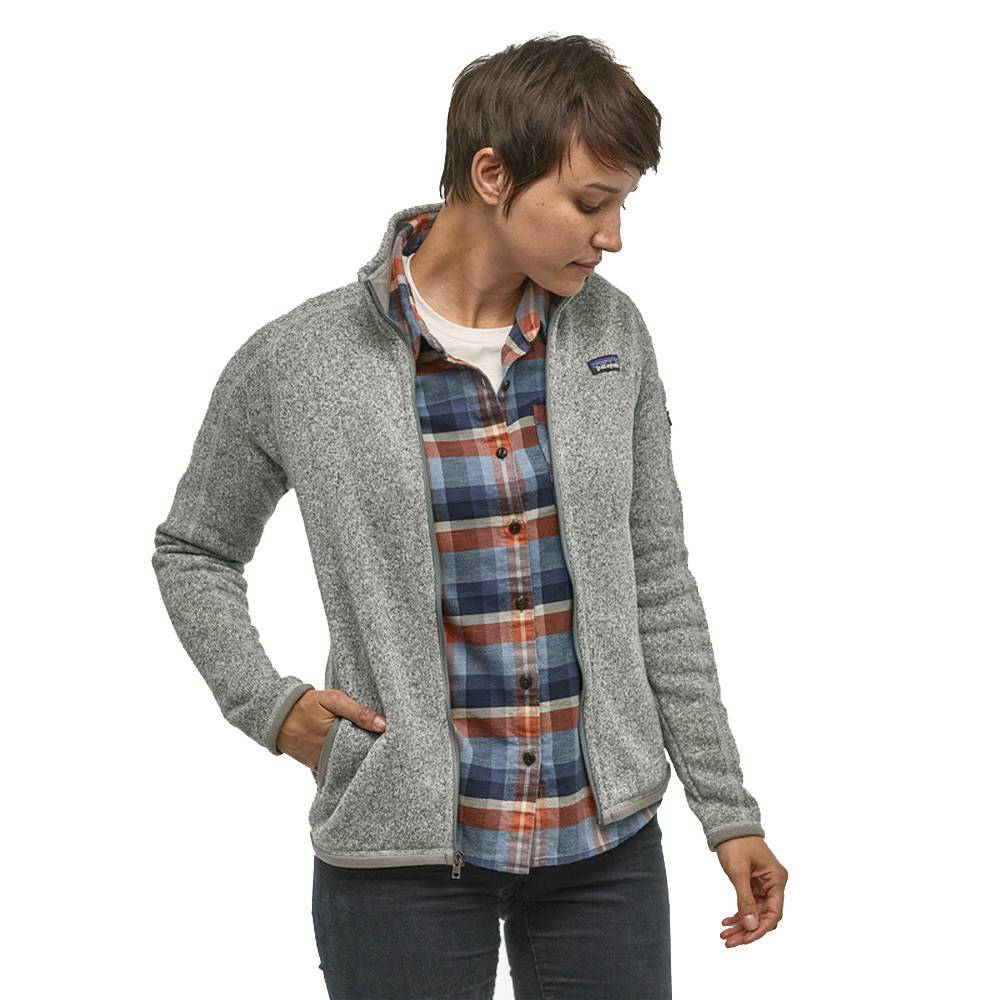 We couldn't compile a list of our fave sustainable products without mentioning the big kahuna - Patagonia. Patagonia is known as a brand that lives sustainability and this product is everything you'd expect. Stay warm without the bulk in the classic Patagonia Better Sweater. Made from Fair Trade Certified sewn materials and made from 100% recycled polyester fleece, it's perfect for every adventure. Including the Better Sweater, 94% of Patagonia's product line is made from recycled materials, they are B-Corp Certified and have recently announced that the environment is their only shareholder with profits going towards environmental action.

So, we could only pick 10 but we have many more to choose from! For more eco-friendly products, check out the link here! We have created a new category for eco-friendly products to make it even easier to be mindful when looking for your outdoor gear.

Looking for an eco-friendly product for your next adventure? Chat to our friendly team of Outdoor Gear Specialists in-store or online today and don't forget to share your adventures with us on Instagram by tagging @wildearthaustralia and #mywildearth in your next post.
About the contributor: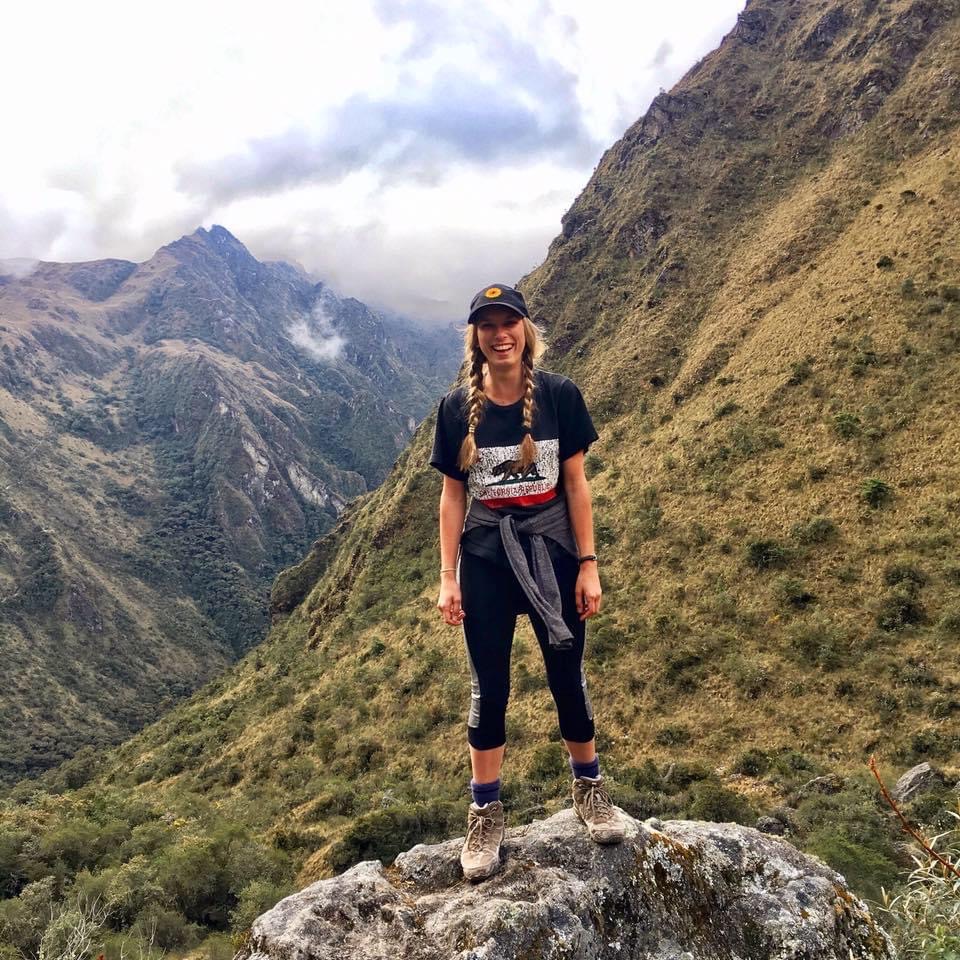 Jess Fiske is the Marketing Coordinator at Wild Earth. When she isn't rollerblading in the streets of Coolangatta, you will find her either hiking in SEQ or strapping on her snowboard somewhere cold. Always planning her next adventure, Jess loves to get outdoors and travel off the beaten path. Follow her adventures on Instagram.