Teeth-chattering, numbed fingertips and frozen solid toes all night long. No matter who you are, being freezing cold will suck the fun out of any snow trip.
Whether it is backcountry skiing, split-boarding or snowshoeing, one of the most important parts of any winter adventure is keeping warm. If it is your first time heading out into the Australian Alps or maybe you are just in need of a few helpful hints these are my tops tips for staying warm in the mountains!
Quality Camping Gear is Essential:
When camping in the snow it is imperative that your gear is made for the alpine conditions. Whilst a three-season tent and summer sleeping bag may keep you alive for a night in sub-zero temperatures, it does not ensure that you will enjoy the experience. Shivering in a tent, as you try and fall asleep will only leave you tossing and turning all night long, speaking from first-hand experience. If snow camping is a hobby you intend to continue for years to come it is important to purchase specific winter and quality gear;
1. A four-season tent: that will withstand high winds, a little snow-loading and winter fabrics
2. A winter sleeping bag: temperature rated to a comfort level of at least -10 and correctly fitted
3. A sleeping mat (or 2, read below): with a high R-value (insulation rating)
Whilst high quality gear may come with a hefty price tag, it will ensure a dependable product that will give you many more years of use than cheaper options. If all of this is out of your budget to begin with, winter camping gear can be hired from some outdoor stores or guiding companies in mountain towns.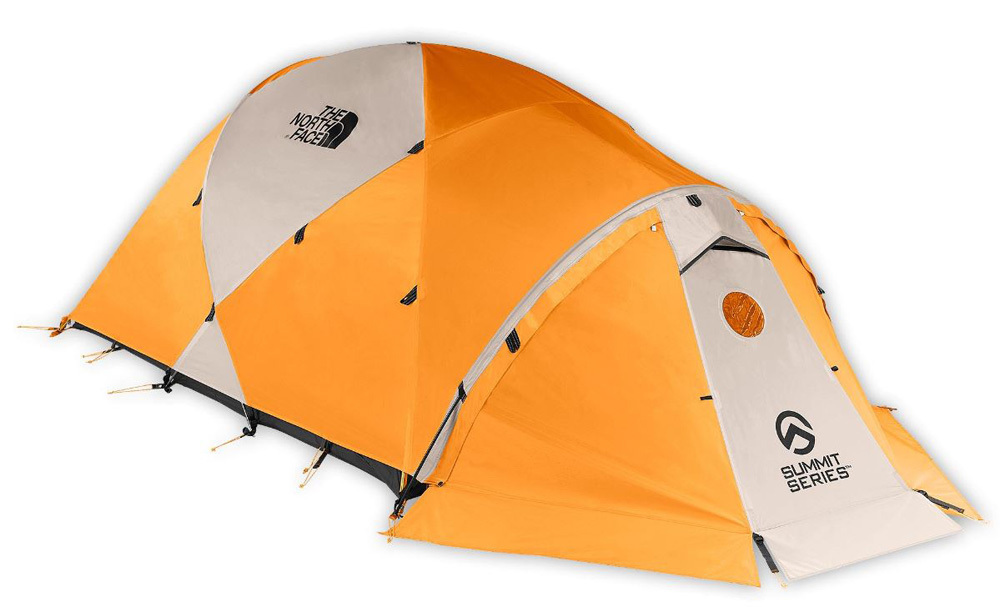 A North Face Mountain 25 4 Season Expedition Tent.
Bring a Friend:
Camping with a friend will generate extra warmth inside your tent. In the summer I often use separate tents when hiking with a friend (the stink of two dirty sweaty hikers in the heat can be awful), but in winter you want to snuggle up as close as possible combine body heat. Remember to keep tent vent's open to ensure the condensation in the tent doesn't create moisture on your sleeping bag.
Tent Set-up:
Taking the time to arrive to camp a little earlier to scope out a protective area and build up your tent site will help you sleep easy overnight. Choosing an area that won't be the location of forming snow drifts or exposed to winds overnight will keep your tent safely upright. Revel in the unique experience of snow camping; taking the time to build a tent platform, vestibule pit and snow wall.
Hut Booties:
These are the equivalent of ugg boots but for camping. Like little puffer jackets for your feet, weighing between 300-400 grams these are worth the extra weight in your pack! They are the ultimate in comfort after a long day in ski boots. I personally love ones with a firm sole like the 'North Face Thermoball', as they make trips to the outside hut toilets more comfortable when you don't have to put on damp snowboard boots.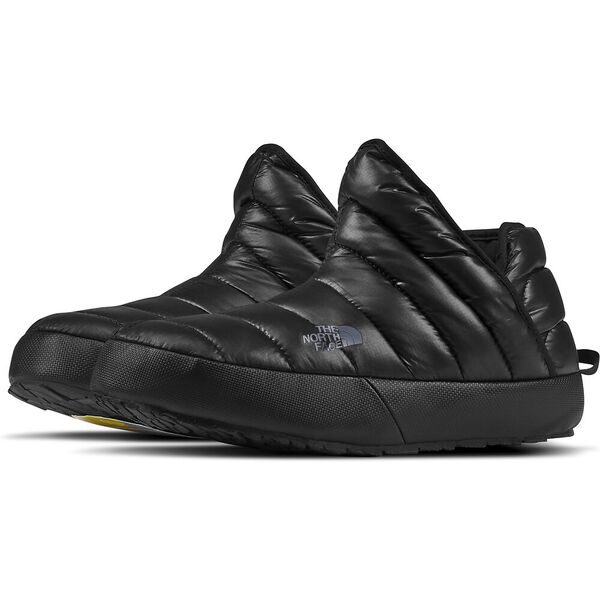 Hot Meals & Drinks:
By keeping your stomach warm from the inside, less body energy will be focused on the internal organs and can be used to keep your extremities warm. Having a hot cup of soup or tea as soon as you get in your tent and before going to bed will help keep your core a toasty warm temperature.
Nalgene Hot-Water Bottle:
I never go snow camping without my '1L Nalgene Water Bottle'. The extra weight in your pack of the Nalgene bottle (when compared to water bladders or plastic bottles) is a small price to pay to have a hot water bottle to keep you warm at night. Simply boil up some hot water, pour into your Nalgene bottle, insert it inside a sock to avoid burning yourself and cuddle up all night long.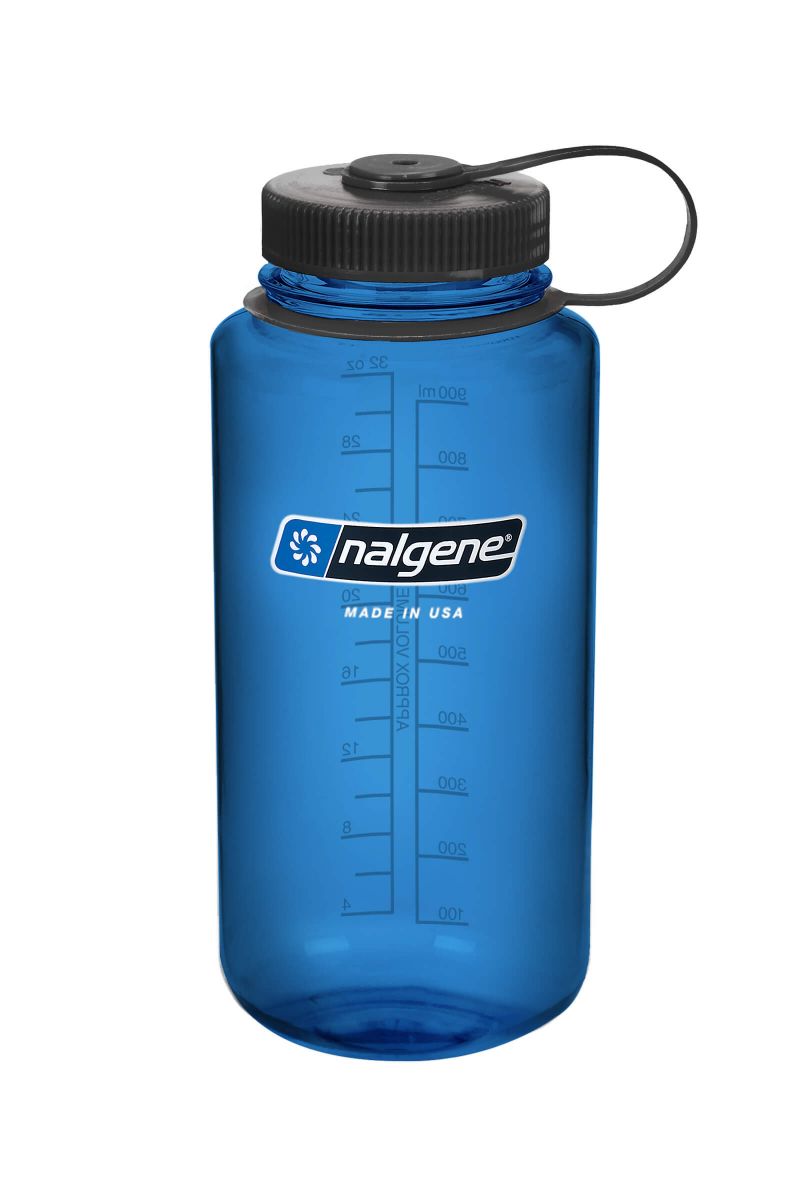 Always Pee before Bed:
Going to sleep with a full bladder is a big no-no. Your body will spend excess energy to keep your full bladder warm through the night. Waking up in the middle of the night to leave the comfort and warmth of your tent is one of the best ways to quickly loose heat. Even if you don't need to relieve yourself, make the very last thing on your to-do-list a bedtime toilet stop.
Start with a good Base Layer:
Quality thermals not only keep you warm, but will also dry faster after a long, sweaty day. Fabrics such as merino and bamboo will keep you warm, and reduce the stink in the tent unlike synthetic fabrics. Always carry a dry pair of thermals for bed in a dry bag to avoid falling asleep in wet thermals.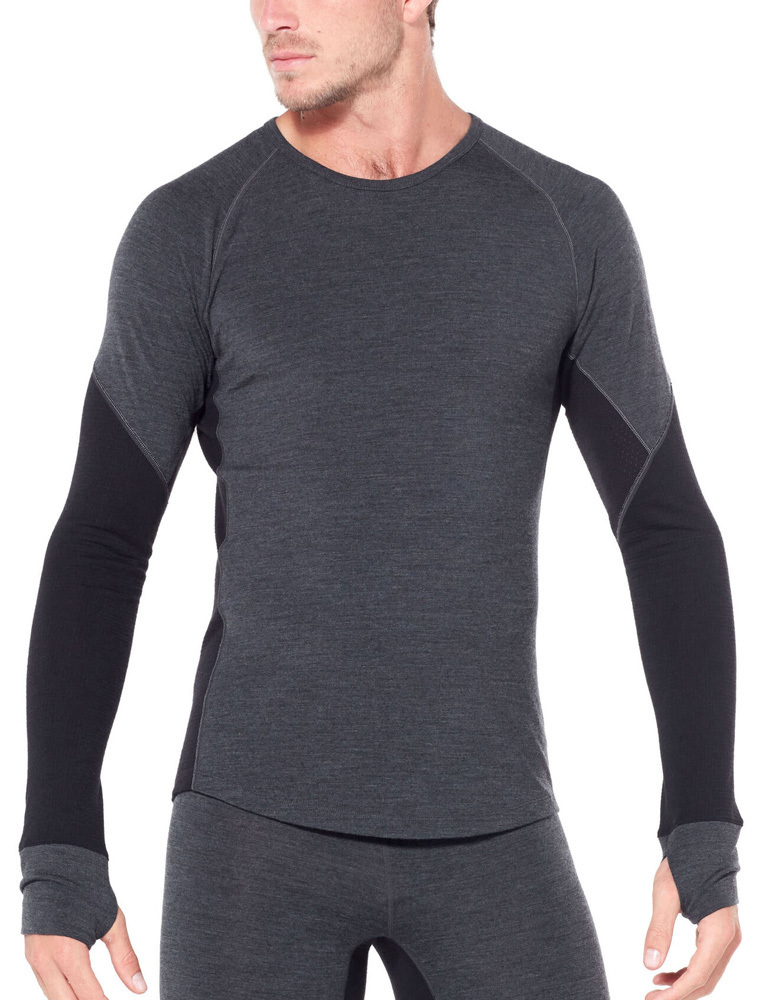 Icebreaker BodyFitZone 260 Zone Mens Merino Thermal Top
Your Sleeping Mat Matters
This is possibly the most important thing to have warm night's sleep and usually the most overlooked. What's underneath a sleeping bag will make a huge difference to your night, not just for padded comfort but also to keep that heat in. A thin inflatable mat will provide little to no insulation between your body and the snow. Furthermore, the baffles of a sleeping bag compress underneath the weight of your body as you sleep, allowing for cold from the ground beneath to seep in. The simplest option is to use a closed cell or foam mat under your inflatable mat to add an extra insulation layer. The 'Thermorest Z-lite Foam Mat' will reflect your body heat, and double as a sit mat to keep your tooshie warm at lunch breaks when out touring.
Thermal Sleeping Bag Liners:
If you're a cold sleeper like me, sometimes a winter sleeping bag just doesn't quiet keep you toasty warm. Swap out the usual silk sleeping bag liner for a thermal or merino sleeping bag liner. These are warmer when you first hope into bed and can increase the sleeping bag temperature rating by +5 degrees. 'Sea to Summit Thermolite Reactor Liner'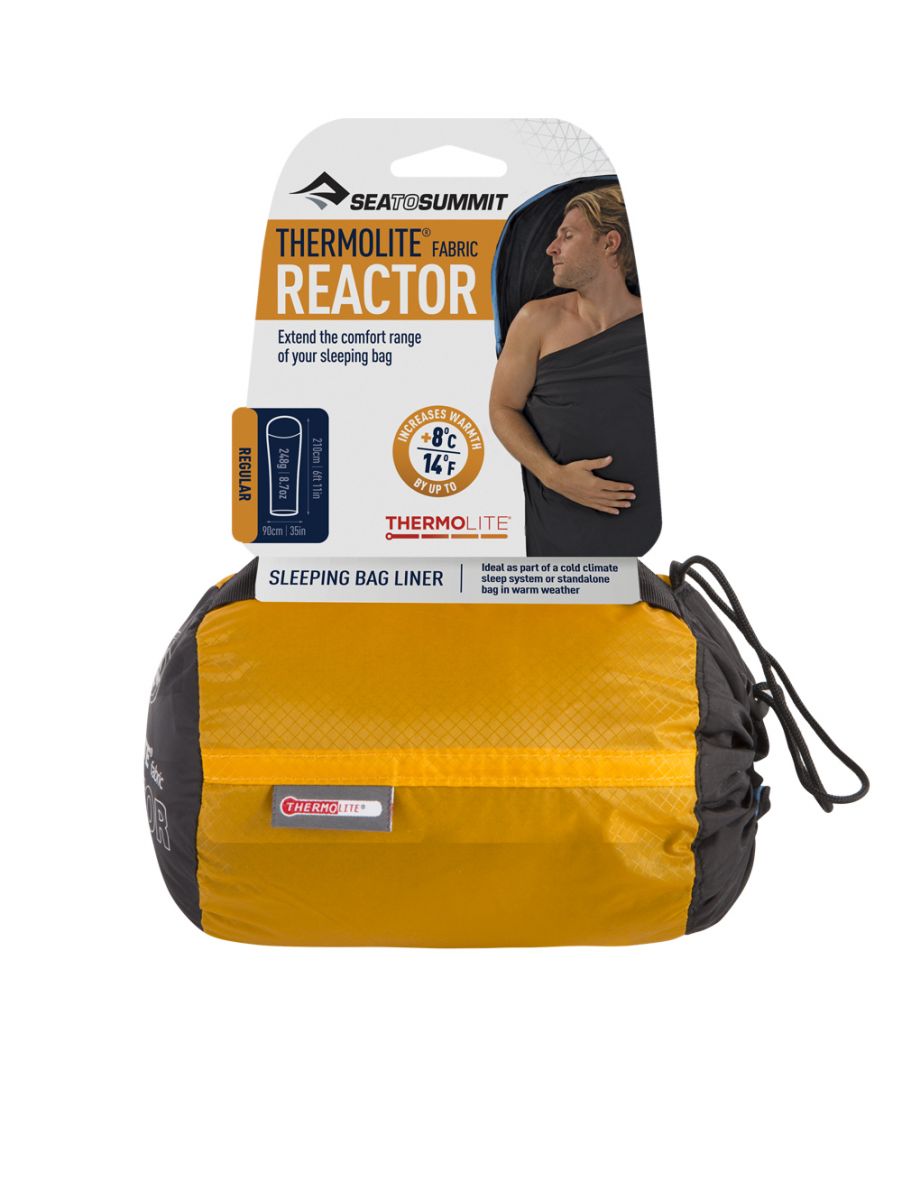 Sleep Adjustments:
During the night it's important not to sweat in your sleeping bag. Making sleep adjustments is essentially adjusting your body temperature as soon as it is required. Avoid lying in bed contemplating putting more clothing on or taking clothing off and make the change as soon as you feel your body temperature shifting. I always fall asleep with thermals, socks, a beanie and glove liners but during the night if I find I'm getting to warm I remove these items as soon as I start to sweat. Sweating inside a sleeping is the biggest thing you want to avoid as sweating causes dampness and eventually make you feel cold.
Sleep Snacks:
Saving the best for last; my favourite thing about snow camping is you get to eat MIDNIGHT SNACKS! Your metabolism will slow overnight and this can make you colder. Keep the metabolism working by stowing a chocolate bar beside bed for a midnight snack that will kick-start your digestive system, and warm your core.