Boiling down what stove hikers should have in their packs.
A warm cup of coffee for a shivering friend or the steamy aroma of a backcountry meal at night - a trusty stove is an essential piece of kit for all who venture into the wilderness. Efficiency is vital when in the field, but this is especially true for stoves - in which weight, power and fuel-consumption all play a major role.
With the sheer variety of stoves and accessories on the market today it can be overwhelming to decide which suits you for your next trip. This is why we have provided a comprehensive review of some of the most popular hiking stoves on the market; outlining their strengths and who we would recommend them for.
1. JETBOIL FLASH COOKING POT CAMP STOVE SYSTEM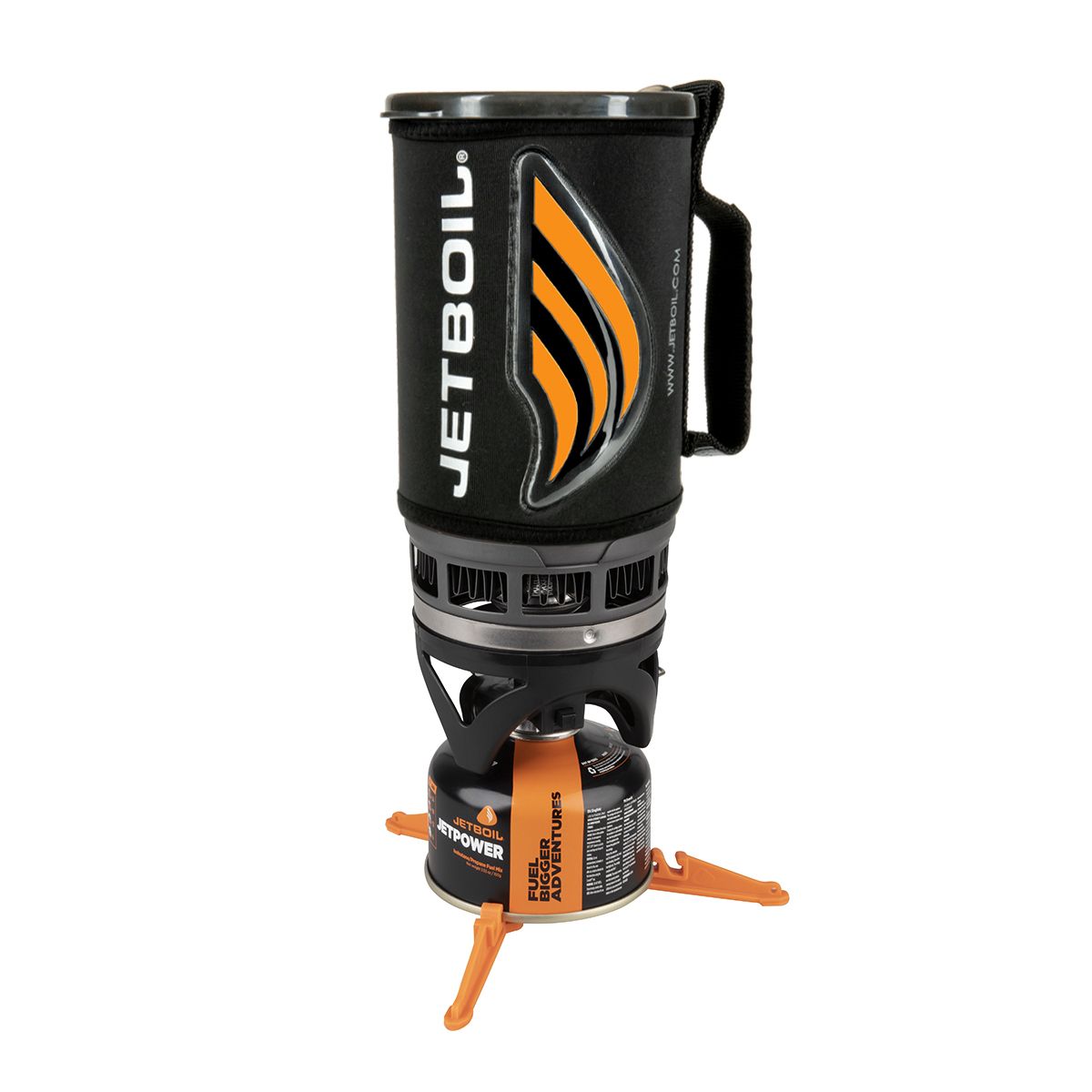 Jetboil has established themselves as the forerunners of pure, unhindered heat - and the Flash is no exception. With the ability to boil 2 cups of water in under 100 seconds, the Jetboil Flash is designed to live in a perpetual state of roaring boil. The stove is incredibly efficient due to the pots FluxRing which increases the surface area for better heat conversion - essentially halving your fuel consumption. Moreover, the module system allows the pot/cup, gas and stove (with igniter) to pack into each other, allowing for easy stowage and set up. Perhaps an overlooked repercussion of high-heat generations is an centralised 'hot-spot', which is great for boiling water though perhaps not conducive to those interested in cooking actual meals in the backcountry.
PRO'S
CON'S

Stove, pot and cup all in one lightweight, modular system.
Ultra-fast boiling rate.
Low fuel consumption (12 Liters per 100g Jetpower canister)
Ergonomic ignition and gas control system.
Color-change heat indicator

The high heat generated by the Flux-ring does not allow for cooking or simmering.
Low volume pot.
Stove support only takes jetboil specific pots (unless adapter is used)
More expensive.
This stove is perfect for hikers concerned about fuel efficiency, providing an all-in-one cook system with incredible heat potential. Though the Flash does not accommodate those looking to cook or simmer meals, it's incredible boil speed makes it great for hot drinks and dehydrated meals.
2. SOTO WINDMASTER LIGHTWEIGHT HIKING STOVE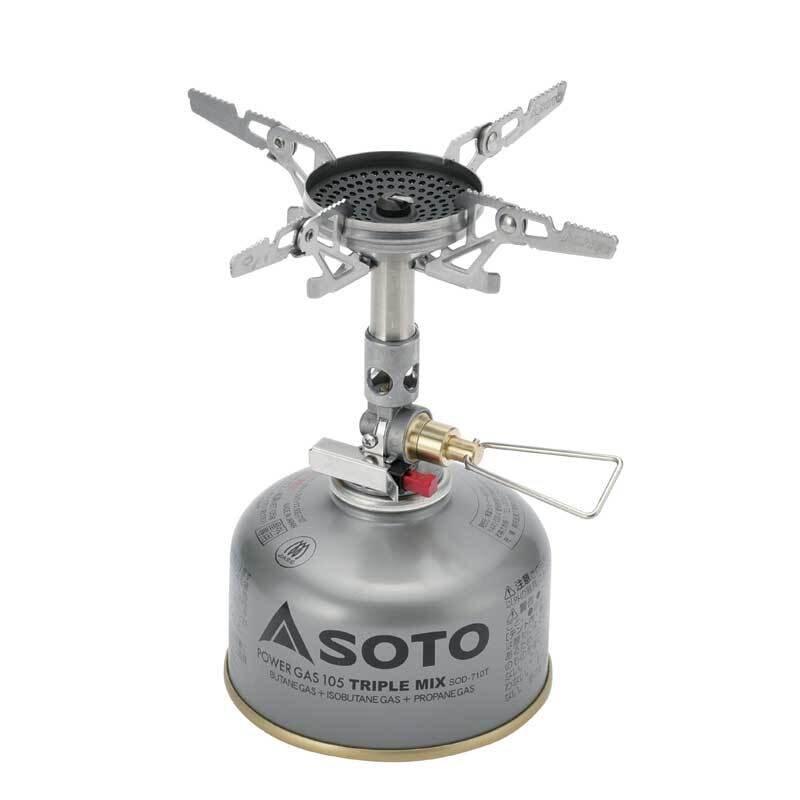 Small but mighty - the Soto Windmaster Stove is designed with the avid hiker in mind. Weighing in at an ultralight 85-grams, the stove is a quarter of the weight of the Jetboil Flash and half the price. Though its boil rate is relatively standard - 2 cups in under 2.5 minutes - this stove excels in windy conditions where it's competitors struggle. Additionally, even for a small stove, you still have excellent heat control allowing you to simmer and cook your next meal. With inbuilt igniter and foldable construction the stove provides ease-of-use, and can be easily stowed within your cook pot along with a gas cartridge.
PRO'S
CON'S

Lightweight, simple construction
Lower price.
Excels in windy conditions; even without a wind-shield.
Can control heat for cooking or simmering.
Inbuilt igniter
Very stable for a small canister stove.

Average boil speed.
Not the most fuel efficient.
Pot support packs up separately from the burner.
Pot/pan not included.
If weight and money are tight then look no further than the Soto Windmaster. This little stove is versatile and ultra-lightweight, allowing you to pair it with a pot that suits your volume and cooking needs. Though the stove's boil-time is relatively standard its prized feature is its 'adaptability'; allowing its user to cook and simmer, thus, increasing culinary options whilst on the track.
3. MSR WHISPERLITE INTERNATIONAL MULTI-FUEL HIKING STOVE BURNER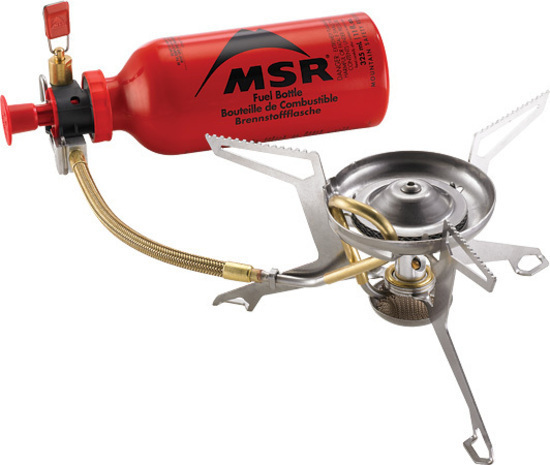 Over 50 years of backcountry experience and expertise boils down to MSR's most iconic stove - the WhisperLite. A fusion of durability and boosted efficiency, the upgraded WhisperLite is the pinnacle of in-field versatility; capable of running on both gas and a variety of liquid fuels. In colder climates liquid fuel provides greater performance, as gas canister tend to lose their pressure as their vapour turns to liquid. Likewise, liquid canisters can be easily re-filled and fuel consumption can be closely monitored - which is essential on longer expeditions. Unlike other stoves, the WhisperLite's simple construction and accompanying 'tool kit' allows you to maintain and repair the stove whilst in-field.
PRO'S
CON'S

Versatile; able to run on both liquid and gas fuel.
Durable construction and powerful heat production.
Easy to maintain and repair in-field.
Better performance in cold climates.
Liquid canisters are re-fillable.

Higher Price.
Higher weight and somewhat cumbersome.
Hard to simmer with.
Liquid ignition is more complicated and messy than small gas burners.
Canister must be manually pressurised.
If the features of the MSR WhisperLite could be condensed into one word it would be 'Reliability'. Therefore, if you are planning a long or arduous expedition this is the stove to bring. The stove's versatile fuel compatibility, simple yet durable construction and optimised performance in colder climates culminates in a timeless piece of equipment.
Ensuring you choose the right stove for your next adventure is imperative; dictating the added weight in your pack and your options when it comes to meals. So make sure you choose wisely!
If you have any question or are after professional advice our gear experts are available to help make sure you choose the right equipment for your next adventure.