What's better than feeling warm and cosy, nestled up on the couch in your comfiest clothes?

How about taking that feeling out of your living room and bringing it on all your favourite outdoor adventures? That sounds like the best of both worlds to us.

Staying comfortable in the great outdoors can maximize your experience, that's why utilising gear to effectively match the environment is crucial to the success of an adventure. Staying dry in the rain, staying warm in the cold, the way of matching your equipment to your surroundings, so all you have to worry about is having as much fun as you possibly can. So what if we told you 'cozy' is the new high tech!

If you're familiar with Patagonia, then we don't doubt you have seen or heard of the Better Sweater, a warm, low-bulk quarter-zip jacket made of soft, sweater-knit recycled polyester fleece that feels like the blanket you'll pull out for movie night.

A lot of times the smaller pieces of gear are overlooked, we find ourselves searching for the highest tech jacket, or pants that could stay dry in a shower. But what about the age old cozy sweater? It's time to give credit where it's due and discuss the gear we take for granted.

With it's quarter-zip design and a zip-through stand-up collar for warmth and soft comfort, this fleece feels more like a pullover jumper, the quarter-zip keeps the whole bottom half of the sweater sealed, locking in heat and adding to the overall comfort. The raglan sleeve design allows full shoulder and arm mobility and reduces chafing under pack straps, which is perfect for hiking in cold climates, or even using as a layer underneath your sleeping bag while camping in the cold! Go pajamas!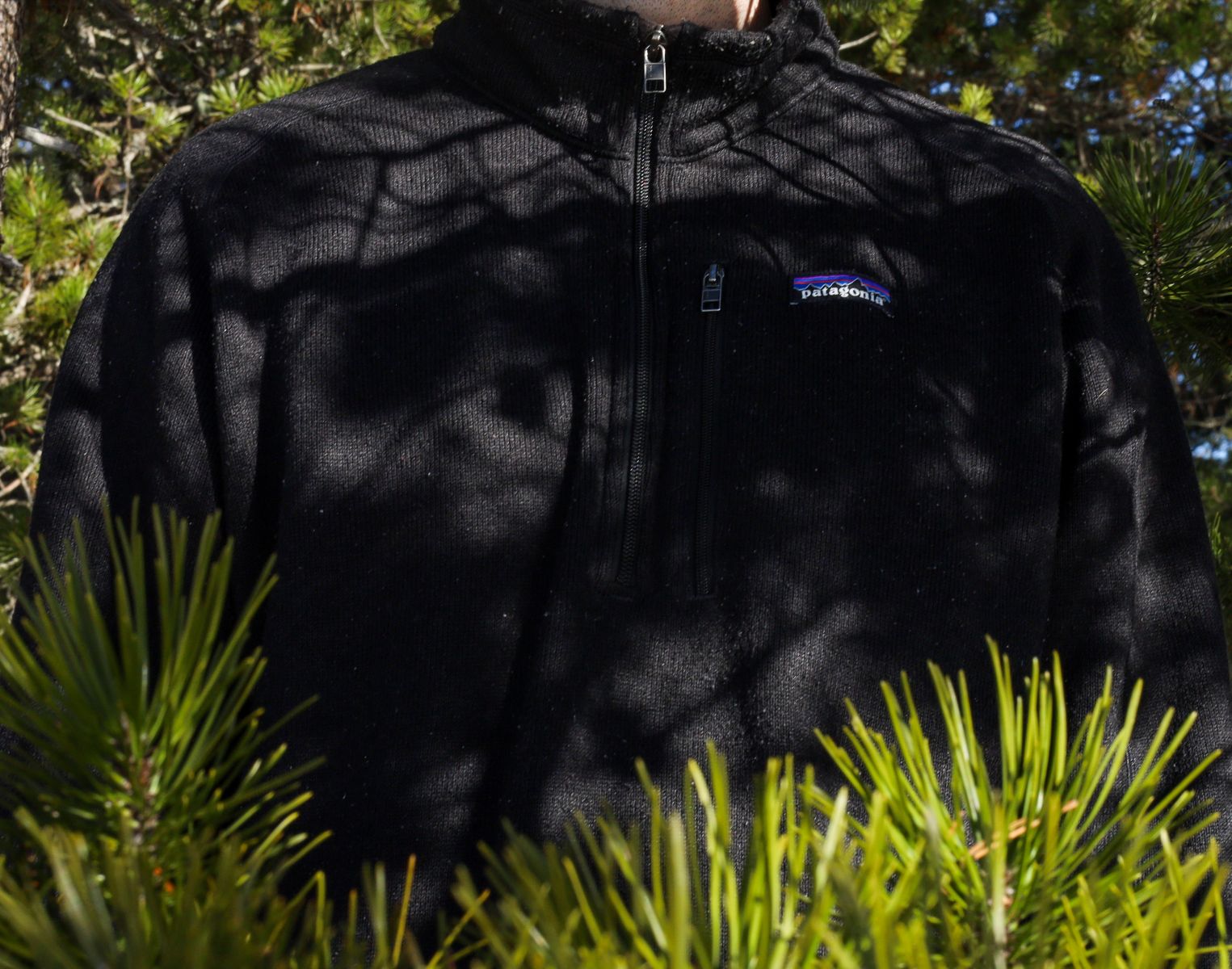 The zippered left-chest pocket can easily hold a phone or audio device (it's bigger than it looks) and is locked with the same durable zipper that runs the top quarter of the fleece itself. The shape-holding micro polyester-jersey trim at the cuffs and hem feels smooth and soft on the skin and provides added abrasion resistance, as well as holding shape over time so you aren't going to end up with baggy sleeves.

On top of all that, it's crafted with flat-seam stitching to reduce both bulk and chafing that is Fair Trade Certified sewn, which means the people who made it earned a premium for their labor. Are we done? No. It's also made of 100% recycled polyester so you can feel good while looking good.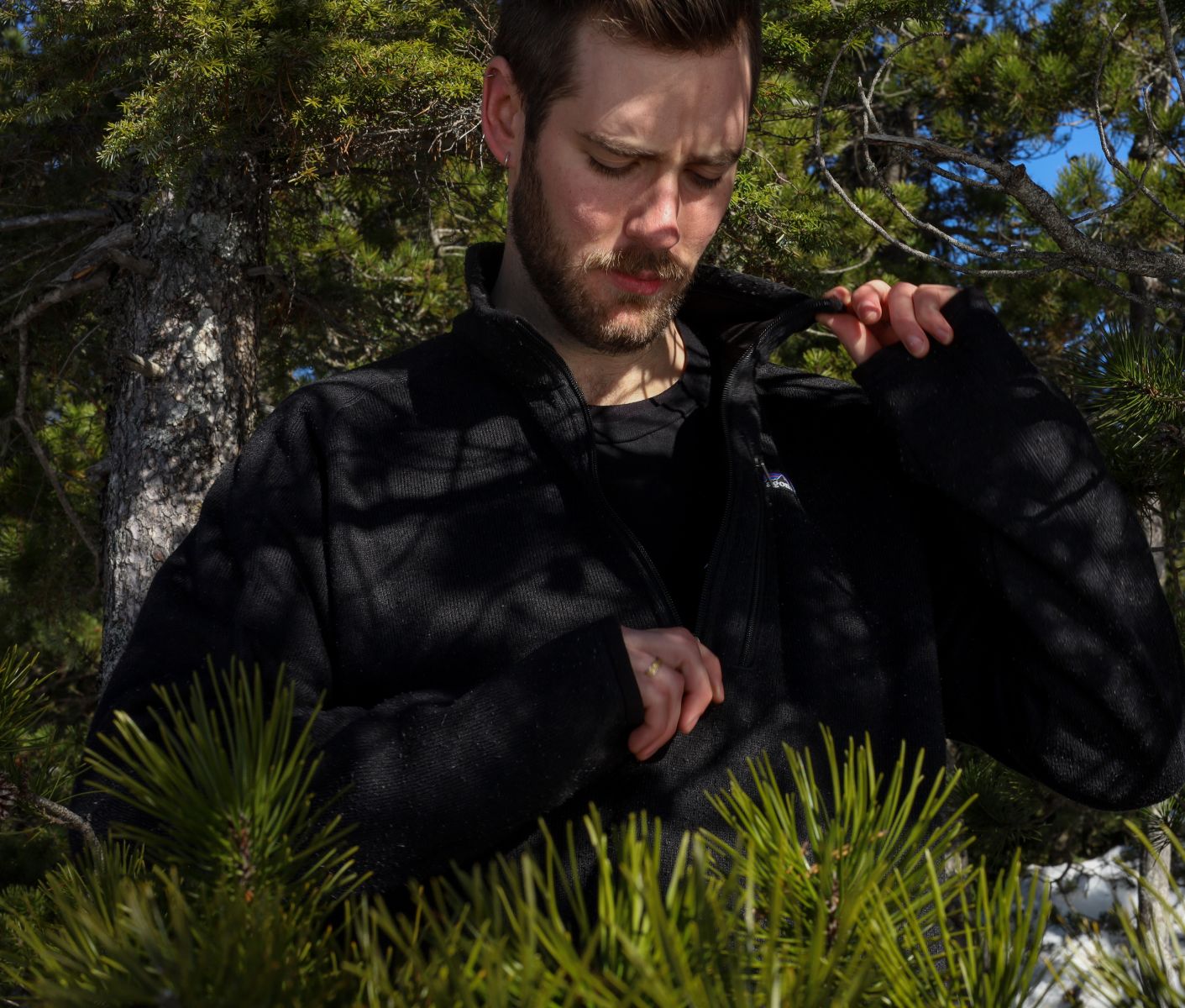 This fleece is an absolute all rounder that we think should be a staple in anyone's outdoor wardrobe. If you want to see this sweater in action, take a look at our review over on our Instagram page or YouTube channel, or come into one of our stores to try one on yourself!

If you have any questions about this piece or any other Patagonia products, shoot us a message online or come in and have a chat with one of our experts. Until then stay warm and we'll see you outdoors!

Not sure what gear you need for your next adventure? Chat to our friendly team of Outdoor Gear Specialists in-store or online today and don't forget to share your adventures with us on Instagram by tagging @wildearthaustralia and #mywildearth in your next post.