The Wild Earth end of year financial sale (EOFY) is here!
It's the perfect opportunity to get off the fence and get a great deal on that piece of gear that's been on your wishlist for a while. We've put together some of our top picks in the list below so you can grab them before they sell out!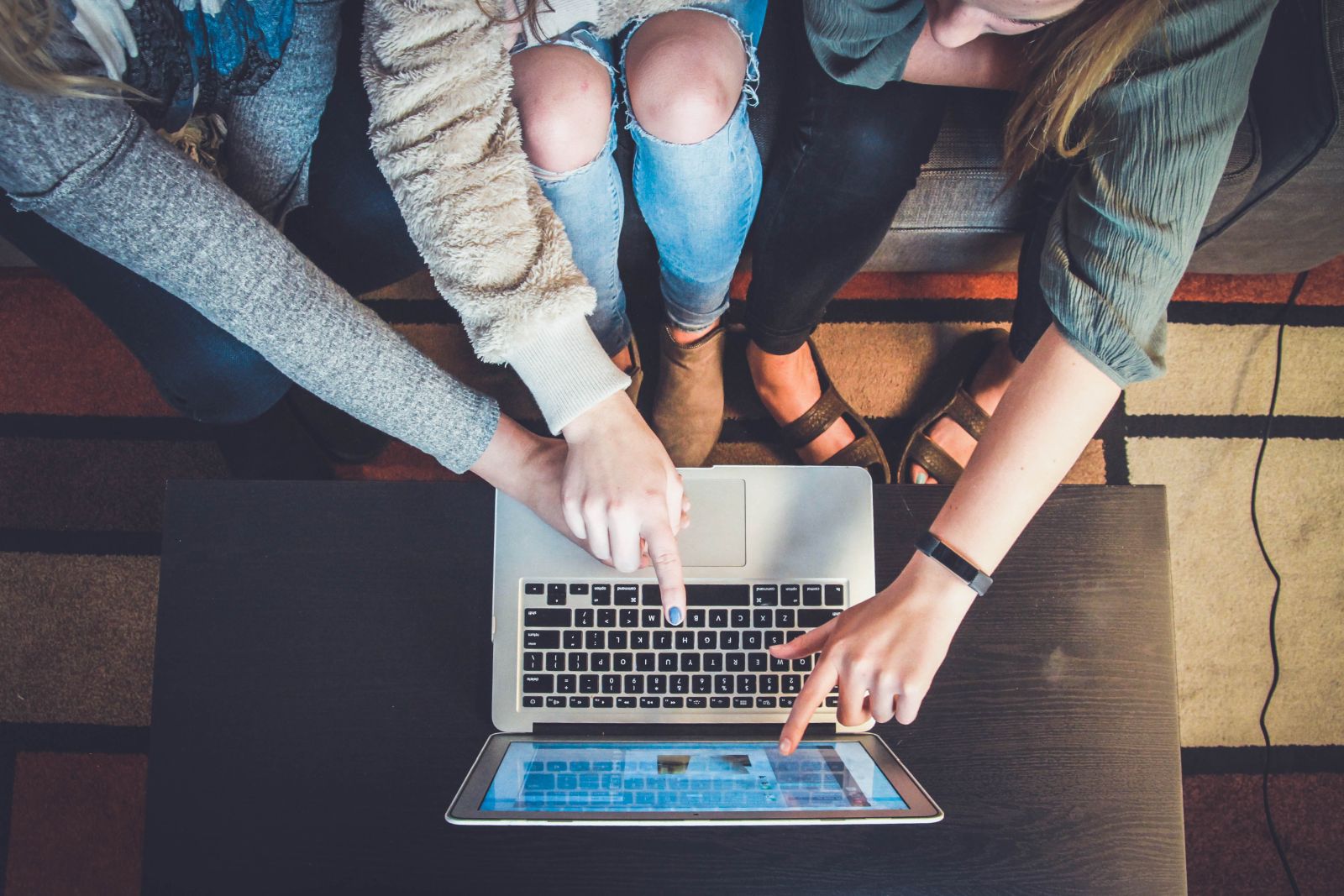 1. SEA TO SUMMIT MICROFIBRE POCKET TOWEL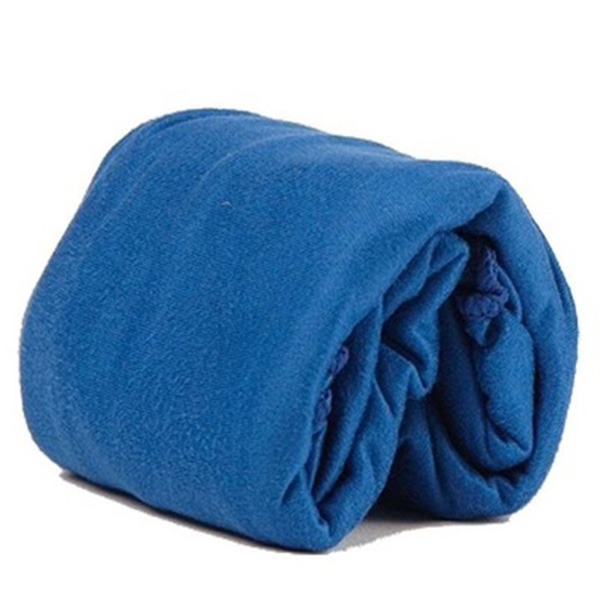 The Sea to Summit Microfibre Pocket Towel is Sea to Summit's most compact towel and comes in a variety of sizes and colours. This piece of gear is perfect for lightweight travellers, hikers, cycle commuters or any gram counters out there where space and weight is at a premium and dryness is much appreciated!
Great to always keep in your bag. The Microfibre is ultra quick drying and moisture wicking and the storage pouch is smaller than the palm of your hand!
Specifications
Size: 60cm x 120 cm
Weight: 110g
Packed size: 10cm x 8cm x 6cm
Ultrafine woven microfibre
Absorbs 3 times its weight in water
Nifty neoprene storage pouch



2. BIG AGNES COPPER SPUR HV UL1 MTNGLO 3-SEASON 1 PERSON BACKPACKING TENT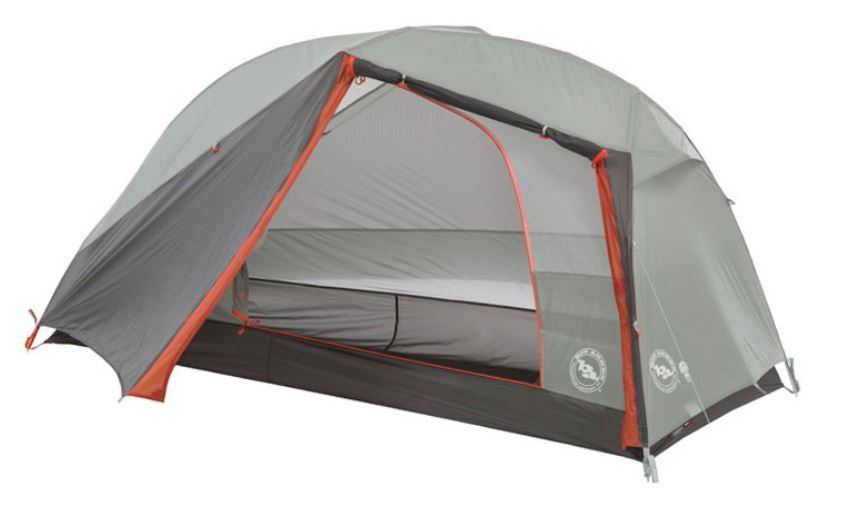 The Big Agnes Copper Spur HV UL1 mntGLO is a long time staff favourite. It's a full-featured, ultralight backpacking shelter that's super easy to pack, set up, and inhabit. Dual doors make entry and exit convenient for all, and their award-winning mtnGLO® Tent Light Technology enables steep, vertical walls so there's enough internal space to ensure that windy, rainy afternoons spent playing Hearts won't leave you feeling claustrophobic.

Specifications
Trail Weight: 2lb 3oz / 992g
Packed Weight: 2lb 8oz / 1.13kg
Fast Fly Weight: 1lb 10oz / 737g
Packed Size: 17.5" x 5.5" / 44 x 14cm
Floor Area: 20ft² / 1.9 m²
Head Height: 38" / 97cm
Vestibule Area: 9ft² / 0.8m²
Footprint Weight: 4oz / 113g
Number of Seasons: 3
Number of Doors: 1



3. BLACK WOLF EQUINOX 220 COMPACT SLEEPING BAG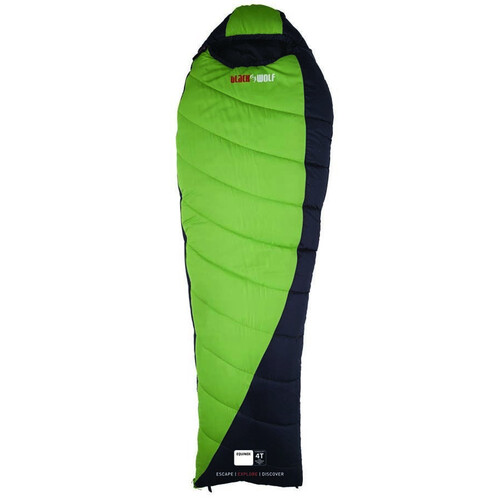 Black Wolf is always great value for money and the Equinox 220 Compact Sleeping Bag doesn't disappoint. It uses their high-performance Hyperloft 4T insulation for excellent warmth to weight ratio creating a versatile, durable sleeping bag ideal for outdoor adventures in damp conditions or for young adventurers on a budget. There are three bags in the range covering a wide range of temperatures, all tested to the international standard for sleeping bag temperature ratings. The Equinox 220 Compact Sleeping Bag also comes with a lightweight compression sack, hidden security pocket and handy pillow slip pocket in the hood!
Specifications
Dimensions: 220 x 80 (50)cm
Packed Dimensions: 30 x 18 cm
Weight: 1.5kg
Style: Technical Hooded
Temp. Rating: -2°C (Lower Limit)



4. SAHARA VAGABOND DELUXE KING SINGLE DOME CANVAS SWAG & BAG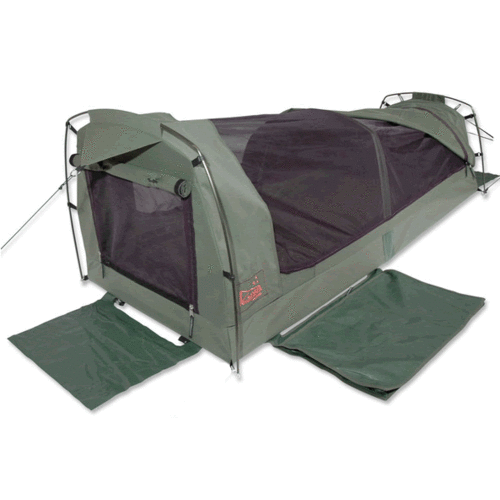 Swags have been super popular this year with car and bike campers alike and for good reason, it's a heavier set up but if you can handle it, it'll make for an insanely comfy night's sleep under the stars (the more off-grid the better). The Vagabond Deluxe is part of the Sahara Platinum 15oz canvas range. Almost all top to bottom mesh with zippered covers, the Sahara Vagabond is one of the best built swags on the market. The Sahara platinum range features a premium grade heavy duty polycotton waterproof canvas, tough and superfine sandfly and midge proof mesh, 7cm HDPE foam mattress and cotton cover, 5cm Nylon strapping and buckles, No.10 SBS tough zippers, waterproof PVC sewn in shoe bag, foot end mesh window and PVC floor mats at both ends to name a few!
Specifications
Colour: Traditional Dark Australian Green Bradmill style
Weight: approx 11kg with bag
Capacity: 1 person
Packed size: Approx 100cm x 35cm
Size: 215cm L x 90cm W (Head height 90cm x Foot height 50cm)


5. THERMAREST NEOAIR XLITE ULTRALIGHT INSULATED SLEEPING PAD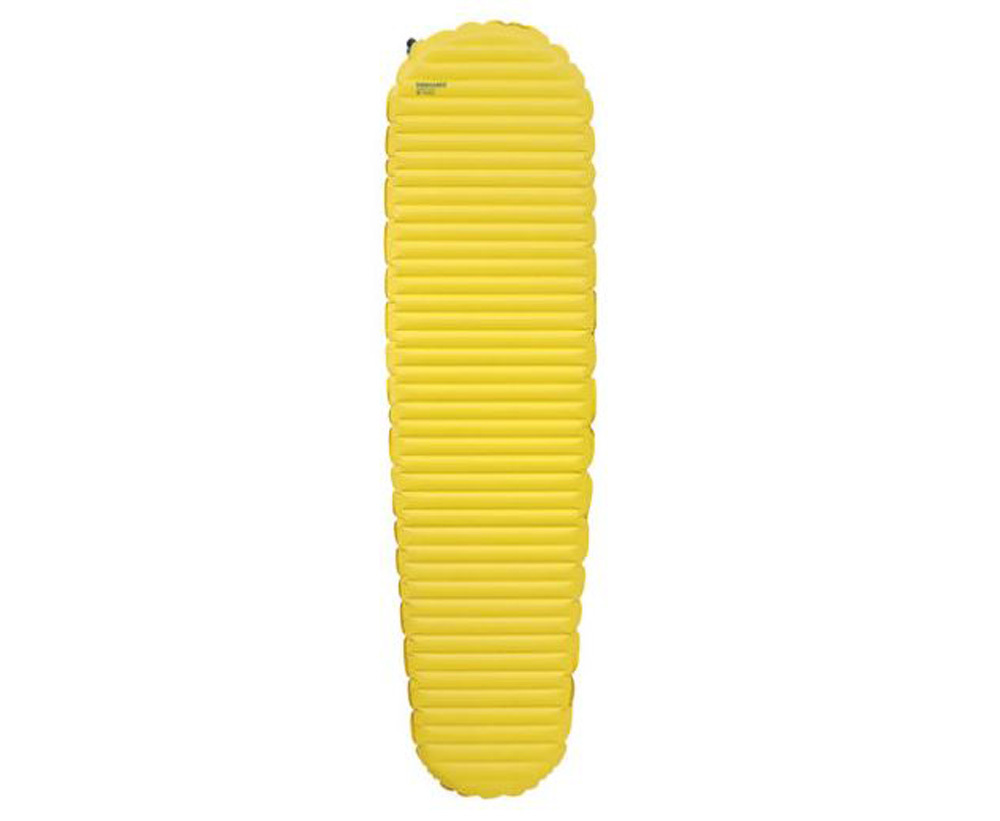 There's a reason Thermarest is a thru-hikers favourite. For a minimal pack size and maximum performance, Thermarest's NeoAir XLite offers the gold standard in lightweight backpacking comfort. Their unrivalled Triangular Core Matrix offers the best warmth-to-weight ratio of any air sleeping pad construction. The construction gives the 2.5-inch thick pad superior stability, boasting the most inches of weld for maximum camp comfort. The compact pad boasts a 4.2 value, allowing users to camp comfortably year-round. Available in several sizes, including a roomy regular wide, the XLite features the high-performance WingLock valve, allowing the pad to inflate three times faster thanks to a larger opening and one-way inflation and it includes a breath-saving pump sack, compact stuff sack and field repair kit!
Specifications
R-Value: 4.2
Height: 6.4 cm
Thickness: 6.4 cm
Fabric type: 30D rip HT Nylon
What's Included: Pump sack, stuff sack and repair kit


6. LEATHERMAN SIGNAL MULTI-TOOL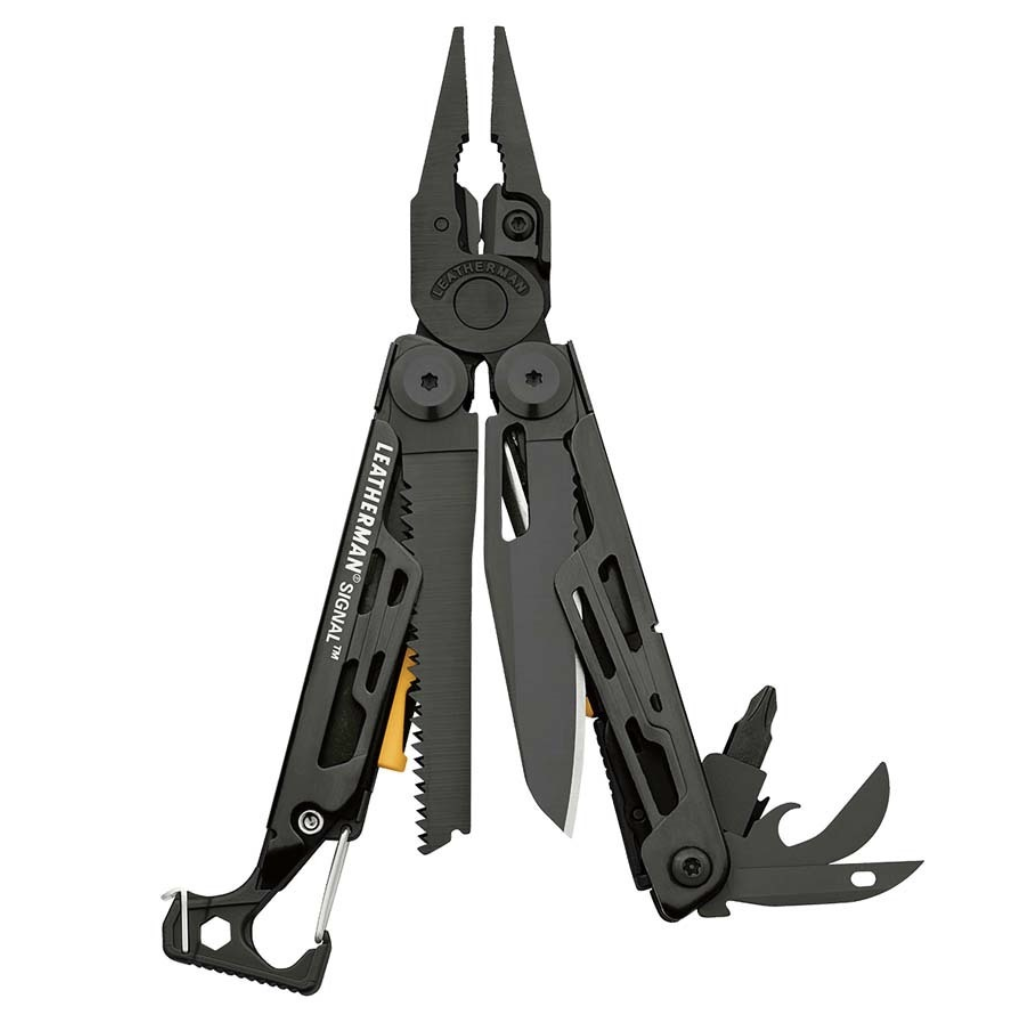 The Leatherman Signal Multi-Tool is the perfect addition to any serious adventurers kit list! This design features a ferro rod for building fires, an emergency whistle and 17 other essential tools making the Signal the first of its kind! You'll find all of Leatherman's traditional functional tools like pliers, saw, can and bottle opener, awl, a variety of hex and Leatherman bit drivers, and combo knife blade paired with new preparedness features like a shaped diamond coated sharpener for maintaining your straight and serrated blade. You name it, it's probably got it. Stay ready for the expected (and unexpected) no matter where you are with everything you need right on your belt.
Specifications
Closed Length: 11.43 cm
Weight: 212.6 g
Primary Blade Length: 6.93 cm




7. GRAND TRUNK ULTRALIGHT STARTER HAMMOCK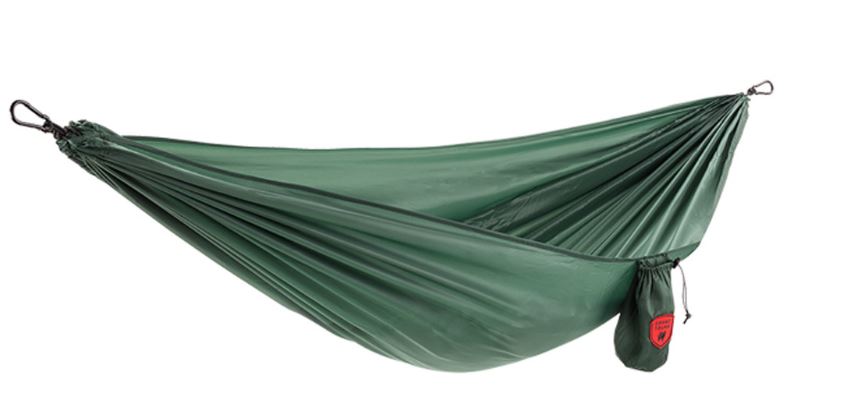 Grand Trunk's ultralight hammock makes for the perfect "starter" hammock that's as light in your pack (340g) as it is on your wallet!
Specifications
Capacity: 200 lbs / 90.7 kg
Dimensions: 24.4cm x 11.5cm
Weight: 340 g




8. LED LENSER H19R CORE WATERPROOF RECHARGEABLE HEADLAMP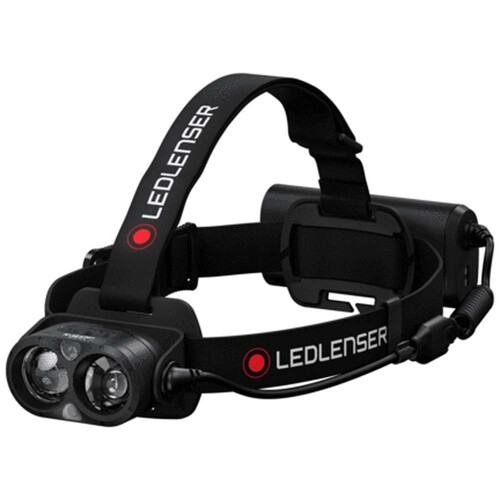 The Led Lenser H19R Core is the ultimate in portable light innovation and engineering. The unique Fusion Beam light pattern combines the power of two lenses and enables individually controllable flood and spotlight with intuitive operation. The H19R Core features a red light to preserve night vision, a swivelling lamp head and a removable battery with magnetic charging. This headlamp is well protected against dust and water, a perfect match for any challenge.
Specifications
LED Configuration: 1 x Xtreme LED
Luminosity: MAX 3500 lm - MIN 200 lm
Lighting Range: MAX 300 m - MIN 80 m
Battery Duration: MAX 20 h - MIN 4 h
CRI: 70
Colour Temperature: 6000 to 7500
Battery: 1 x Li-ion 7.4V
Battery Capacity: 4800 mAh
Water Resistance: IP68
Rechargeable: Yes
Head Diameter: 68 mm
Weight: 374 g



9. MATADOR FREERAIN 22L WATERPROOF PACKABLE BACKPACK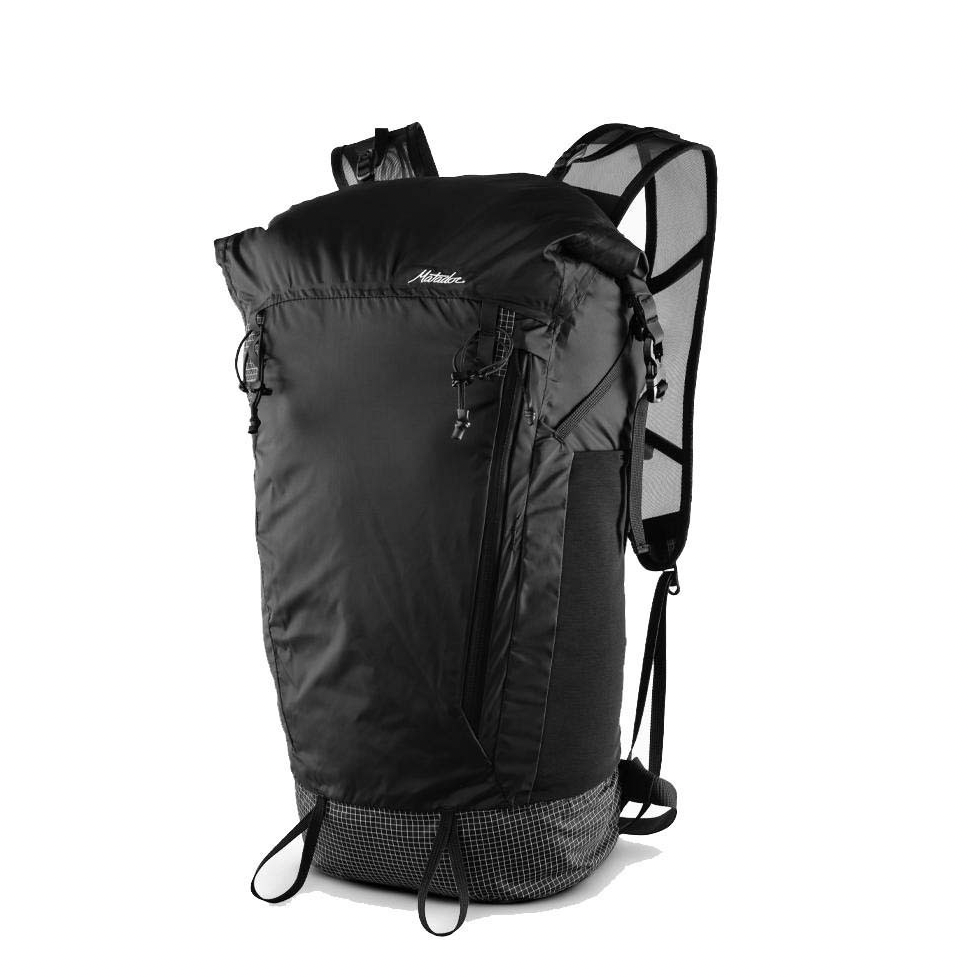 The Matador Freerain22 is a must-have when it comes to ultralight and packable backpacks. This 22 litre high-performance waterproof backpack compresses perfectly for travel. Ultralight UHMWPE-reinforced Robic® nylon delivers extraordinary durability, while the UTS coating, sealed seams, and roll-top closure yield a fully waterproof main compartment. Alpine-ready features include oversized water bottle pockets, gear loops, and shock cord captures for technical tools. Adjustable sternum strap, removable hip belt, and weight distributing shoulder straps yield an agile and balanced fit. Stow in the included mesh compression sack for travel.
Specifications
Volume: 22 litres
Weight: 300g
Unpacked Dimensions: 49.5 x 26.7 x 17.8cm
Packed Dimensions: 9.5 x 9.5 x 14.6cm


10. LUMINAID PACKLITE MAX 2 IN 1 PHONE CHARGER & COMPACT SOLAR LANTERN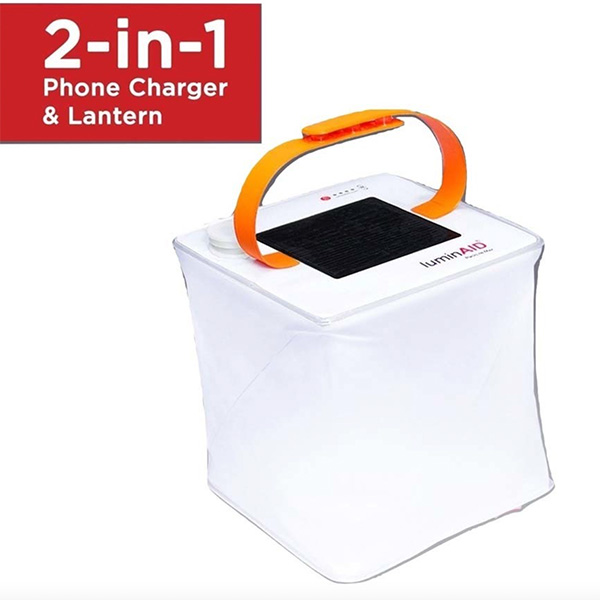 A long time best-seller, the PackLite Max 2-in-1 Phone Charger is a solar inflatable lantern and phone charger that packs flat for easy carrying and charging on the go. It's the perfect all-purpose solar device to light up your campsite, family tent, or provide backup power to your devices when you need it most. The lantern provides over 150 lumens of bright LED light on Turbo mode and can run for up to 50 hours on Low mode. It recharges via solar power in 14 hours of sunlight or by USB input in 1-2 hours. The 5V USB output port will recharge your phone in 2-4 hours depending on your type of phone.
Specifications
Dimensions approximately: 15cm W x 15cm L X 2.5cm H (flat) / 15cm x 15cm x 15cm (inflated)
Weight: 240 g


11. OSPREY HYDRAULICS 3L HYDRATION BLADDER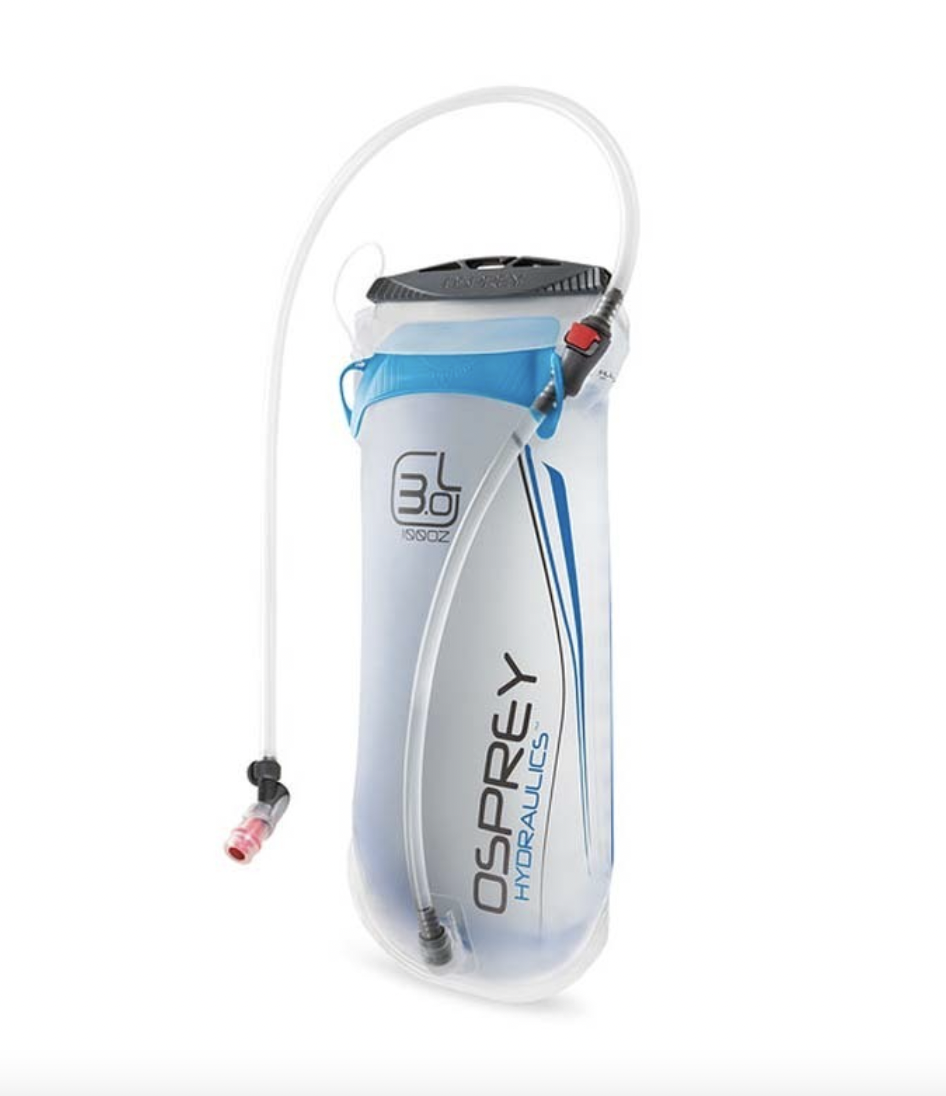 Osprey's Hydraulics 3L Reservoir by Hydrapak is ideal for large volume packs and long duration activities. The HydroStatic backplate provides structure for easy loading into a full pack and maintains a flat profile. Thoughtful design makes filling, cleaning and most importantly staying hydrated on the trail easier than ever. All parts are BPA-free, phthalate-free, lead-free, guaranteed. All materials are certified food safe according to FDA and EU regulations.
Specifications
Volume: 3 L
Dimensions: 38cm H x 18cm W x 7.5cm D
Weight: 308 g
12. TRAIL RUNNING SOUTH EAST QUEENSLAND GUIDEBOOK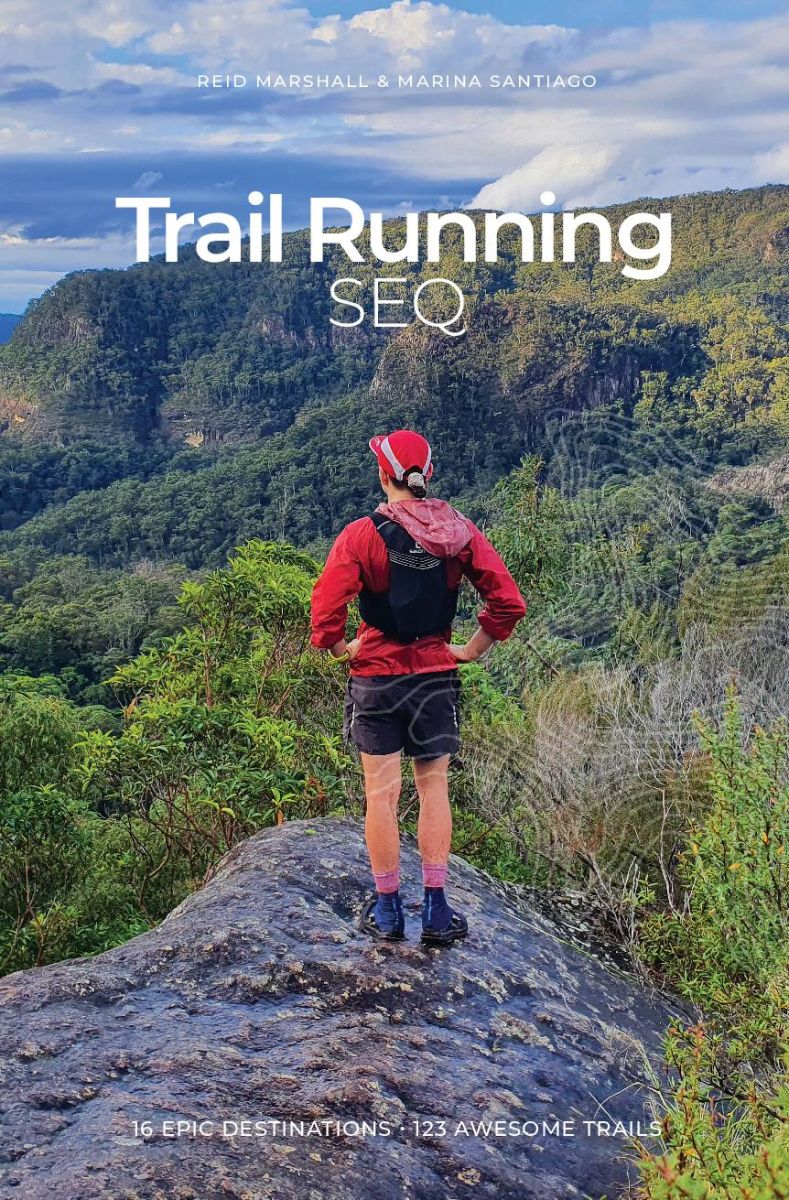 Trail Running SEQ takes readers, runners, and explorers all over South East Queensland on an epic trail running adventure. Tackle the mountainous Scenic Rim Trail, run along the breathtaking coastline from Rainbow Beach to Noosa, encounter Lamington spiny crayfish as you traverse the Border Track, and take a well-deserved dip in the Enoggera Reservoir after a morning run. Use this guide to help plan your journey across South East Queensland, featuring 16 unique trail running destinations and over 1,000km of impressive trails. There are short and wide trails suitable for beginners, wild and technical ultramarathons, and everything in between — this guide has the perfect trail run for everyone.


13. LIGHT MY FIRE GRANDPA'S FIREFORK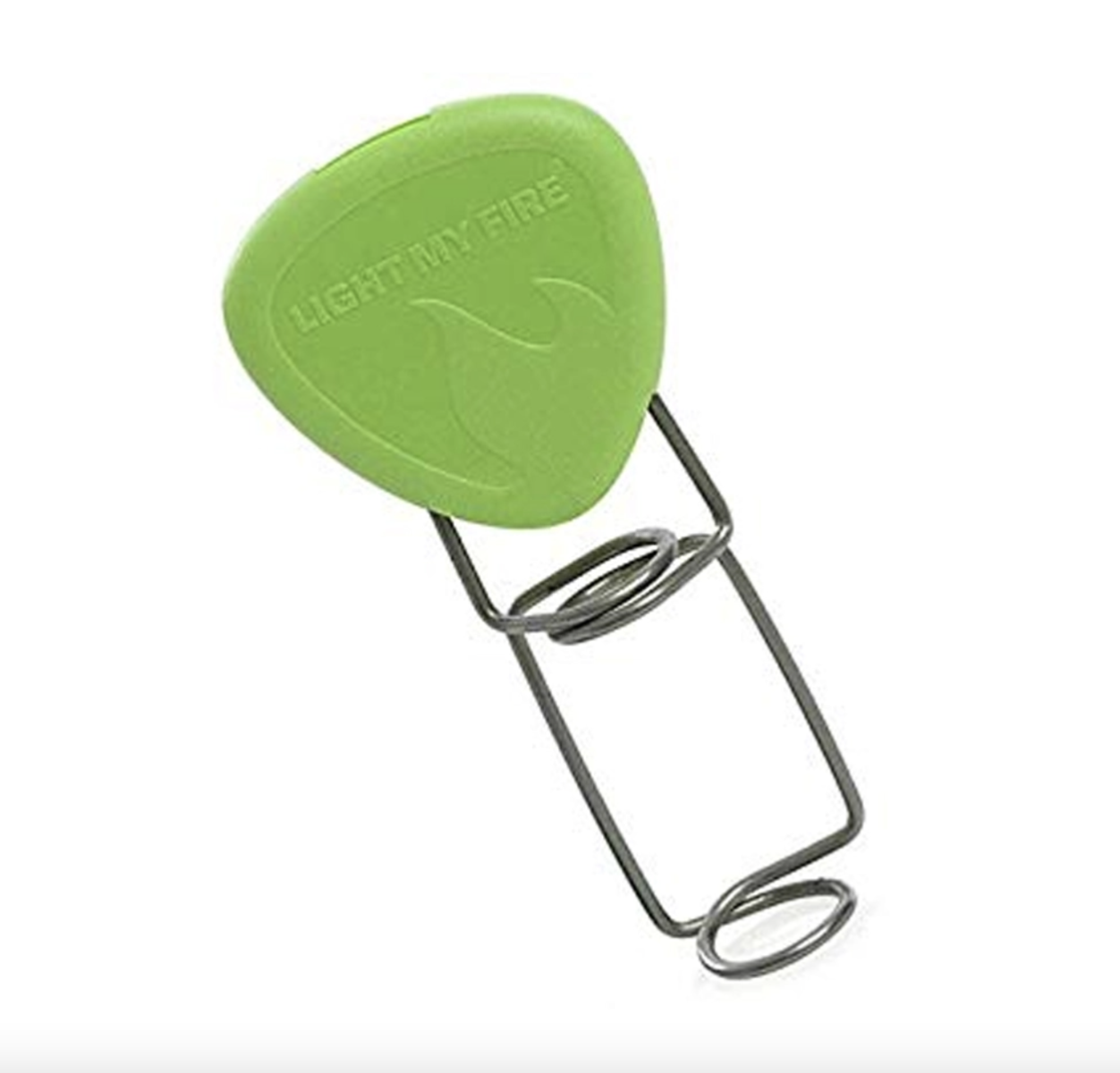 Simple but genius! The Light My Fire Grandpa's FireFork originated from a company friend who was out camping with a grandson. He took a single length of wire and fashioned it into the most versatile holder we've ever seen. The folks at Light My Fire were inspired by the ingenuity of this idea. With it, there's no need to cut fresh branches. Light My Fire's Grandpa's Firefork is made from Bioplastic and a stainless spring steel. The curved points hold everything from marshmallows to hot dogs safely over the fire. Just attach the FireFork to any branch and get cooking.
Specifications
Measurement: 160x115x25 mm
Weight: 0.045 kg
14. SHOOAWAY FLY FAN 4 PACK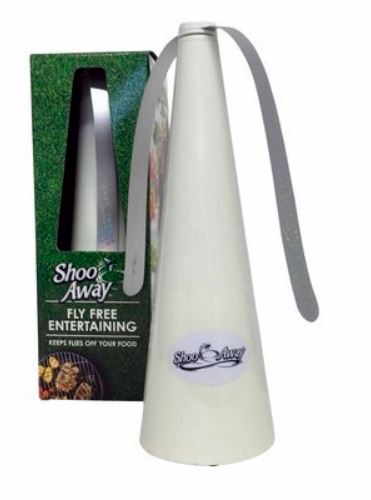 Sick and tired of those nasty, annoying flies trying to eat your food before you? Shooaway uses a unique and patented hologram technology and is a safe, non-toxic and environmentally friendly way to eliminate flies crawling over platters of food. Simply place Shooaway near platters, close to the food and turn it on. The strategically placed soft touch blades will rotate safely and quietly, and are completely safe to touch. Grab a Shooaway Fly Fan 4 Pack for BBQ's, camping trips, outdoor eating areas, catering companies, down at the beach, picnics in the park, crackers and cheese on the deck. It even keeps flies out of your wine glass too.
15. RADIX ULTRA PLANT-BASED MEALS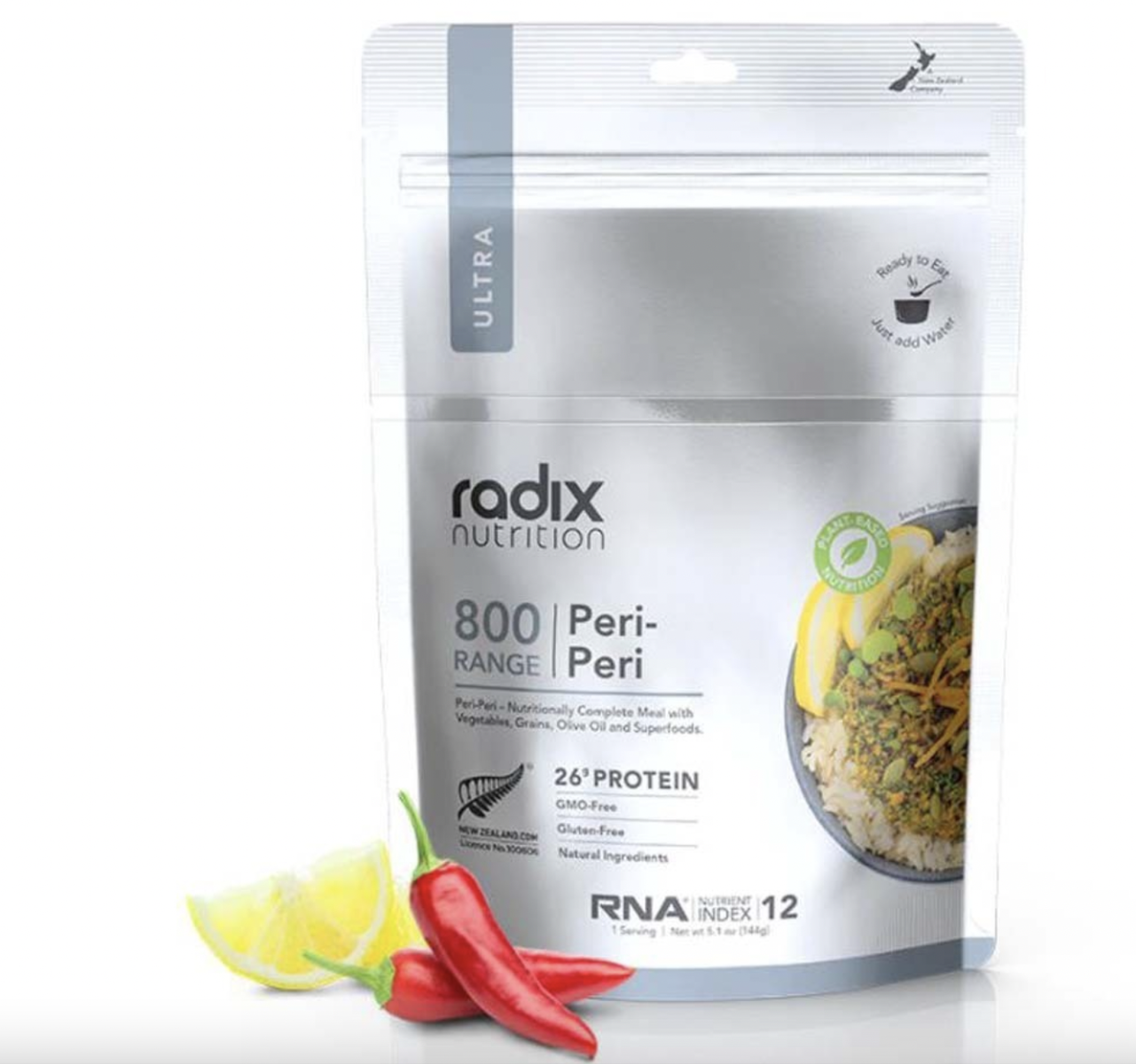 All natural, plant based meals to power up by Radix. Designed for highly active individuals with increased energy demands. Ultra meals provide a balanced profile of protein, carbohydrates, vitamins, and minerals, with higher fatty acid levels to increase the energy density of the meal. The Ultra range is suitable for those undertaking vigorous activities or challenging expeditions. Ultra meals come standard with 800 calories to accommodate greater energy needs. Flavoured with all-natural herbs and spices, with no artificial ingredients. Ready in under 5 minutes, just add hot water, stir, and enjoy!

Specifications
Gluten Free
Soy Free
Plant-Based
Vegetarian
All natural


16. SAHARA DROVER QUEEN FREESTANDING DOME CANVAS SWAG & BAG
Part of the Sahara Platinum 15oz canvas range and the latest innovation in Freestanding Swag design. Super quick to pitch with stability and an option of a spreader bar for freestanding choice. The Sahara Drover Queen is a massive 150cm wide and great ventilation via top to bottom mesh and side to side mesh, and windows at both ends.
The Sahara platinum range features include premium grade 15oz heavy duty polycotton waterproof canvas, alloy spreader bar, tough superfine sandfly and midge proof flymesh, 7cm HDPE foam mattress and cotton cover, 5cm Nylon strapping and buckles, No.10 SBS tough zippers, waterproof PVC sewn in PVC shoe bag, dual end mesh window and PVC floor mats at both ends to name a few.
Comes with Australia wide Sahara 1 year warranty.
Specifications
Colour: Traditional Australian Bush green Bradmill style
Weight: approx 14kg with bag
Capacity: Queen 2 person
Packed size: Approx 1500mm x 350mm
Size: 210cm L x 150cm W (Head height 80cm)


17. BIG AGNES TIGER WALL UL3 SOLUTION DYE 3-PERSON TENT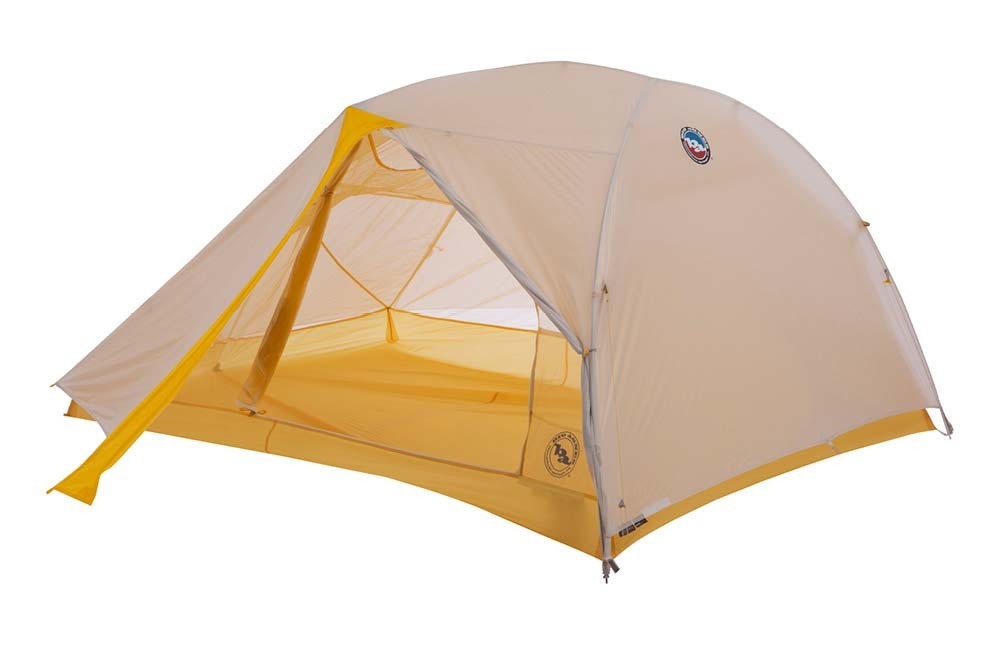 The Tiger Wall is Big Agnes' lightest two door, two vestibule, technical backcountry tents now redesigned using solution-dyed fabric that is highly resistant to UV fade and drastically reduces energy consumption and water use during manufacturing, a process that is better for the environment and improves the quality of the tent fabric. Single pole architecture using DAC Featherlite materials create a simple, yet strong and sturdy structure you can rely on through multi-day trips. The Tiger Wall UL makes tent life easy with weight savings for gram counters in mind for your three-season adventures.

Specifications
Trail Weight: 1.19kg
Packed Weight: 1.33kg
Fast Fly Weight: 936g
Packed Size: 14 x 48cm
Floor Area: 3.5m²
Head Height: 42" / 107cm
Vestibule Area: 8ft²/ 8ft² / 0.7m² / 0.7m²
Footprint Weight: 198g
Number of Seasons: 3
Number of Doors: 2


**The Wild Earth EOFY sale is limited time only and while stock lasts**
Not sure what gear will be best for your next adventure? Chat to our friendly team of Outdoor Gear Specialists in-store or online today and don't forget to share your adventures with us on Instagram by tagging @wildearthaustralia and #mywildearth in your next post.
About the contributor: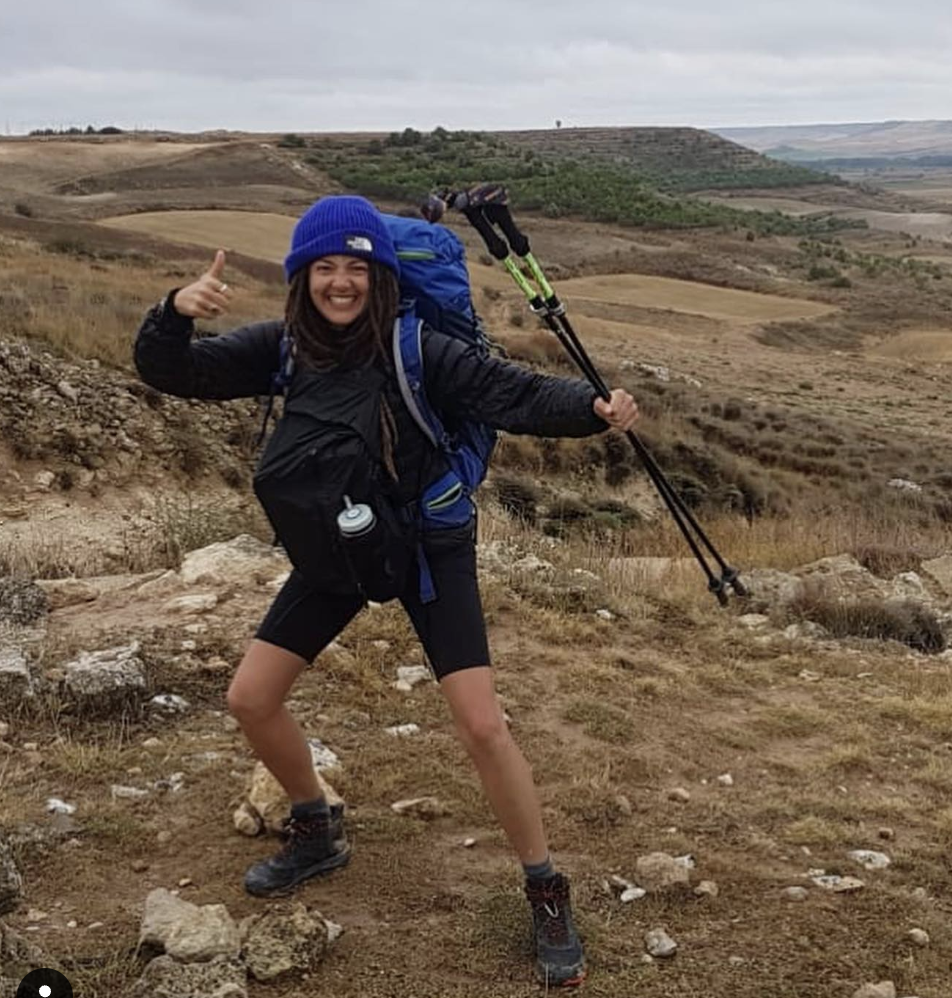 Lauren Clark is the social media manager for Wild Earth. An obsessive gram counter who's always on the hunt for the lightest and most compact gear for hiking and travel. You'll find her overseas in one country or another attempting digital nomad life. When she's not working she's taking in as much culture as she can, eating all of the foods, hiking all of the trails and trying to find people to belay for her. Follow her adventures on Instagram.