Getting off the grid? Whether planning a multi-day expedition or a day trip you should try to prepare as much as possible for any scenario or mishap.
Even though no amount of pre-planning can eliminate risk entirely, we can have redundancies in place for unlikely situations. 'Redundancy' comprises the '10 Essentials', which are items or provisions that are necessities for any outdoors-persons. Let's have a look at what essentials you should always have in your pack before entering the wild.
The 10 Wilderness Essentials for a 'Modern' Outdoors Person
1. Navigation - it is essential to always have the capability to obtain your relative position and navigate through the wilderness. Make sure you pack either a map and compass, GPS device or 'Personal Locator Beacon'.
Our pick: GARMIN INREACH EXPLORER+ GP
2. Lighting - be ready for if you get caught out in the dark. A head torch or lantern is invaluable when your trip extends beyond daylight.
Our pick: BLACK DIAMOND REVOLT HEADLAMP - 300 LUMENS
TIP - Learn basic morse code signals, in an emergency you can use you head torch to communicate/alert other parties.
3. First Aid Kit - By far one of the more critical essential, First Aid or Medical Kits enable you to treat minor injuries or stabilise a patient in-field. You can purchase pre-built Medical Kits or construct your own specifically for your activities and environment.
Our pick: AMK 0.7 ULTRALIGHT & WATERTIGHT MEDICAL KIT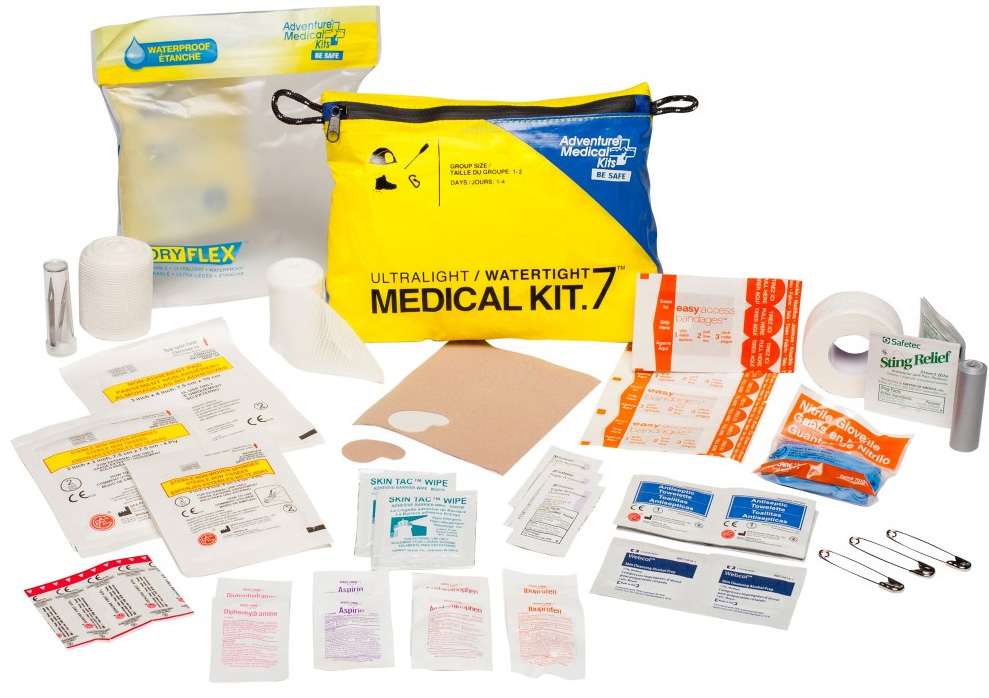 4. Knife - Versatile, dependable and essential, a trusty knife has more uses than can be named. You could choose to bring a standard fixed blade or pack a multitool for more variety and use.
Our pick: LEATHERMAN SIGNAL MULTI-TOOL
5. Fire - Whether for boiling water, cooking food or simply staying warm, every member of a party should have the tools to produce warmth. You could pack a lighter/matches or switch to the dependable 'Flint and Steel'.
Our pick: AMK SOL MAG STRIKER FIRE STARTER
TIP - Assess whether the environment you are entering will have sufficient fuel (tinder) to build a fire if needed.
6. Sun Protection - Often overlooked when preparing for an adventure, excess sun exposure can result in dehydration or sunburn. Ensure you pack sun protection in the form of a hat, sunglasses and sunscreen/zinc.
Our sunscreen pick: KINESYS SPF 50 SUNSCREEN SPRAY - 30ML
TIP - In a snow or alpine environment, UV rays from the sun are amplified off the snow. Ensure you wear polarised sunglasses or goggles to prevent 'snow blindness' from occurring.
7. Shelter - weather and conditions change frequently, be prepared to 'hold tight for the night'. You can do this by packing a light tent, though an 'emergency blanket' is lighter and has greater thermal properties.
Our pick: 360 DEGREES EMERGENCY BLANKETS
TIP - Thermal or Emergency Blankets are great for stabilizing a patient at an accident site - helping to prevent shock and hypothermia.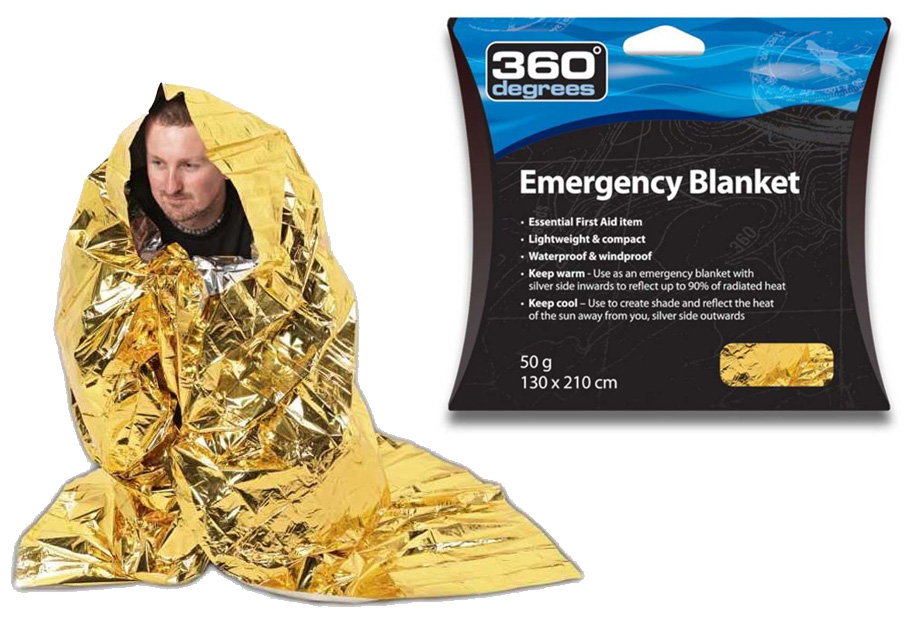 8. Extra Food - be prepared for if your trip extends longer than you think. Pack at least 1-2 days more food than you estimate you will need.
Our pick: CAMPERS PANTRY FREEZE DRIED MEALS
9. Extra Water - A rare and essential commodity, clean drinking water is a must for all. Ensure you have a reservoir (bottle/bladder) that holds more than you estimate you will need, or have the ability to treat water in-field.
Our reservoir pick: OSPREY HYDRAULICS 3L HYDRATION BLADDER
TIPS - Sometimes it helps to have two separate water reservoirs, a larger one for untreated water and another for treated, drinkable water.
10. Extra Layers - A simple, lightweight shell or insulated jacket can be the difference between expedition success or failure. Be prepared for extreme conditions, whether that is bitter cold or soaking downpour, have your additional layers easily accessible.
Our jacket pick: ARC'TERYX CERIUM LT INSULATED JACKET (WOMENS) / ARC'TERYX CERIUM LT INSULATED JACKET (MENS)
TIPS - Knowing when to strip layers is just as important as when to put them back on. Avoid sweating in alpine environments as this moisture will greatly reduce your clothing thermal properties - vent, vent, vent!
So, whether you're planning an epic wilderness trek, a short term survival adventure, or just holing up for a few days to ride out the storm, our Top 10 Wilderness Essentials is your go-to list of the items you should never leave home without. So next time you're thinking of heading off-grid make sure you stock up before you go and be prepared for anything!