Picture this, it's Friday, and the fresh smell of a morning out in the sticks is so close you feel it from your office cubicle.

It's time to start daydreaming and planning your weekend camping ritual.
We know work can take up the majority of our time, but there's nothing wrong with being a weekend warrior when it comes to the great outdoors. If you're out there every weekend, that's almost a third of the year spent in the bush, that's a lot of time! A weekend camping can reset your mind for the next week, as well as starting a Monday morning refreshed and de-stressed! So, the next Saturday spent perched up by the fire will come round even quicker!
Here's our essential gear list for the weekend warriors, the Saturday seekers, and the two-day travellers, first-time campers or seasoned nomads - We've broken this list up into 3 main categories to ensure nothing is missed - Essentials, Comfort and Entertainment.
Let's get into it!
1. Essentials
Shelter
Getting things started with the big items, the items that you wouldn't be able to call it camping without. To kick things off you'll want to consider what style of shelter you're living it up in. Tent, hammock, swag? How many campers are with you - Is it a solo mission or is the whole tribe squeezing into a 5 person tent? For most, the tent is the staple of a weekend outdoor getaway. If this is the one for you, set your eyes on the Nemo Aurora 2 Person Tent. Featuring vibrant colour, angular patterning reminiscent of mountainscapes, and a competitive price, the new Aurora screams fun and livability. Steep side walls provide for massive interior volume, while two doors and two vestibules allow for plenty of room for spreading out and storing gear. This versatile and inviting home for adventure features high-quality materials and is ideal for car camping, but light enough for backpacking. The included footprint, Light Pockets, duffel storage bag, and gear pockets complete the package.
If the whole family is along for the ride, then you might be after something with a little more ground space. The Oztrail Tasman 4V Dome Tent can fit 4 adults, Which means Mum, Dad and the litter of little campers could snuggle up inside. The Tasman 4V dome tent is a quick to set up and pack down option for those seeking a no-fuss tent option, or something to keep on hand for those last-minute getaways.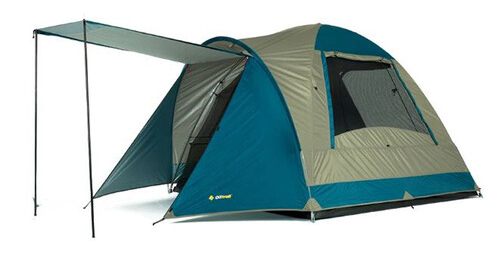 If the tent isn't for you and you're looking to spice up your camping comforts, it could be time to take a hammock for a test drive. Hammocks are becoming increasingly popular in the department of sleeping under the stars, their quick and easy 'anywhere' setup, as well as their mobility and lightweight has made them perfect for campers on the move or backpackers. The Hennessy Hammocks Explorer Deluxe Zip is one of our top picks for hammock goers. It's a foot longer than the Expedition ZIP and was designed for anyone up to 300 lbs. (136 kg) and 7' (213 cm) tall. It has a patented asymmetrical shape and structural ridge line to ensure exceptional comfort and a perfect set-up every time. It also has the same high-performance materials, proportions and protection as the smaller Expedition ZIP. If you are really close to 6 feet (183 cm) tall and you want the luxury of extra space, this would be a good choice. It comes with a cover tarp so the weather will not affect your experience. This option really gives you a 'deep in the bush' feel with the stealthy color and ability to be up close in the flora. Two trees and you're on your way.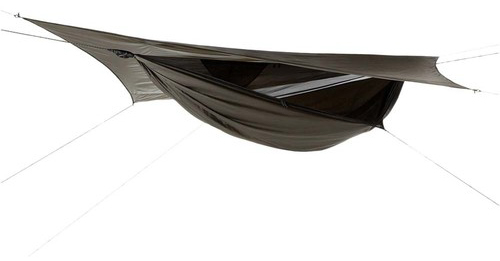 For more information on our favourite Hammocks, Take a read through our latest blog, 5 Hammocks for Every Occasion and pick your favourite!
Fire
Next up we have arguably the best part of camping, fire. What's camping without setting up for the evening around a crackling fire, roasting marshmallows and taking the odd break from the heat to peer up through the canopy at the stars, framed with a gentle glow on the underside of the leaves above you. It's the peace and quiet that comes from camping, it's not the same without it… so here's some equipment to help your campfire make its mark.
Get that fire started the old fashioned way, there's no better feeling of accomplishment than watching a spark kindling roar up in a heat of success. Chase that feeling for yourself, or teach the little campers some must-know survival skills about warmth and light - And how to get it! Forget wet matches. Leave empty lighters behind. The Wolf and Grizzly Fire Set's knife steel striker generates 5400°F sparks to get your fire going with ease. Wolf and Grizzly engineered it to last 20,000 strikes, making the Fire Set more sustainable than matches or lighters. The stackable design nests the striker and ferrocerium rod for safety and portability. No Puny Strikers. Just Big Sparks. The ferro rod's large surface area makes striking easy. A larger surface area means a bigger strike-zone, allowing you to create strong sparks every time. Because the striker is made of knife steel, you can sharpen it like you would any knife or multi-tool blade. A sharp striker means cleaner sparks and a longer lasting ferro rod.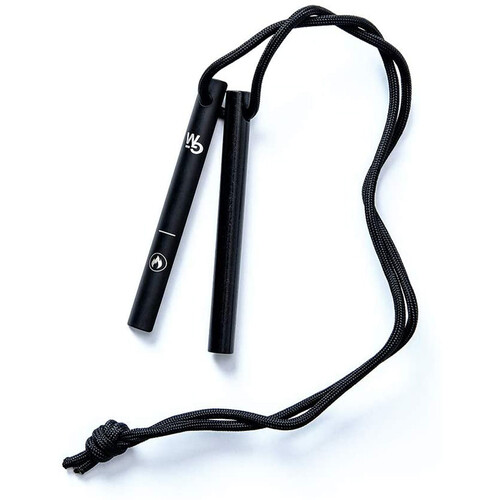 Keeping things in the realm of getting started, the S.O.L. Fire Lite Kit will get your fire roaring and leave you feeling accomplished. This fire-starting kit will help to start your campfire for s'mores or when survival is most important. Weighing at only 0.2 ounces, the kit is compact for travel and still contains all the essentials you need to start up to 20 fires in any weather conditions. The DryFlex bag will keep the contents in a portable case and protect them from the elements. 20 pieces of waterproof and windproof Tinder Quik will burn up to 3 minutes each, to help get your fire going. Tinder Quik even works when wet, to keep you warm no matter the weather. The survival kit also includes the S.O.L. Fire Lite Sparker. It's a one-handed fire sparker able to produce a shower of sparks with one flick. It can produce up to 5,000 sparks for long-lasting use. It'll spark in any altitude and weather condition for a reliable campfire starter.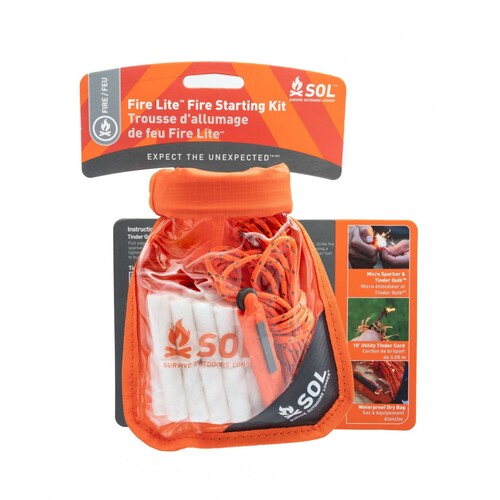 Safety
Staying safe should be at the front of your mind in our eyes. When being out in the sticks, whether that be your local weekend campsite, or deep in our country's beautiful national parks, unpredictable environments can create hazardous circumstances, it's important to be prepared and equipped for any possibility of danger.
For the weekend warriors, a safety kit should cover the majority of potential hazards of the weekend campground, but it's important to research any area before arrival and prepare for dangers. We'd recommend 2 main items for the two-day traveler, and 2 items to keep in the pack or tucked into your car's glove compartment. A snake bite bandage, and a survival kit.
The AMK Ultralight & Watertight Survival Kit was designed as a bare-minimum ultra lightweight kit for two people ... weighs just 237g, yet still contains the most essential first aid supplies. A great kit if you are a multi-sport enthusiast looking for a universal lightweight kit. Assembled and made in the USA, AMK's Medical Kits products are field-tested and approved by the top adventure racers, mountaineers, guides and outdoor athletes in the world and are. AMK is one of the most awarded sports medical kits companies in the market.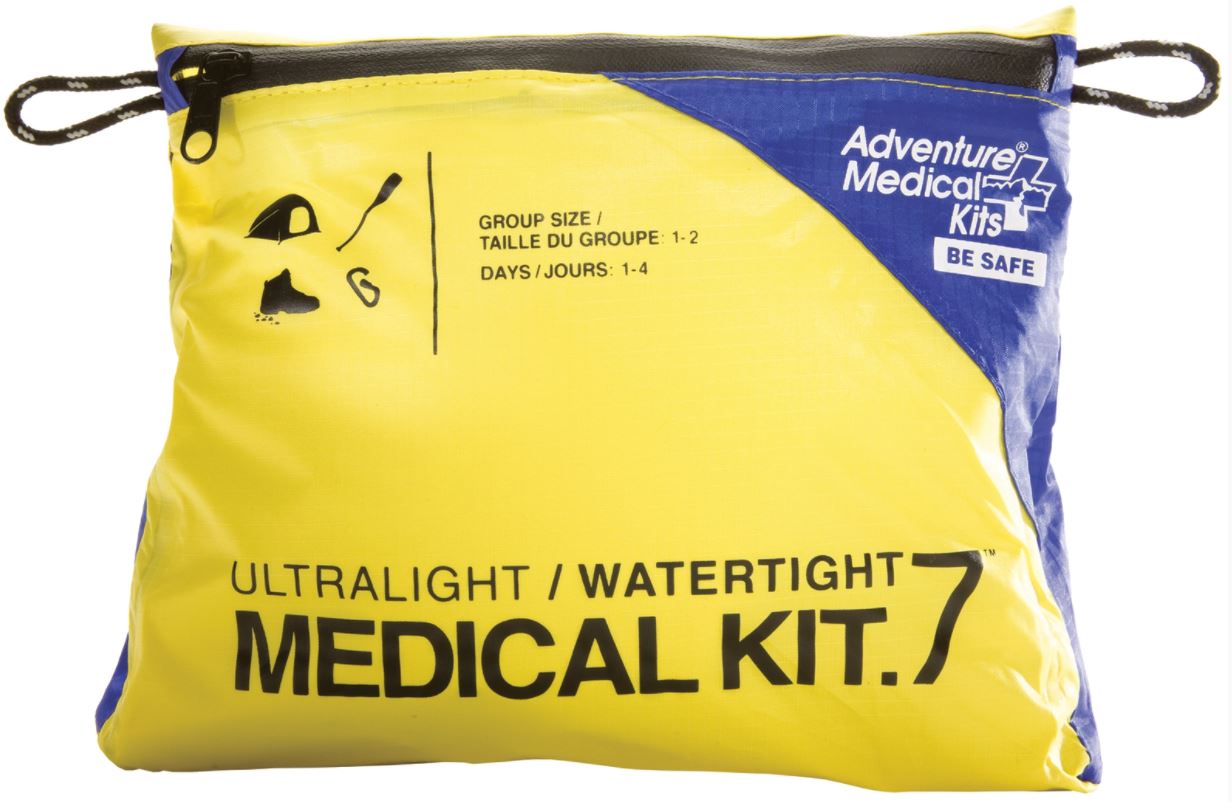 For those who take their weekend getaway a bit more aggressively, maybe your two-day adventure is an overnight hike deep into rougher terrain, deeper out of the safeties of civilization, then perhaps a more extensive survival kit can keep you safe. The Kea Kit Ultimate Outdoor Survival System is a watertight, durable and extensive survival kit that covers the main pillars of survival - Water, Medical, Tools & Fire and Shelter. This leather pouch encompasses everything you need to be prepared for any dangerous circumstance while out bush. Its compact and organized construction gives it quick and easy access, so you can camp with confidence knowing you've taken the initiative to be as safe as possible.



2. Comfort
Camping Chairs
Comfort is a controversial topic when it comes to camping and at times, the reason people disregard the idea of camping at all. Sure, there are times when the old downhill slope in the tent, or the small rock under the tarp that always finds your ribs when you're trying to sleep, can add a little spice to the comfort of camping. But if the small things are thought about, your camping could become overall more comfortable (and ultimately more enjoyable) as slouching down on the couch for a movie night. So, what's one item to start cosying your campground? The camping chair.
At Wild Earth, we have an extensive range of camping chairs, and any would do better than the spare log from the fire pile that you've told yourself was comfortable on multiple occasions. If we had to recommend one, it would be the Dachre Firefly. The latest chair model in the range, the Firefly is a premium compact director's style chair, making it great for 4x4 touring. Additional padding on the back, carry handle, folding side table with cup holder and side storage pockets, are just some of the features. The Firefly comes with a convenient carry bag and a 150kg static weight rating.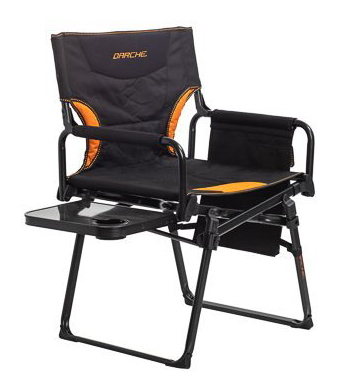 If you're not too fussed about the table extension and want to take comfort even further, you can't go past the Klymit Timberline. The Timberline features a high back with a headrest and a seat engineered to comfortably cradle and support your body. The chair is lightweight and durable with vented mesh panels for breathability. Sit back and relax with a low to the ground seat position perfect for chilling by the fire. The Timberline™ is easy-to-use and folds down small for travel and storage.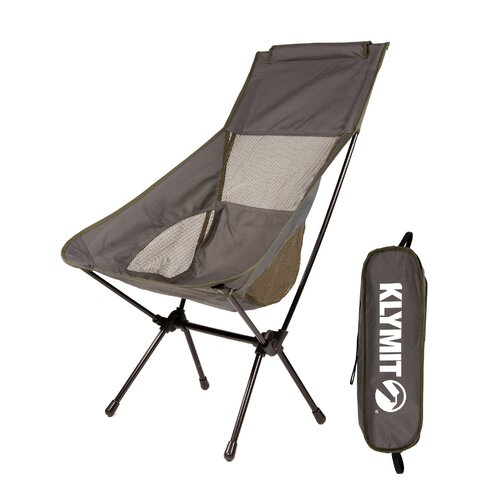 Mattresses
The make or break of comfort while camping, mattresses can ensure a good night's sleep, which can ultimately lead to a well-rested, more enjoyable experience out in the wilderness. There are many options for mattresses, coming in all different shapes and sizes, for all different environments. But here are a couple of our top picks for mattresses to keep the weekend warrior comfortable during their Saturday under the stars.
The Sea to Summit Ether Light XT is one of the brand's lightest and thickest full-size Air Sprung Cell Mat with insulation for all-season comfort. They set out to design a mat that was better than what was already available, ultimately going back to why they carry a sleeping mat into the wild in the first place - to give us a better night's sleep. The R-Value of 3.2 is designed for warmer-weather use, while the Exkin Platinum insulation reflects your radiant heat back to you. Thermolite insulation prevents convective heat loss. At 4 inches thick, the Ether Light XT Air Sprung Cells provide a plush sleeping experience while the lighter, quieter and durable 30D / 40D face fabric with Sea to Summit's liquid-extruded lamination makes the mattress quiet and extremely reliable. A great choice for anyone hoping to wake up in the wild after a full night's rest.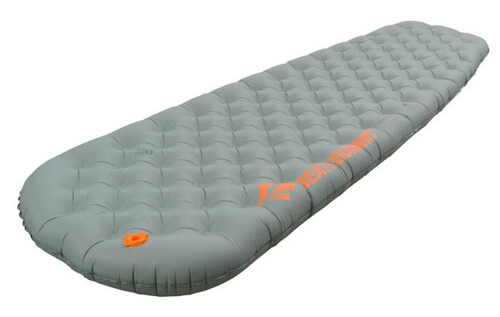 If your weekend is spent trekking it out on the trails with minimum carry, a mattress better suited to your activity would be needed. Something lightweight and mobile, small packing yet comfortable. The Thermarest Z-lite SOL 3 Season Mat is a compact, closed-cell mattress that is warmer than ever. A new, aluminized surface reflects heat, increasing overall warmth by nearly 20%. The proprietary foams are softer on top for extra comfort and denser on the bottom for extra durability. Wherever you're headed, the Z Lite Sol mattress is the right choice for ultralight, warmth, durability and comfort.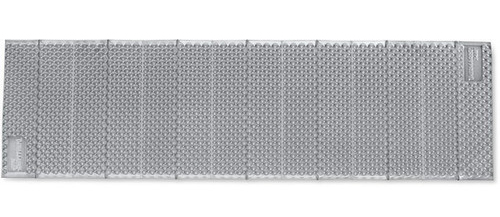 Sleeping bags
To accompany your mattress, the appropriate, comfortable sleeping bag will ensure you're fully equipped for a cosy night. Sleeping bags come in a large array of types and designs, it's important to consider your upcoming adventures before purchasing a new one. You'll want to know its temperature, its weight, its size, and ask yourself the question - is it going to suit my style of camping? If you're a beginner, our in-store experts can help you out and set you up with the perfect comfort companion for your next trek.
For the weekend warrior, you can't go past the Sea to Summit Trek Series. The bags hold traditional comfort and value, with an anything but traditional design approach. The Trek Series sleeping bags are what we grab for globe-trotting adventures on a budget.
Vertical baffles over the chest section ensure the down insulation cannot migrate or shift to the outside of the bag during sleep, creating cold spots. A side block baffle construction maintains the 60/40 fill ratio, keeping more down on the top of the bag for maximum insulation. The Trek 2 and Trek 3 are perfect for the upcoming winter season. Lightweight fabrics reduce weight and packed bulk while the two-way #5 YKK full length side zip and separate foot zip, allows the bag to open out completely and double as a quilt. The foot zip is perfect for extra ventilation or to provide freedom of movement for your feet. Use it as a blanket or a burrito and enjoy a well earned good night's sleep.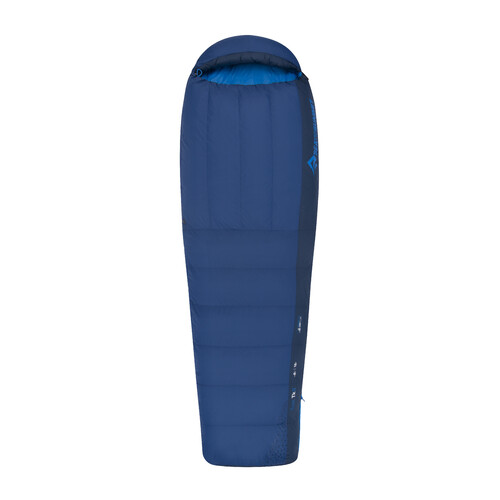 3. Entertainment
For the final category on a weekend warriors camping list, we've included what we think are the items to have the most fun with. They may not be as important or essential, but they can certainly add a nice level of entertainment for you (or the kids) to your camping getaway.
Slackline
Slacklining is becoming more and more popular among outdoors enthusiasts. Portable, simple, and easy to set up anywhere, it can be the perfect activity to test one's balance and concentration. For those wanting to become an experienced slackliner, what a great way to practice your skills and train, all while hanging out around the campsite.
The Gibbon Surfer Line comes with a 25m length and dynamic webbing. The Surferline Treeware is the answer for all trick- or water-liners. The Surferline has a robust long-lever ratchet and thanks to the free Slack App reaching the next level in slacklining has never been as easy! Including treewear tree trunk protection for environmental sustainability.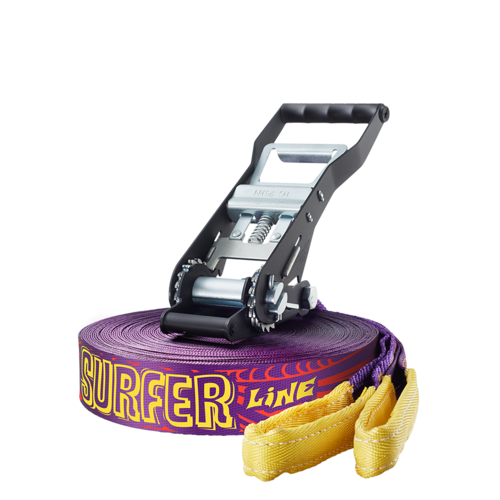 Kayak
Take to the water this weekend with a kayak or water raft. With Winter approaching, some of your lakeside camping spots might start to get a little cold, so unless you're ready to brave cold water swimming might not be an option for a few months. That doesn't mean you still can't enjoy the water!

The Sea Eagle SE370 2 Person Kayak is an inflatable water raft that you and a buddy can enjoy throughout these colder months. Easily fitting two adults, this affordable inflatable Sport Kayak is as lightweight and portable as it gets, yet still remarkably stable and durable. It weighs just 14.5kg and packs down small enough to fit in the smallest car trunk. Don't let the light weight fool you. It's a rugged kayak rated to hold 3 people or 295kg. However, it's best-suited space wise to accommodate two people.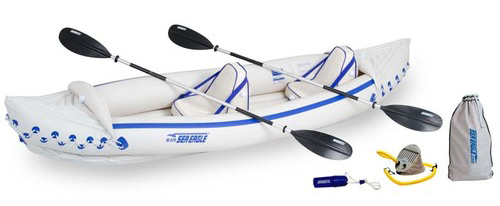 For those looking to take paddling further, the Advanced Elements's AdvancedFrame Expedition Elite Kayak is the natural evolution of inflatable kayaks. A hybrid of a folding frame kayak and an inflatable, the Expedition incorporates proven aluminium rib-frame technology in the bow and stern, and Drop-stitch technology in the floor, to provide paddling performance that rivals that of a hard-shell kayak. Working together to deliver optimal paddling performance, the aluminium ribs form a shape that cuts through the water while the Drop-stitch floor provides unparalleled rigidity in an inflatable and creates hull chine. At 13' long, with plenty of storage space, the Expedition Elite is the perfect kayak for any adventure!
Bike Racks
If the cold water is a no go even with the safety of a water raft, take to the trails by bringing along the bikes for you and the kids to explore the local spot more efficiently than before.
The Buzzrack Eazzy 3 is a really well designed, well engineered piece of kit. Smart, sophisticated and very good value for money. The Eazzy 3 is very easy to fold, which makes for easy lifting, easy carrying, easy fitting, and easy storage in the car boot when you are out for a ride. The rack folds to store in the car too, this is really useful as damage to tow bar carriers in car parks from other vehicles can be an issue. A tow bar carrier will almost certainly make your car much too long for a standard car parking space. Grab one today and get peddling!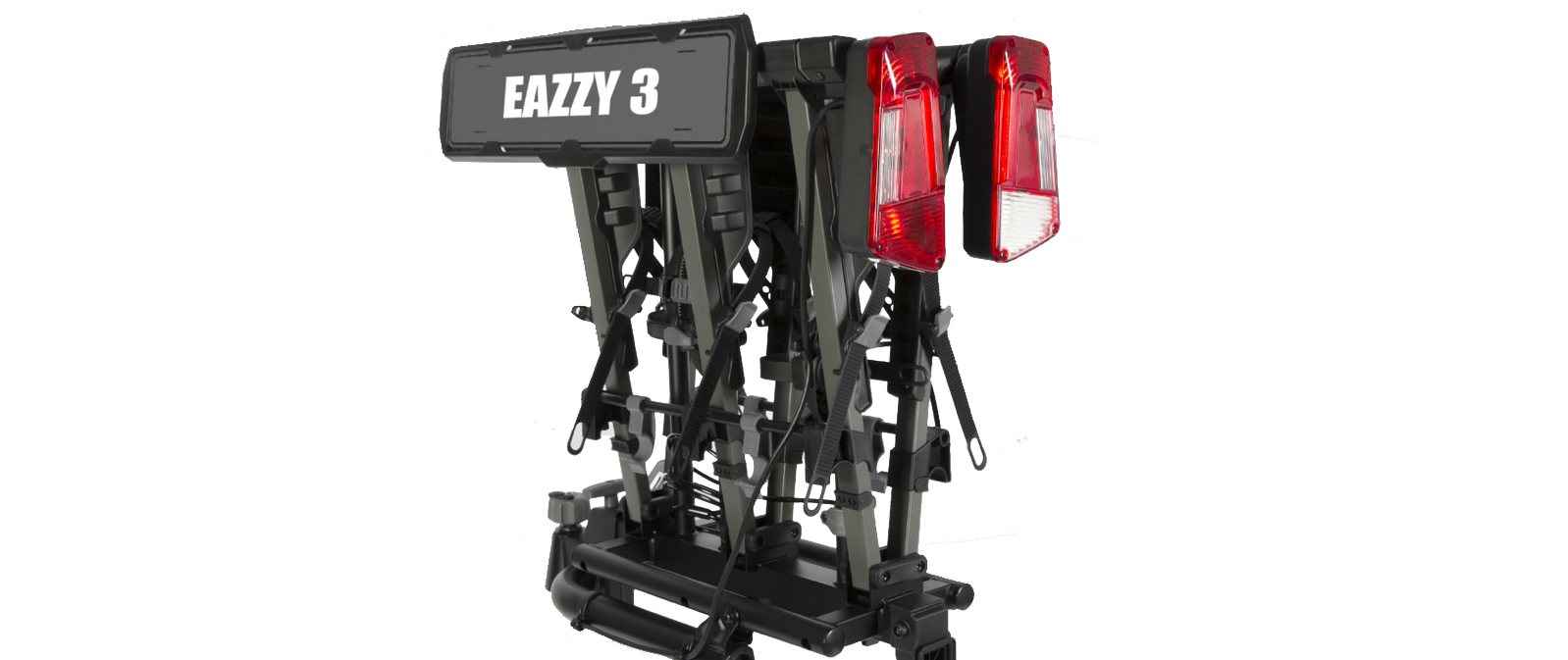 Hopefully, these essentials have upgraded your setup for the weekend getaway in the trees. Sometimes all it takes is two days away from the hustle and bustle of a workweek. So, here's to the weekend warriors and two-day travellers, keep getting out there whenever you can, the days really do add up!

If you have any questions about the gear listed today, or any other products you might have seen, you can shoot us a message online or come into one of our stores to chat with our experts. Happy camping and we'll see you this weekend!
Not sure what gear you need for your next adventure? Chat to our friendly team of Outdoor Gear Specialists in-store or online today and don't forget to share your adventures with us on Instagram by tagging @wildearthaustralia and #mywildearth in your next post.