If you're an avid Aussie adventurer like me, I bet you've encountered the odd leech or two while on the trails.

While these slimy, blood-suckers can be almost impossible to avoid in certain areas, there are ways to minimise your chances of becoming a blood donor. Read on for tips on how to deal with leeches, and more importantly, how to remove them when they get those tiny chompers into you (without lugging around a carton of salt like some Salem witch hunter).
Leeches are found in wet, damp environments like swamps, creeks, rivers, lakes and even moist soil. Before heading out on your next adventure, make sure you wear protective clothing such as long pants tucked into boots or high socks that cover your ankles if you want to minimise a run-in with them. Applying insect repellent (especially those containing DEET) can help keep leeches away from your skin. I spray Bushmans on my bare skin before I head out as well as giving my socks a bit of a spritz.
If you do find a leech attached to your skin, stay calm and try not to panic; it won't hurt you if it's removed properly!
How to Safely Remove A Leech
If one does manage to get onto you then don't panic! There are a few easy ways to remove them without causing harm.
1. Break the suction
This is by far my favourite method for removing a leech and should be your go-to option. Simply grab something sharp like a Leatherman multi-tool, Gerber key chain (or even a bank card, a sharp stone or stick) and use this to break the suction of the leech where it meets your skin. Push the tool next to where it's biting down and then flick it off. This will prevent the leech's mouthparts from breaking off inside your skin which could cause infection or irritation.
2. Hot Heat
Another option is using heat, like the flame of a lighter or using this Optimus Sparky Lighter which will also cause them to let go of their bite immediately.
3. Salt or Vinegar
Personally, I'm not a fan but the most common method (according to the internet) is using salt or vinegar which will usually cause the leech to detach itself after a few minutes but seriously who's carrying this on the trails with them!?
Once you've removed our little leech friends, it's important to wipe the area with an antiseptic wipe to minimise the chance of infection from dirt getting in, I also do this again once I get home too, so make sure you're carrying a first aid kit with you. My go-to choice for a day hike is the AMK ultralight first aid kit!
Dealing with leeches doesn't have to be a scary experience - it just takes some preparation! By wearing the right clothing, using insect repellent, and keeping on the move you can minimise your chances of getting bitten. Knowing how to remove leeches quickly if they do latch onto you (or others) helps minimise the fear (it certainly did in my case!).
One more thing; after your hike, make sure to shake out your shoes before putting them back on and check your clothing and backpack for any potential hitchhikers who want to head home with you!
Not sure what gear will be best for your next adventure? Chat to our friendly team of Outdoor Gear Specialists in-store or online today and don't forget to share your adventures with us on Instagram by tagging @wildearthaustralia and #mywildearth in your next post.
About the contributor: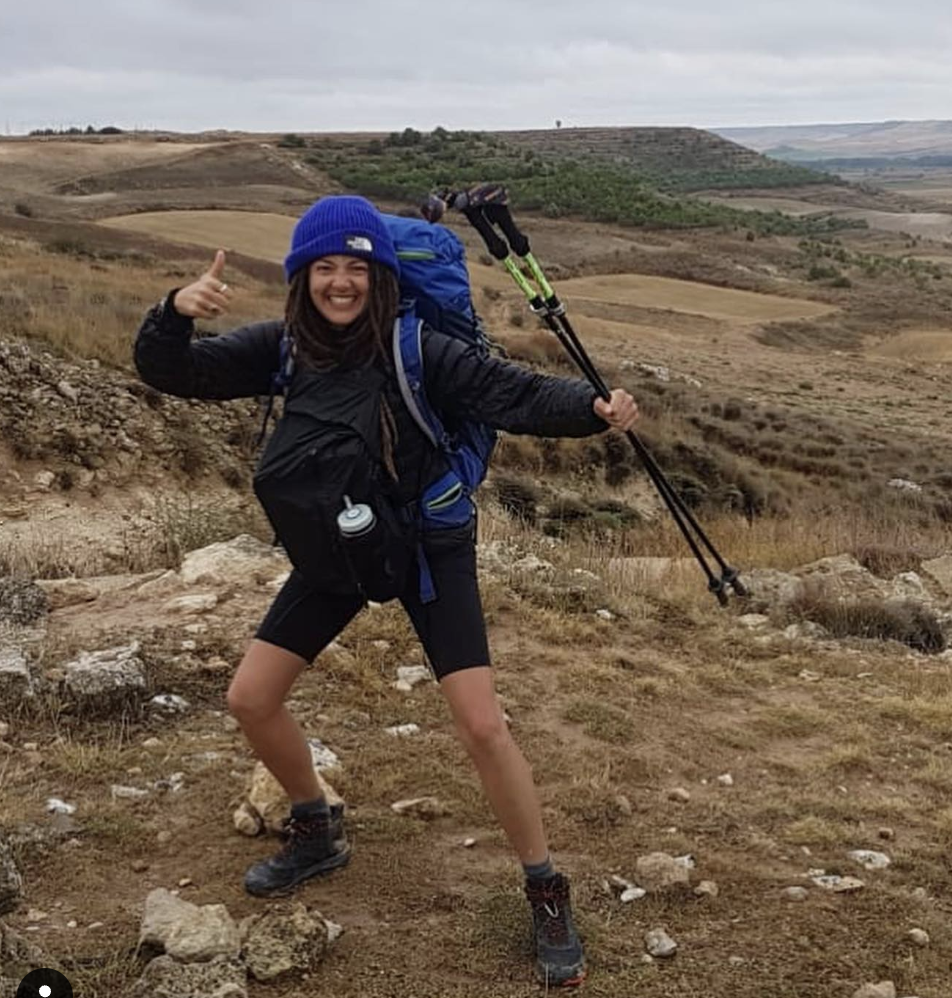 Lauren Clark is the social media manager for Wild Earth. An obsessive gram counter who's always on the hunt for the lightest and most compact gear for hiking and travel. You'll find her overseas in one country or another attempting digital nomad life. When she's not working she's taking in as much culture as she can, eating all of the foods, hiking all of the trails and trying to find people to belay for her. Follow her adventures on Instagram.