The Three Capes Track in Tasmania is only 4 days but it packs a punch.

Whether it is your first or fifteenth multi-day hike, you are guaranteed to love it. With a stunning variety of landscapes from dramatic cliff faces to lush rainforests to sandy beaches, there is so much to take in during the 48km journey. Have I convinced you yet? Check out my gear essentials to complete the Three Capes Track and my first-hand tips below!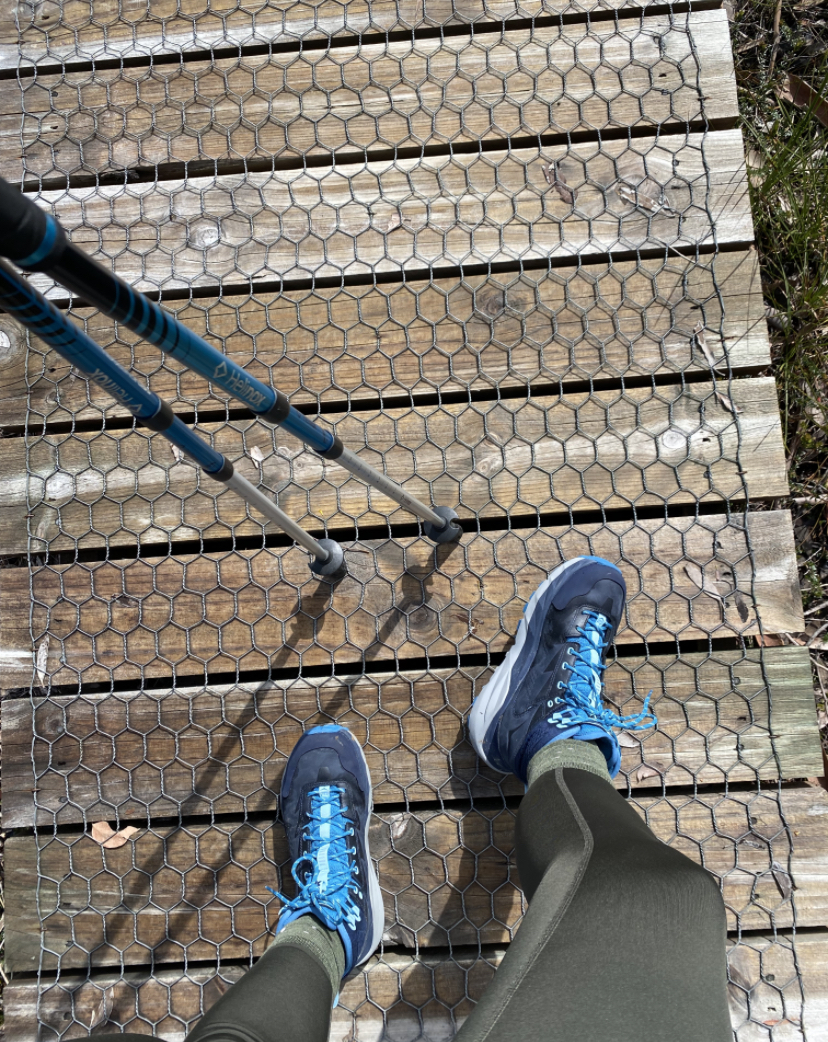 Have you heard the saying 'Happy feet, happy hike'? It doesn't take an expert hiker to understand the importance of comfortable, sturdy and supportive footwear when out on the trail. With the lightweight feel of a trail runner, but all of the support, grip and protection of a hiking boot, my Hoka Hiking Boots were incredible. Now, normally I am one to be clumsy, falling all over the place and often taking a few tough tumbles on multi-day hikes but not when I was locked in securely with the Hokas. While covering varying terrain of sand, slippery mud, wet rocks and tree roots, these conditions were no match for the Hokas. Over the entire 4 days, I did not have to think about my shoes and isn't that what you really want?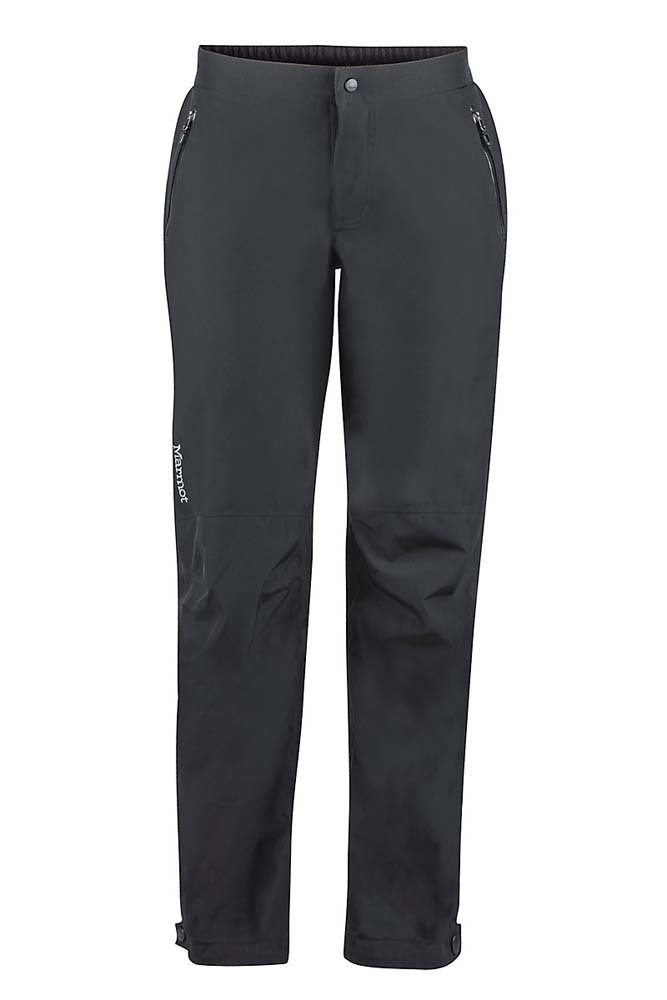 Waterproof pants were the product I never knew I needed but now definitely cannot live without. I opted for the Marmot Minimalist Waterproof Pants featuring Gore-Tex Paclite Technology, the Marmot Minimalist Waterproof Pants were the perfect addition to pop over my pants or leggings and offered ultimate protection against the elements. During the hike, we were confronted with relentless rain and blustery winds and these pants were my ultimate hiking companion. Did I also mention they are made from 100% recycled fabric and are PFC-free? Even better!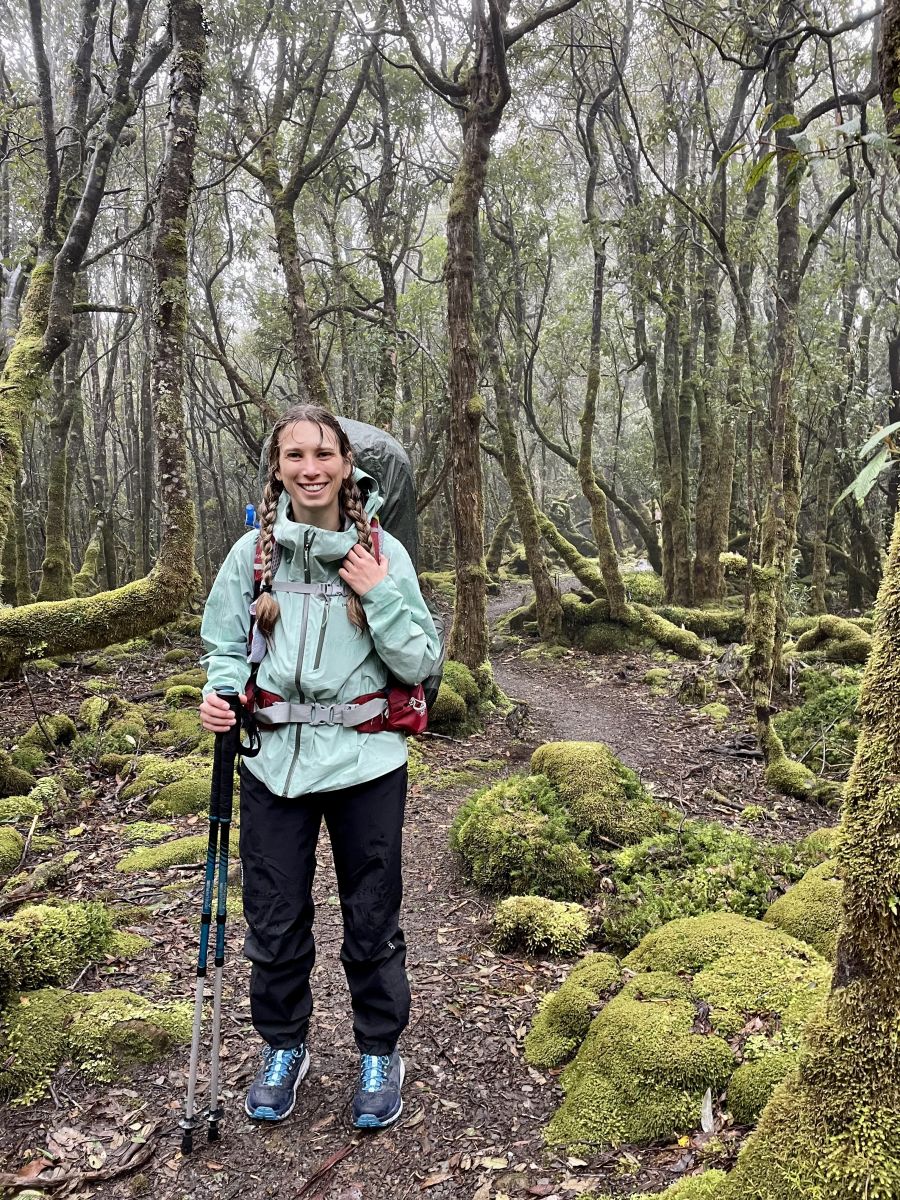 Another gear item that is a must on my essential list is a waterproof jacket and the Patagonia Calcite Waterproof Jacket was my pick. The weather can be unpredictable, particularly in Tassie, and this jacket was the key to turning what could have been a miserable time into an incredible hike. With a 100% recycled face fabric construction and Gore-tex Paclite Plus technology, this jacket was able to keep me dry no matter what weather conditions we faced.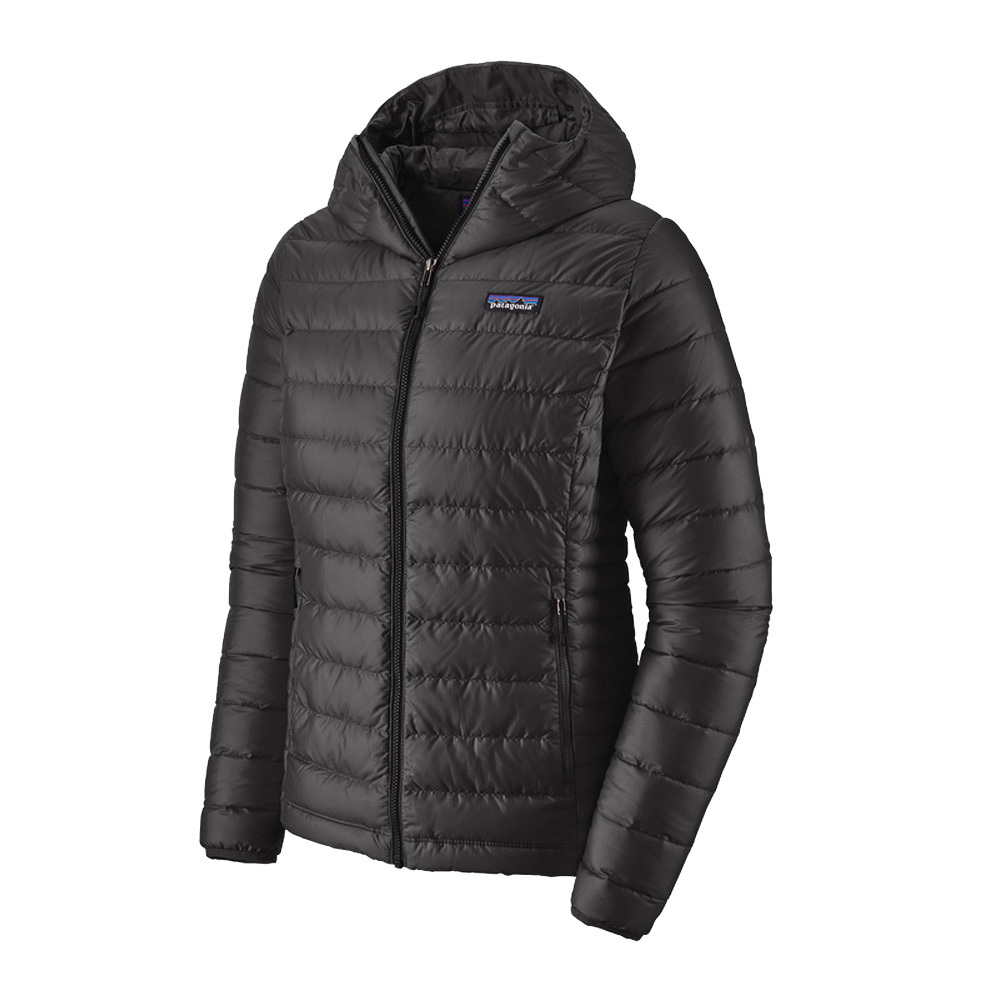 Looking for warmth but don't want extra bulk in your pack? A down jacket is a must-have for any outdoor expedition. For my trip, I took the Patagonia Down Sweater Insulated Hoody. Featuring an 800-fill ethically-sourced goose down and a windproof 100% recycled polyester ripstop shell, it is the perfect jacket to wear on those colder mornings or when you head into camp and settle in for the night. With that ever-changing Tassie weather, it is important to bring warm layers with you, even in summer. The Patagonia Down Sweater Hoody packs down to its own internal zipped pocket so it will fit easily in your pack without taking up valuable space.

When heading out on a multi-day trek, it is important to be prepared for a hiker's worst nightmare - blisters. Say hello to Blister Wool. Made from 100% pure Australian-grown wool, it wicks away moisture and provides relief against pressure points and the natural lanolin reduces friction. Pop this in your socks on any blister-prone spots on your feet and toes and the Blister Wool will mold to your foot and lock in place for a fuss-free and comfortable hike.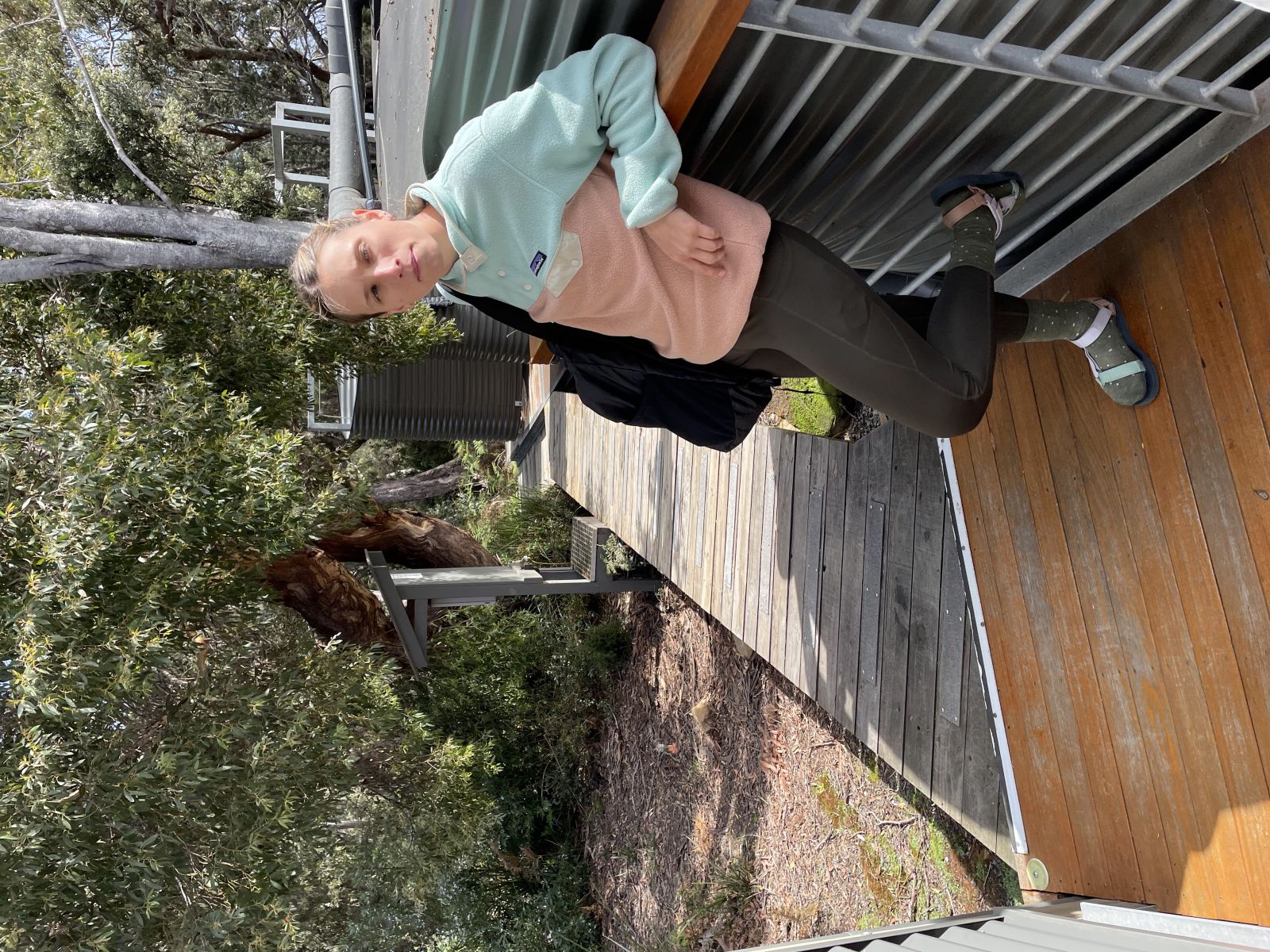 After a long day of hiking, nothing feels better than taking off your hiking boots and slipping into some comfy shoes. My go-to camp sandals are the Teva Original Universal Sandals and these are the perfect camp shoe. The multi-strap system locks your feet in but allows your toes to spread out and have the much-needed freedom after a day's hiking. If it is a chilly night, no worries! Embrace the iconic Australian winter combo, socks and sandals, if you need a bit of extra warmth while cooking up dinner or walking around camp.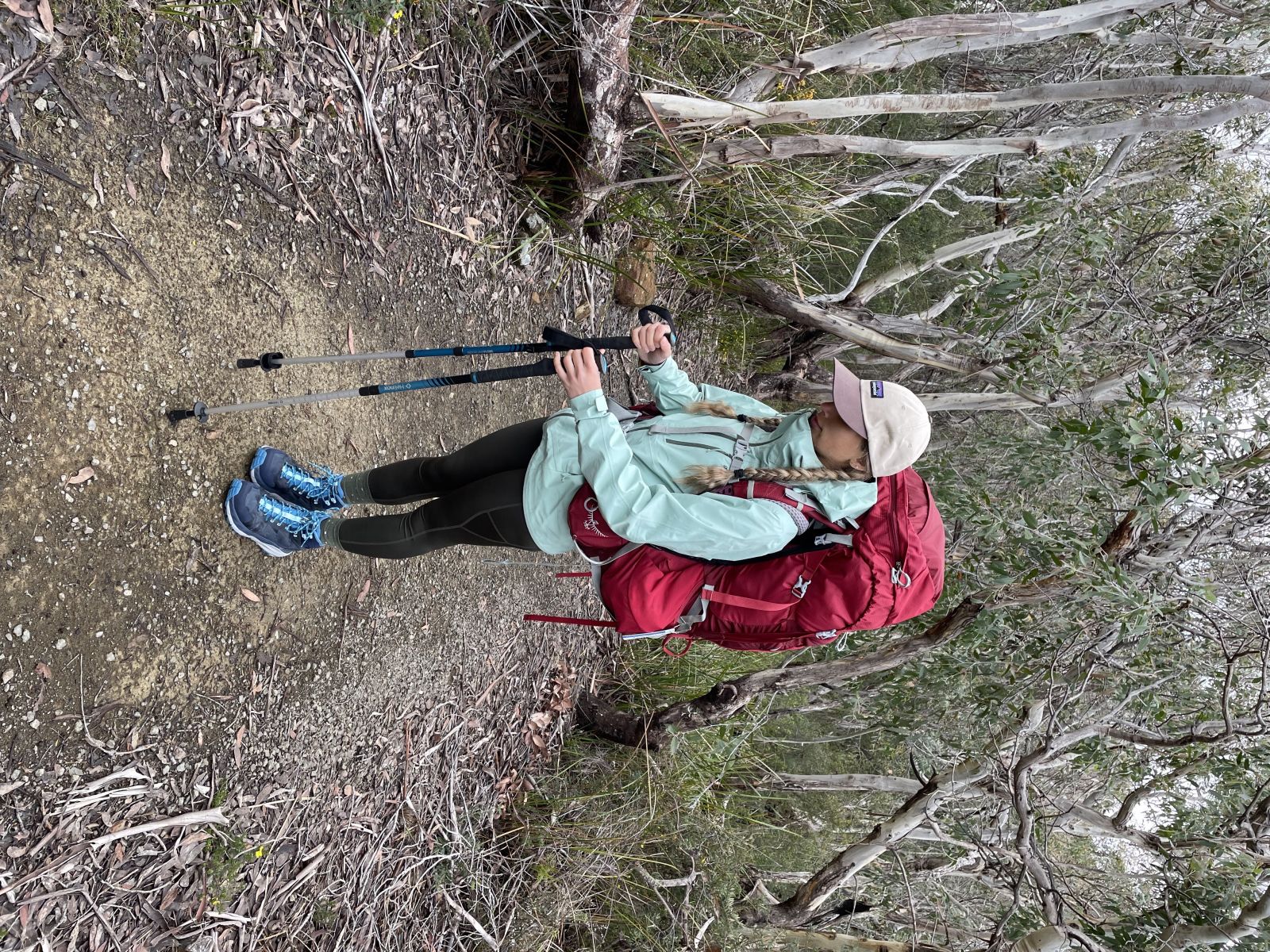 A comfortable hiking pack is a must for any multi-day hike. There is nothing worse than having to fuss around with your pack and having a sore back for days on end. For my trek, I used the Osprey Aura AG Hiking Backpack. It is the solution to any backache with its Anti-Gravity (AG) suspension harness that molds perfectly to your back in 3D suspended mesh - it's like a hug! With plenty of pockets for storage, Stow-on-the-Go trekking pole attachments for easy access, there is so much to love about this pack. Plus, it also includes an integrated rain cover which is a lifesaver on the wet Tassie trails. The Aura AG is a women's specific fit and comes in a 50L and 65L, but also check out the men's counterpart, the Osprey Atmos AG, with all of the same great features.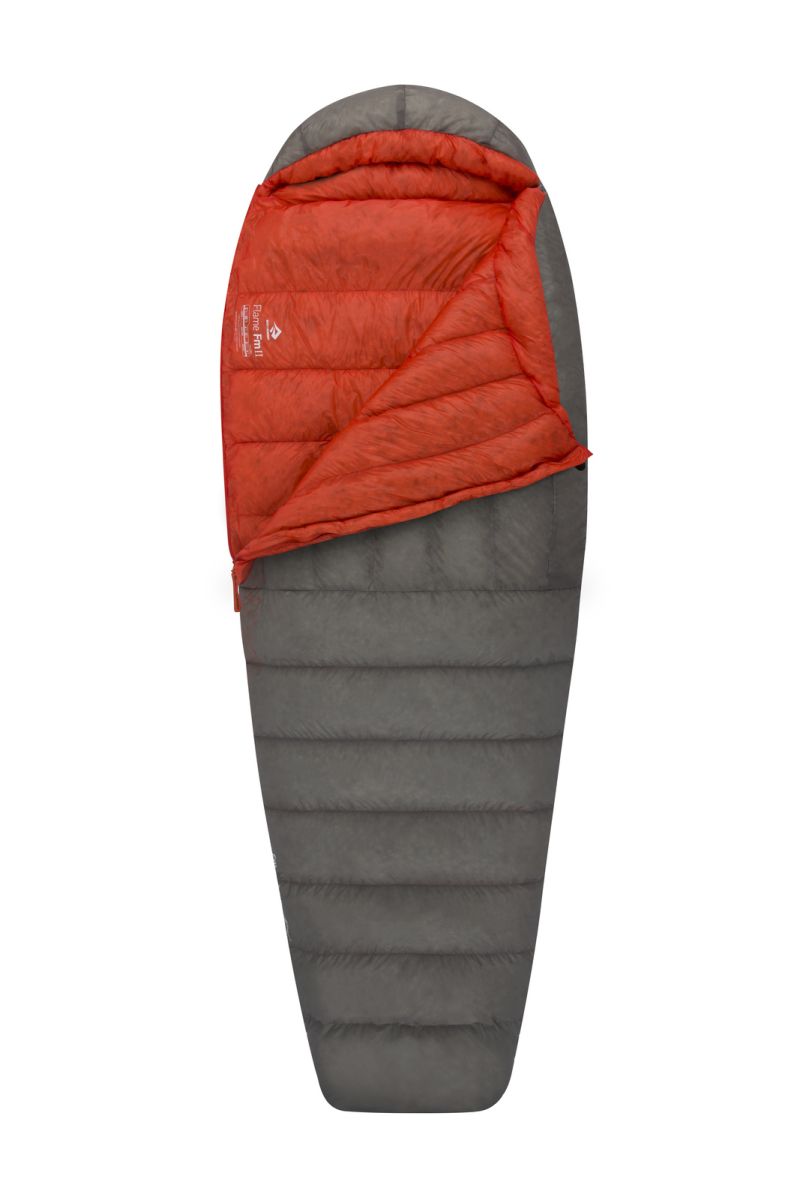 Any experienced hiker will tell you that your sleep system is so important while on your trek. If you don't sleep well, it will impact your energy levels needed to conquer your hike. That is why you want to ensure you are comfortable and warm during your trip. The Sea to Summit Flame was my pick for my sleeping bag. This range from Sea to Summit features 4 models that vary in temperature ratings to choose to suit the weather conditions you will encounter from the Flame I which has a 9C comfort rating right down to the Flame IV which has a -10C comfort rating. Each is filled with Premium Goose Down and packs down to the size of a water bottle! While other hikers were saying they were cold on their hike, I was toasty warm. The Flame range is a women's specific design, but also check out the Spark range which has all of the same technical features but with a unisex fit.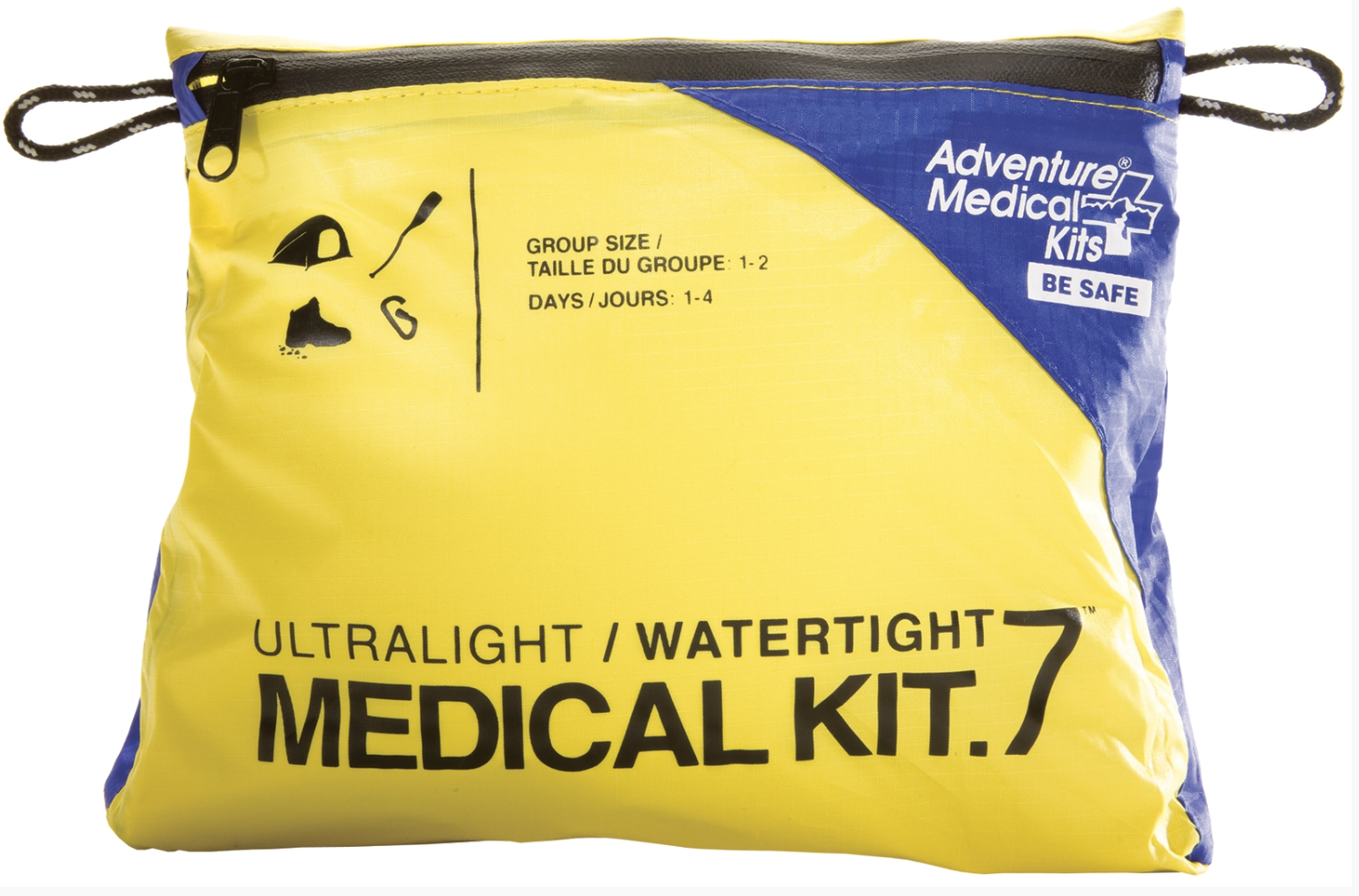 Whether you are heading on a day hike or a multi-day hike, carrying a well-prepared first aid kit is important. I opted for the AMK 0.7 Medical Kit as it weighs in at only 237g and carries all of the essentials - bandages, antiseptic wipes, dressings and more all neatly packaged in a waterproof bag. Designed to accommodate for 2 people for up to 4 days, this is a must-have to pop in your hiking pack or day pack for local adventures.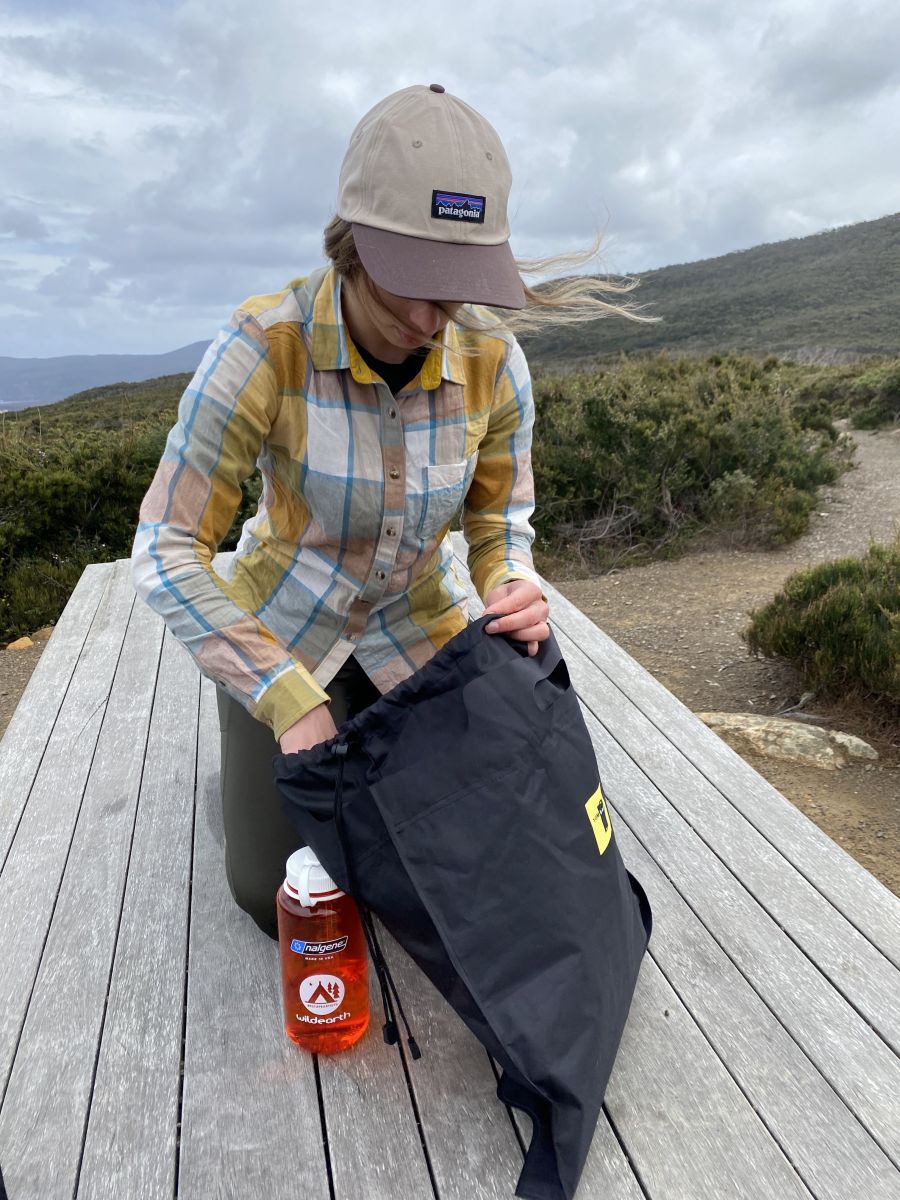 When heading into the outdoors, it is vital that we leave our environment how we found it - leave no trace. On multi-day hikes, all rubbish must be carried out with you - whatever you take in, you must take out too. Rather than reusing that old shopping bag that tears at the drop of the hat, I swapped that out for the TOMBag Reuseable Garbage Bag. They are durable and 100% waterproof, so no risk of rips or spills of last night's freeze-dried pasta spilling in your pack! Once you are finished with your hike, simply dispose of the rubbish and either wipe down with a soapy damp cloth or they are also machine washable! Between hikes, TOMBags are perfect to use in household settings and come in 18L and 35L sizes.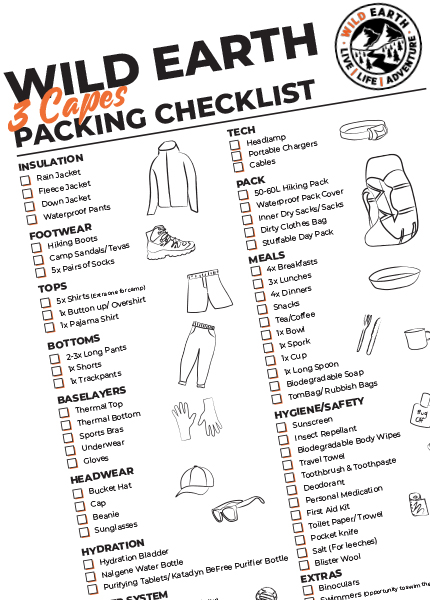 Check out my tips below on the Three Capes Walk in Tassie!
Bring snacks! Given the length of the walks each day, most hikers did not eat a full lunch on the trail and rather opted to have snacks along the way. My picks were Clif Bars, Forage Fruits and chocolate! A full lunch was normally eaten by hikers once we arrived at camp for the afternoon.
Sleep is important! Don't let it be ruined by a fellow hiker snoring. On the Three Capes Walk, hikers sleep in shared cabins that accommodate approximately 8 people. Make sure to bring earplugs to drown out snoring and an eye mask to block out the headlamps of early-birds preparing their pack for the day or the shining sun if you prefer a sleep-in.
Bring a packable day pack. On 2 of the 4 days, a small day pack is needed to visit Cape Pillar and Cape Hauy as you will leave your packs at the junction. Check out the Osprey Ultralight Stuffable Daypack. It is only 90g and packs down into its own carry case that fits in the palm of your hand.
No tent or sleeping mat needed for this walk! The cabins on the Three Capes Walk are lovely and well-equipped. There is enough room for every hiker to sleep (unlike some other multi-day walks where hikers fight for bunk spots!) and each bunk bed has a comfortable mattress so you can get some much-needed rest.
Thinking that the Three Capes will be your next multi-day hike? Grab your own Three Capes Track packing list HERE.
Want a few extra tips and gear advice for your next multi-day hike? Chat to our friendly team of Outdoor Gear Specialists in-store or online today and don't forget to share your adventures with us on Instagram by tagging @wildearthaustralia and #mywildearth in your next post.
About the contributor: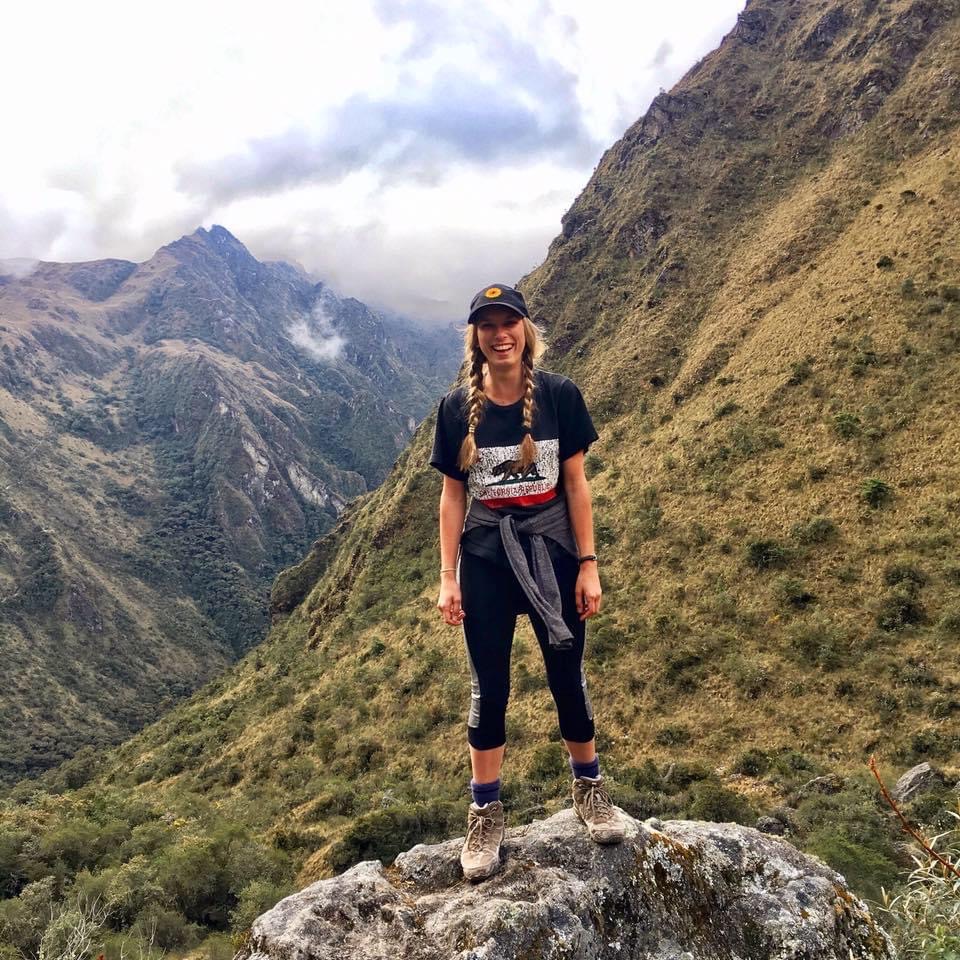 Jess Fiske is the Marketing Coordinator at Wild Earth. When she isn't rollerblading in the streets of Coolangatta, you will find her either hiking in SEQ or strapping on her snowboard somewhere cold. Always planning her next adventure, Jess loves to get outdoors and travel off the beaten path. Follow her adventures on Instagram.