New Zealand, our wild neighbours.
A place of adventure with high alpine, snow-capped mountains, vast coastlines, rainforests, and glassy lakes to reflect it all is officially open to vaccinated Aussies and returning Kiwis.

New Zealand is an outdoor adventurer's dream with an endless array of possibilities when it comes to time in the wilderness. Its natural landscape (and lack of brown snakes) make it the perfect spot to travel and embark on your next expedition! There has just been one problem for the last couple of years… you haven't been able to get in, until now!

Although it's been tough, it's been far more difficult for the tourism industry of New Zealand, with Australians making up 40% of their international arrivals, the industry has seen a massive decline in the economical flow of tourism. With the world appearing to get a grip on the safety of international travel, this could be an awesome step forward in returning to normal adventuring.

Borders opened on Wednesday, and Australians will be able to depart across the pond on a couple of small conditions. Firstly, they must be fully vaccinated, as well as completing 3 Covid-19 tests. One prior to departure, one on arrival, and a third on day 5 of arrival.

This is an extremely exciting time, with families being reunited, industries having the opportunity to thrive once more, and of course, a whole new wilderness with your name on it. So how about we talk business, What are we doing when we get there?

April means colder weather, colder weather means snow, and what a place to return to your international ski seasons. Queenstown is one of the adventure capitals of the world, with world-class snow covering skiable terrains such as The Remarkables and Coronet Peak. Find yourself in deep powder with exceptional views amongst unforgettable mountains.

Snow can be a challenging environment so it's best to be equipped for the harsh cold. Freezing fingertips are not only uncomfortable but can also be dangerous. Maybe it's time to replace the old faithful gloves you've been returning to each year as the rips on the fingers don't seem to hold in heat like they used to, and no matter how many times you tell your friends they're Gortex, your palms still end up soaking wet. For a killer pair of gloves, we'd recommend The North Face Montana Futurelight Etip Waterproof Glove. This glove is a long-gauntlet alpine ski glove that provides warmth, touchscreen conductivity and the revolutionary waterproof, breathable performance of FUTURELIGHT, a trusted attribute to this brand's solid construction and durability. The longer wrist coverage keeps out snow, as well as a natural shaped construction keeping your hands relaxed while locking in heat.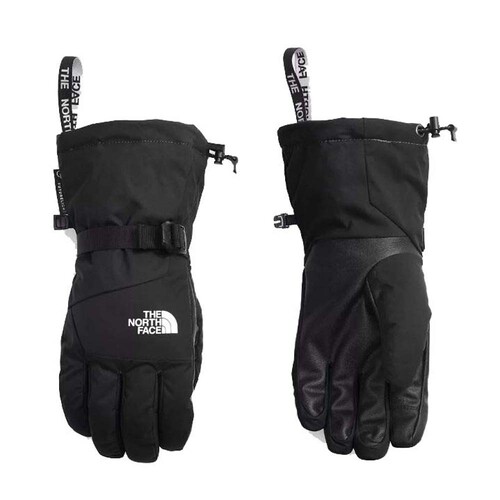 If the snow season isn't for you, head a few hours north-west to one of the most beautiful places on earth, Milford Sound. Hike the Gertrude Saddle, The Lake Marian Track, or The Tutoko Valley Route for some of the best breathtaking views and some of the best day hikes you've embarked on.
For more experienced hikers or travellers wanting to experience what the East Coast has to offer, take on 35km and 1400m of elevation for the day mountaineering trek through ice and snow - The Ball Pass Crossing. 3 hours from Christchurch, this demanding route offers unforgettable alpine scenery and panoramic views of the Mount Cook Ranges.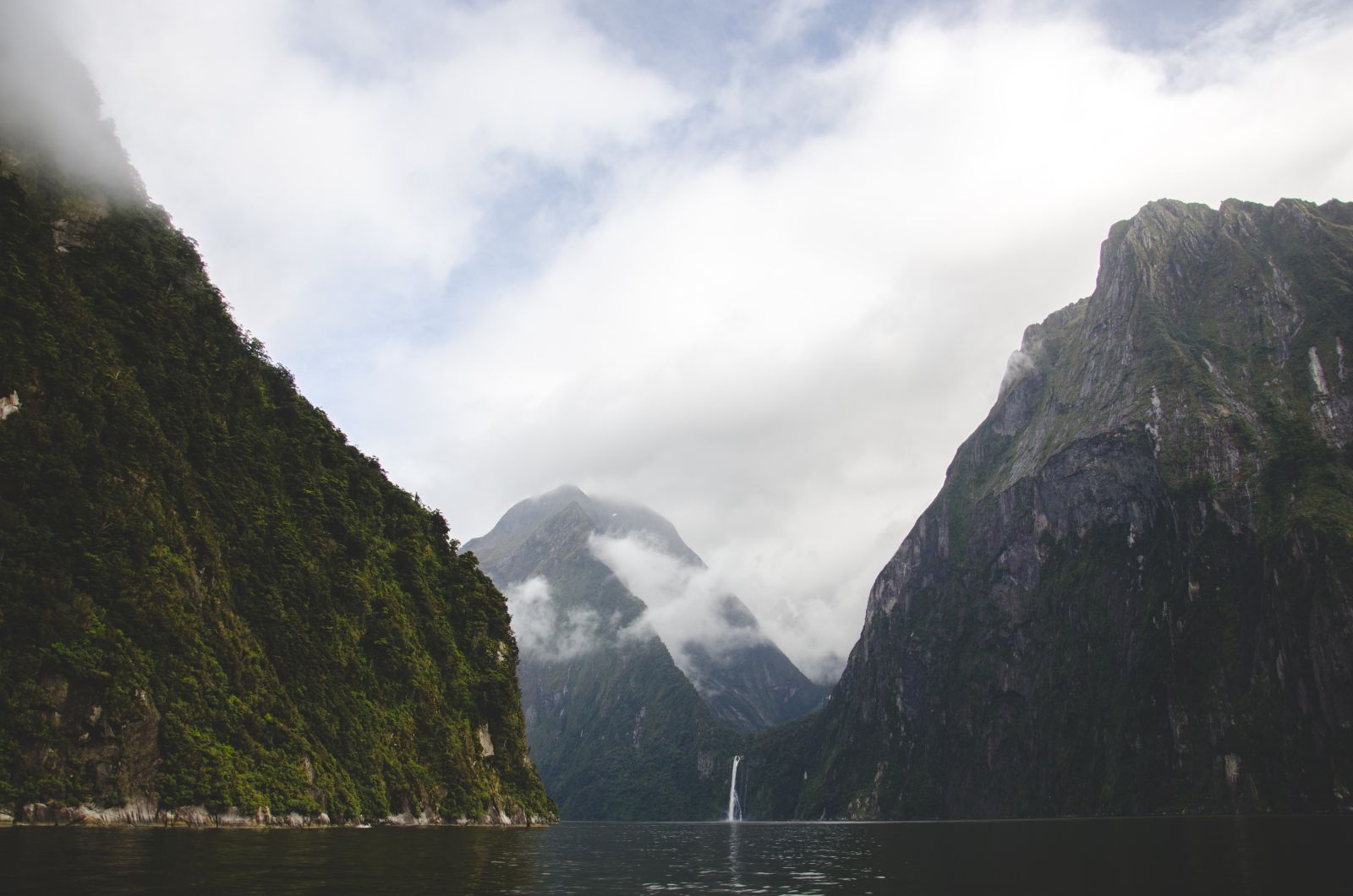 Tougher hikes will require tougher gear, so you'll need a supportive base for both traction on surfaces and support for your gear filled pack. Hiking boots are the foundation of a successful trekking setup and finding the right pair for you is essential for safety, comfort and enjoyment while hiking the New Zealand wilderness. The Grisport Paradiso Mid Waterproof Boot is a unisex hiking weapon. It's a higher cut giving you more support through the ankle for heavier carries, and the waxy cow grain leathers guarantee resistance to wear and tear. The laces are speed-fastening and shock resistant, as well as being extremely durable. The construction of the boot is highly spec'd out, with a design to prevent heel friction and achilles support, as well as a three density Vibram outsole ensuring an optimum level of grip. All of this while maintaining a high level of waterproofing, breathability and comfort!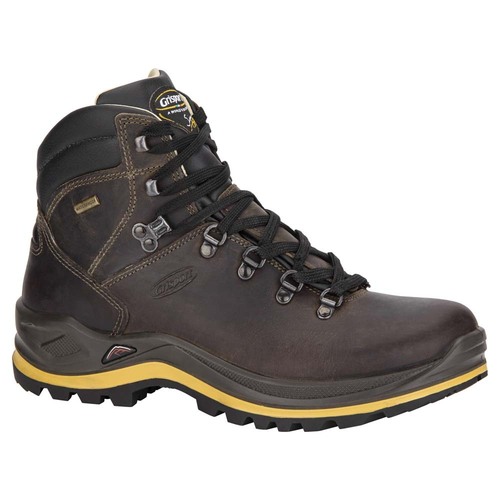 If hiking is not your thing, kick the feet up around a campfire at some of the most beautiful campgrounds NZ has to offer. Head up to the north end of the South Island and dig your toes in the sands around Golden Bay and Wharariki Beach, a remarkable coastline with rock features that will make you feel like you're on a movie set.

Sleep in style at these amazing camping spots in the perfect shelter for on the go adventurers, the Big Agnes Tiger Wall UL2 Solution Dye is the brand's lightest two door, two vestibule, technical backcountry tent. Now redesigned using solution-dyed fabric that is highly resistant to UV fade and drastically reduces energy consumption and water use during manufacturing, a process that is better for the environment and improves the quality of the tent fabric. The single-pole architecture uses DAC Featherlite materials to create a simple, yet strong and sturdy structure you can rely on through multi-day trips. The Tiger Wall UL makes tent life easy with weight-saving features. Just make sure you pitch it up facing the best view at the campsite, (before your friends claim the best spot!).

Whatever adventures you've got planned, the opening of New Zealand is a huge step forward for international travel for Australians, as well as an exciting time for outdoor enthusiasts. If you have any questions about any of this gear, or any other equipment you've had your eye on, come in store to chat with our esports or shoot us a message online. But in the meantime, book those flights now and we'll see you across the pond!
Not sure what gear you need for your next adventure? Chat to our friendly team of Outdoor Gear Specialists in-store or online today and don't forget to share your adventures with us on Instagram by tagging @wildearthaustralia and #mywildearth in your next post.