Any journey that makes your jaw drop starts before the starting gun, with months of planning and preparation. Neglecting this key element limits success and opportunity, but when adventurers give it the proper attention, they unlock newfound potential.
I recently returned home after spending a few months in the mountains. To me, it feels like this time was jam-packed with adventure; I spent most of my time climbing, skiing, hiking and, of course, riding. However, if you asked my wife and buddies, they'd tell you that most of the time I was just staring at the view, daydreaming! In reality, the truth probably lies somewhere in the middle.
I wouldn't use the word 'daydreaming'; I'd say I was planning my next adventure. From the peaks of the mountains we were skiing, I'd check out possible lines down a nearby face. Once I'd reach the top of a hill on the bike, I'd scope out the barely visible trails on the next peak across. Even while exposed on a cliff, halfway up a climb, I'd stop for a breather and canvass the next crag over, dreaming of my next ascent. I'm like an excited teenager getting ready for their first big night out – to me, the preparation is often as fun as the experience itself.
For us nine to fivers, time is perpetually limited. Because of this, a trip might only last a day or two – but it may have been months in the planning. It's during this time that we scribble on the blank 'adventure canvas', only to erase what we've written and scribble some more. What starts as a daydream takes shape through research, map reading, equipment lists, gear hunting and training. Until, finally, a rough outline of adventure jumps off the page, just waiting for your tyres to lay down the final muddy print of experience across your 'adventure canvas'. For even the simplest of trips, there is something special about executing a well prepared and planned adventure.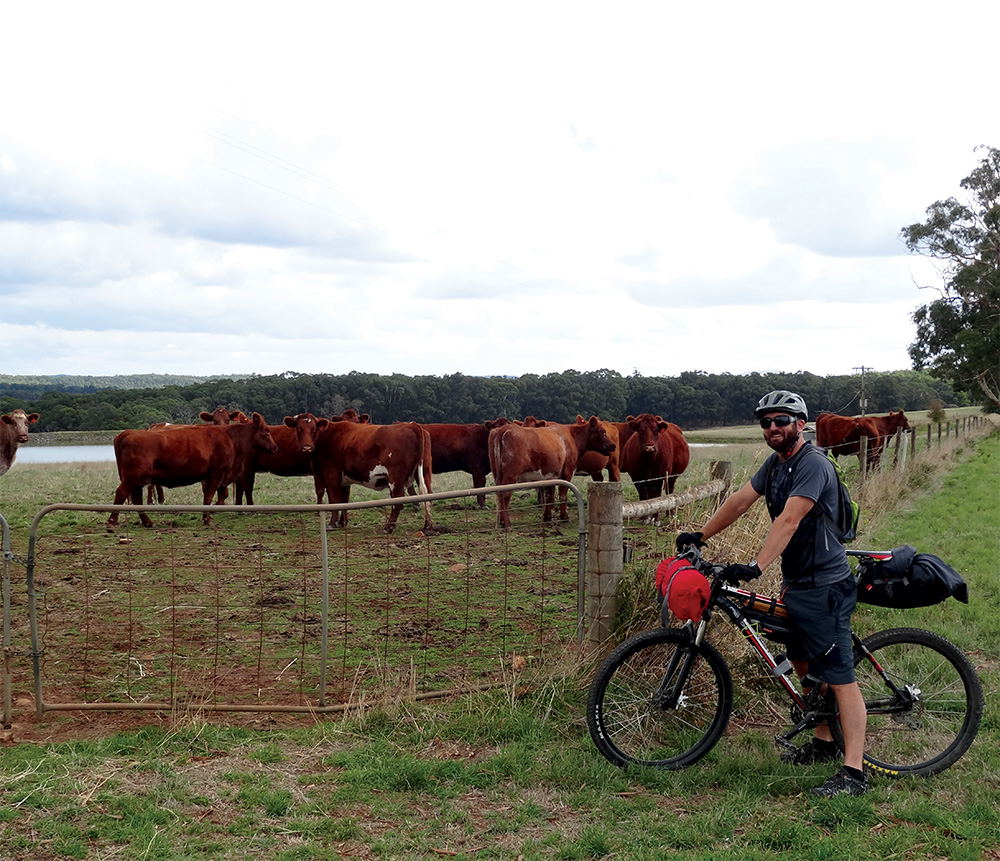 THE ULTIMATE TEST
On the first Saturday of September last year [2018] (as well as the previous two years) a bunch of brave, hopeful and – some might say – crazy riders set off on an epic journey. As part of the Race to the Rock, they departed from Cockle Creek in Tasmania (the southern-most point of Australia that can be reached by car) and headed for Uluru. Heralded as 'the race so tough no man has ever won it' (Sarah Hammond won the first two events), this is no walk in the park. In fact, it's up there with some of the toughest ultra-endurance events in the world.
No support, no mechanics, no team cars. Just a rider, a bike and whatever they can carry or buy along the way.
Amazingly, four riders finished the race this year, with Hammond again winning the event (in 15 days).
The Race to the Rock is the ultimate test of preparation and planning. Riders need to make smart gear choices, keeping weight to a minimum, while still carrying enough to survive in sub-zero temperatures.
Careful thought is required to resupply with just enough food and water until the next shop. Add to that the limited opening hours for many outback suppliers and you start to get a sense of the pre-race workload which goes into taking part in an event like Race to the Rock.
Tasmanian Emma Flukes was one of the 2018 finishers, in only her second ever bikepacking trip!
Despite limited bikepacking experience, Flukes succeeded through extensive mental, physical and logistical preparation. Check out her gear list for an idea of the equipment required to complete this amazing feat. Safe to say Emma did not throw a few bits and pieces into her pack at the last minute.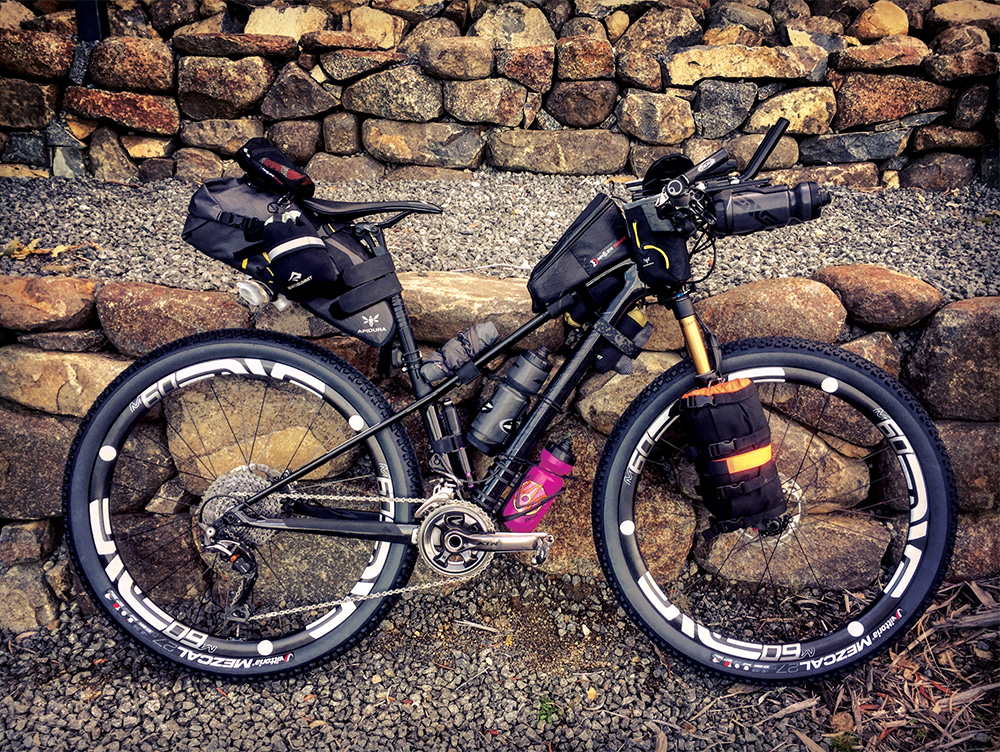 ON YOUR BIKE
Bikepacking is the bike version of overnight hiking trips. Its popularity has boomed in recent years, due in part to improvements to gear and bikes, as well as events like Race to the Rock. For a mountain biker, bikepacking is a real test of preparation and planning. It's not for everyone – the conditions can be uncomfortable, the days long, and the bike handling difficult under the weight of the additional gear.
However, all of these challenges combine to create the perfect opportunity for a rider keen to test their mettle. Success will take endurance, skill, training, planning and preparation.
John Lennon's famous lyrics, 'Life is what happens to you while you're busy making other plans', have adorned many an inspirational meme. But what Lennon neglected to mention was that without thorough planning, you might never be able to live life to its fullest. Not only does planning enable you to complete the journeys you wish to, it enables you to do so with confidence, with your enjoyment unclouded by doubt. It also creates an early excitement and hunger in the lead-up, and this eager anticipation is an important part of any adventure.
With this in mind, it's time to grab the maps, make some lists and tune your gear. An awesome adventure awaits. Your planning will make your daydreams real!