So, the silly season is approaching fast and you're looking for the perfect Christmas gift for a bikepacker.

Don't worry, I've got you. After cycling 17,000 km through Europe, the Middle East and Africa, I know what works and what doesn't. And lucky for you, you can find that perfect gift here at Wild Earth…

Big Budgets
Okay, the big-ticket items. These will make a huge difference to your bikepacker's adventure with some good quality, durable gear.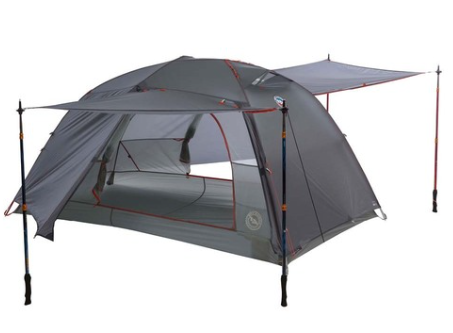 Most bikepackers and cycle tourists will be sleeping in a tent or combine tented nights with other accommodations. The tent needs to be lightweight enough to be able to carry with it but durable enough to go the distance. I personally love the Big Agnes Copper Spur II. It's kept me warm and dry in torrential downpours, sub-zero temperatures and endured extreme winds and merciless heat. I use a two-person tent as a solo traveller because it affords me a little extra space to bring all my gear inside with me if I need space to hang out for a few days in terrible weather. I love the thoughtful pockets inside for organising my gear and I find it's the perfect balance between lightweight and sturdy for both cycling and hiking.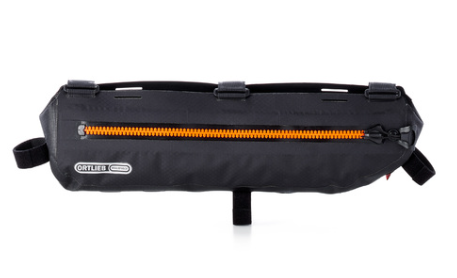 An absolute must for bikepackers and the equipment that will make or break a cycling trip. There's nothing more dire than finding out that the panniers that you cheaped out on aren't waterproof and now all your belongings are drenched through. Warning: possible trip-ending devastation may occur. Ortlieb are the gold standard in pannier production and while they come at a price, they have been tried and tested by thousands of cyclists and they hold up to the test. They're sturdy, roomy, durable, lightweight, and 100% waterproof. Ortlieb make a range of shapes and sizes to meet all bikepacking and cycle touring styles so it's worth getting a little guidance from the bikepacker themselves at this point. I love the 4L top-tube frame pack to store my bike tools and some quick-to-reach snacks.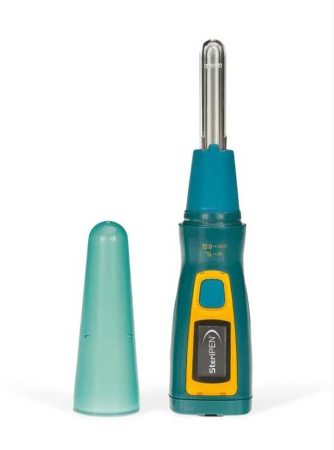 Bikepackers will often seek out remote and hard-to-reach places meaning a reliably clean water source may not be accessible. While a clear stream might be tempting, when you are out in a remote location, the last thing you want to deal with is gastric distress. A Steripen is compact, lightweight, rechargeable, and effective at killing off bacteria, cysts, parasites, and viruses, ensuring the adventure keeps rolling. The Steripen is also nifty to have when travelling to countries without drinkable tap water and a good alternative to constantly buying bottled water.


Mid-Range Budget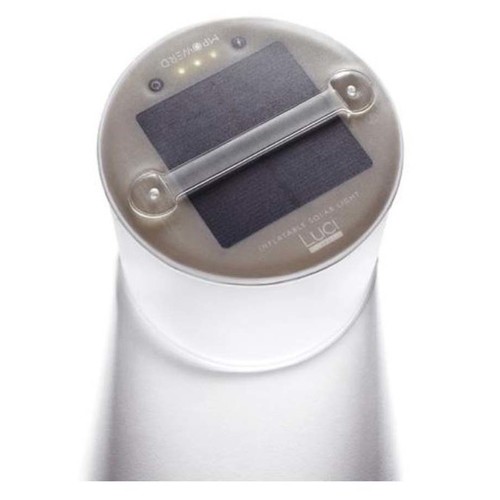 For a little luxury, I also love the Luci Lantern. It weighs almost nothing, it's solar and its warm lighting brings a cosiness to a camp that I often miss being away from home. I use it to light my tent when the winter nights are long or to replace a campfire when restrictions are in place. It's compact, it's vibey and it's a thoughtful gift for any adventurer.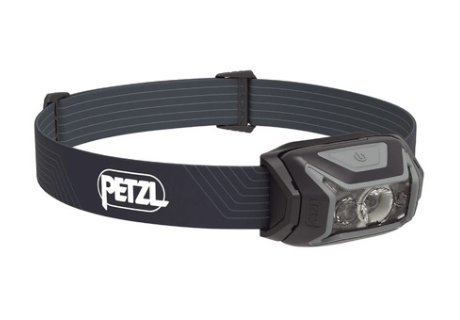 Whether it's for fixing a flat as the sun sets, cooking dinner or bringing a hygge vibe to camp, your bikepacker is going to need some lighting. Perfect for getting jobs done at night, the Petzel Actik Core is my go-to headtorch. It's compact, lightweight, has a range of useful settings and can be recharged using a battery pack during longer trips. It comes with a range of lumens to match your needs; I find the 450 is the perfect balance between brightness and battery life.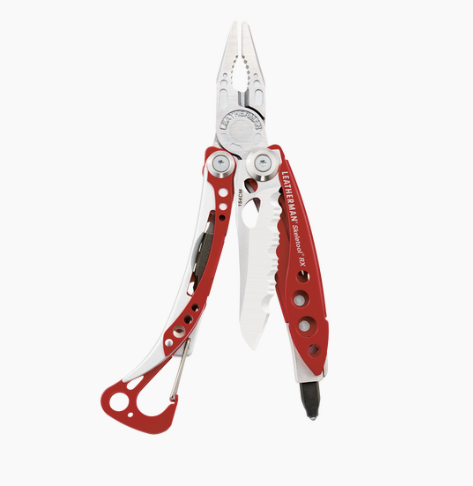 Multi-tools often boast a wide range of functions, most of which are never, ever used. The Leatherman Skeletool is a great combination of practical use and minimising extra weight and faff. Weighing in at only 142g, this compact multitool boasts a strong set of needle noses and regular pliers, wire cutters, a 154cm serrated knife, a bottle opener, and a large screwdriver. So, whether they're repairing the bike, slicing up lunch or cracking open that well-earned beer, this multitool has your bikepacker covered!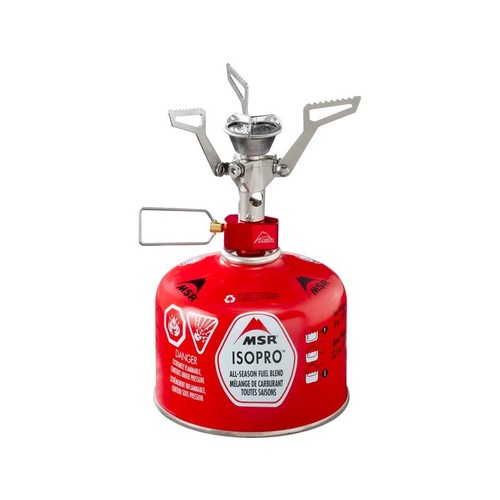 A steaming hot cup of coffee may be the difference between leaving the tent or not on an early morning. A stove will allow a bikepacker to be self-sufficient when it comes to meals in remote regions rather than relying on buying meals. Incredibly compact and lightweight, this little stove is barely noticeable but oh so valuable. It can be whipped out to make a cuppa, heat up lunch or cook a full-blown gourmet camp dinner, this little stove can do it all. Weighing a minuscule 73g and boiling 1L of water in 3.5 minutes, the MSR Pocket Rocket is no fuss, efficient and sturdy.
Low Range Budget
So, you've picked a Secret Santa and work and you know nothing about this colleague except that they have strange tan lines and seem to love Lycra a little too much. Here are some low-cost Chrissy gift suggestions for you.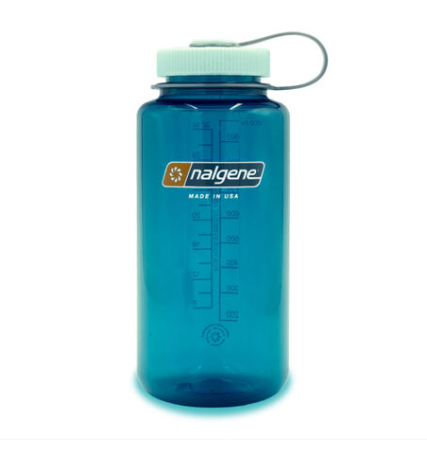 The trusty Nalgene water bottle is a must for every adventure. Its wide mouth is perfect for quick refills and cleaning and the 1L capacity fits nicely when using a Steripen to sterilise water. Add ice cubes on a hot day and on a cold night, fill it with warm water to snuggle as a toasty hot water bottle, the Nalgene can do it all!
Prezzie tip: Fill the Nalgene water bottle with a few cliff bars and snacks, and you're sure to put a big smile on your adventurous colleague's face.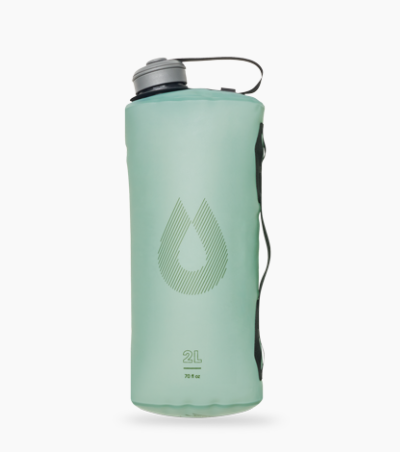 The perfect accessory when wild camping or cycling in remote areas with little water supply. I keep two rolled up in my panniers and pull them out to fill up before heading into the bush to camp or as an extra water supply when I'm travelling through hot and dry deserts. They're leakproof and sturdy and a great alternative to buying extra bottles of water.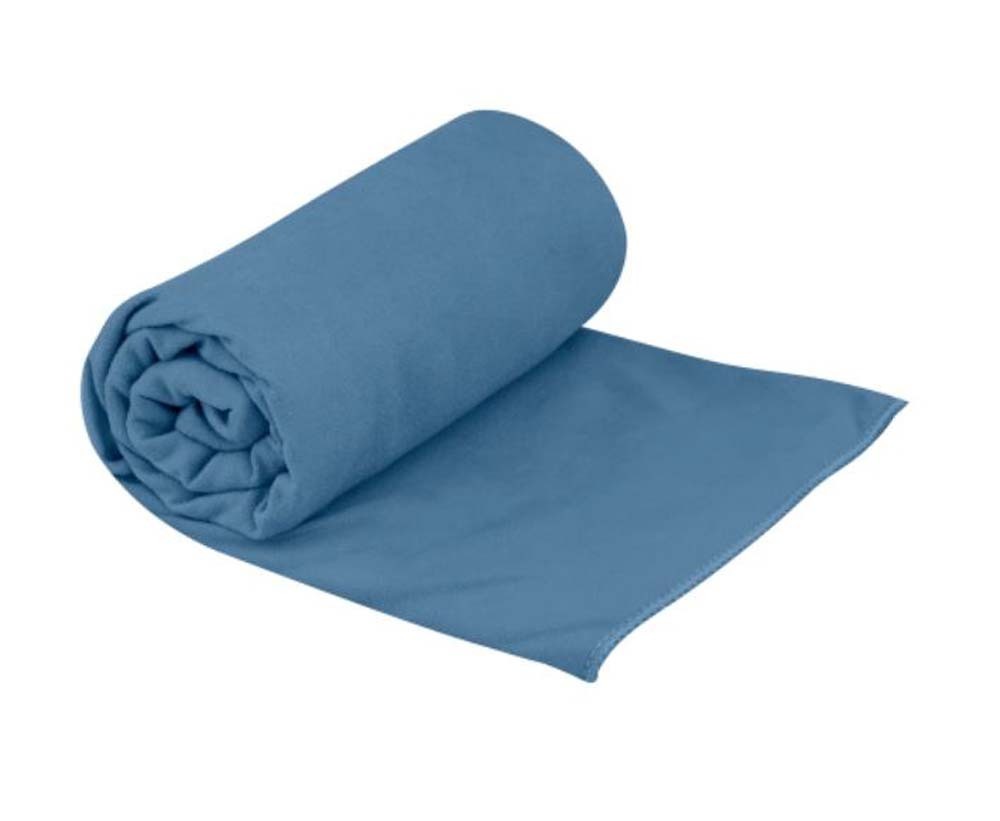 It may not sound exciting but it's an absolute must for every adventurer and easily overlooked. Towels can be used for showering, swimming, as a picnic rug, for cleaning up spills, as a tablecloth, and even cleaning the bike. The Sea to Summit Drylite Towel is soft to touch, quick to dry and ticks all the boxes.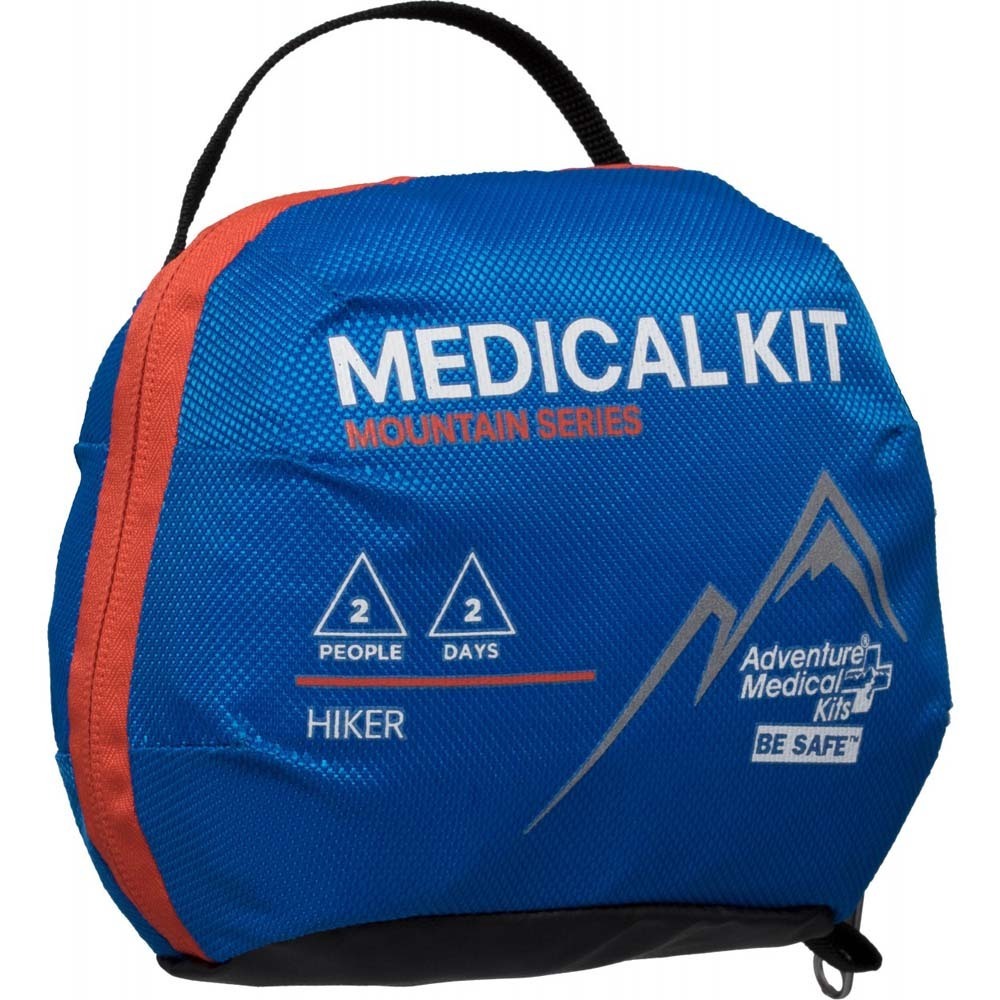 This one is for the office mums. This compact first aid kit covers all the basics to help a bikepacker in need. It's the item you hope they don't need to use but are thankful they have it if they ever do. They'll be sure to thank you when they're tending to some grazes or nursing their saddle sores.

Now, if you've read this post five times and are still drowning in a pool of uncertainty, head over to the Wild Earth online shop for more inspiration or perhaps opt for a gift card and send over this post to the bikepacker themselves. Merry Christmas and happy cycling!
If you need any further help, don't hesitate to come in-store to chat with our experts or shoot us a message online if you have any questions! We'll see you outdoors. Share your adventures with us on Instagram at @wildearthaustralia and use the hashtag #MyWildEarth to be featured.
About the contributor: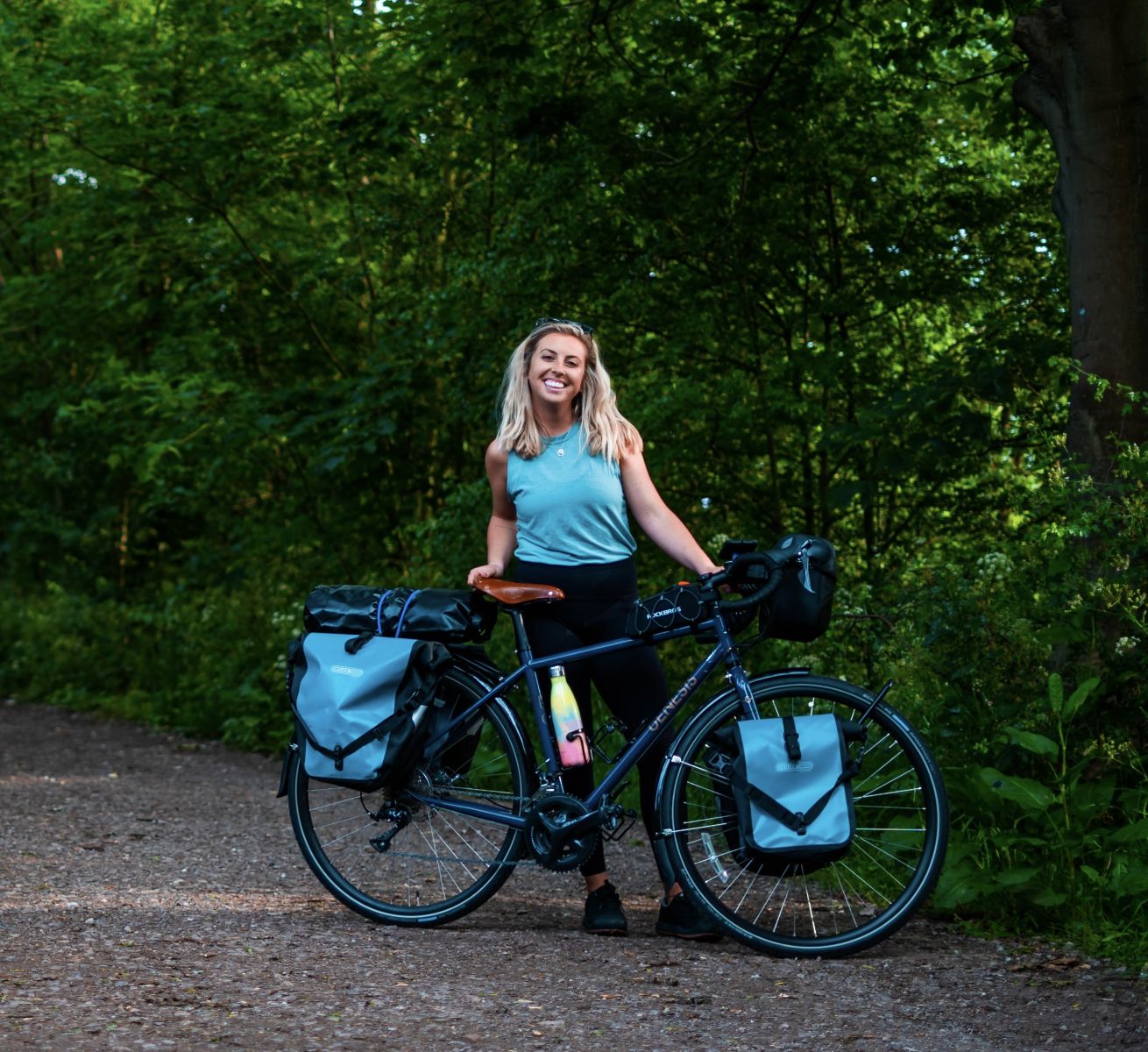 Steph Devery is an Aussie paramedic with a keen sense of adventure. Between graduating degrees in Medical Science and Paramedic Practice, Steph has lived in Canada, worked as a hiking guide in the Blue Mountains, and spent a year travelling Alaska to Colorado in a banged up van 'Big Rhonda'. Throughout the pandemic, she worked on the medical frontline as a paramedic in London, UK and now she's taking time out to cycle her bicycle Cliffy across the globe. She's seeking out wild and beautiful places and finding social connection with unexpected people throughout the world.
To follow more of Steph's adventures, head to @stephdevery or stephdevery.com