From 4WDing to Hiking, rest and relax in nature with the perfect camp chair.
Whether you're burning fuel for burning calories, a comfortable camp chair is essential for those looking to maximise their downtime in nature. When it comes to choosing the right camp chair for your next trip, you may be tossing up between weight and comfort. That's why we've curated a list of our Top 5 camp chairs for a range of activities, aiming to provide options from 4-Wheel Driver to Light 'n' Fast hikers. Let check them out;
Best Camp Chair for Hikers:
HELINOX CHAIR ZERO LIGHTWEIGHT CAMPING CHAIR
After a long day on the trail nothing is better then kicking off your hiking boots and taking a seat - not just a log or rock but on an actual chair. Obviously when packing for a hike you might not think of bringing a camp chair, or think there is a light enough option out there, but there is! At just 500 grams, the Helinox Chair Zero is both ultra-lightweight and packable, making it perfect for hikers in need of some support at the end of a long day.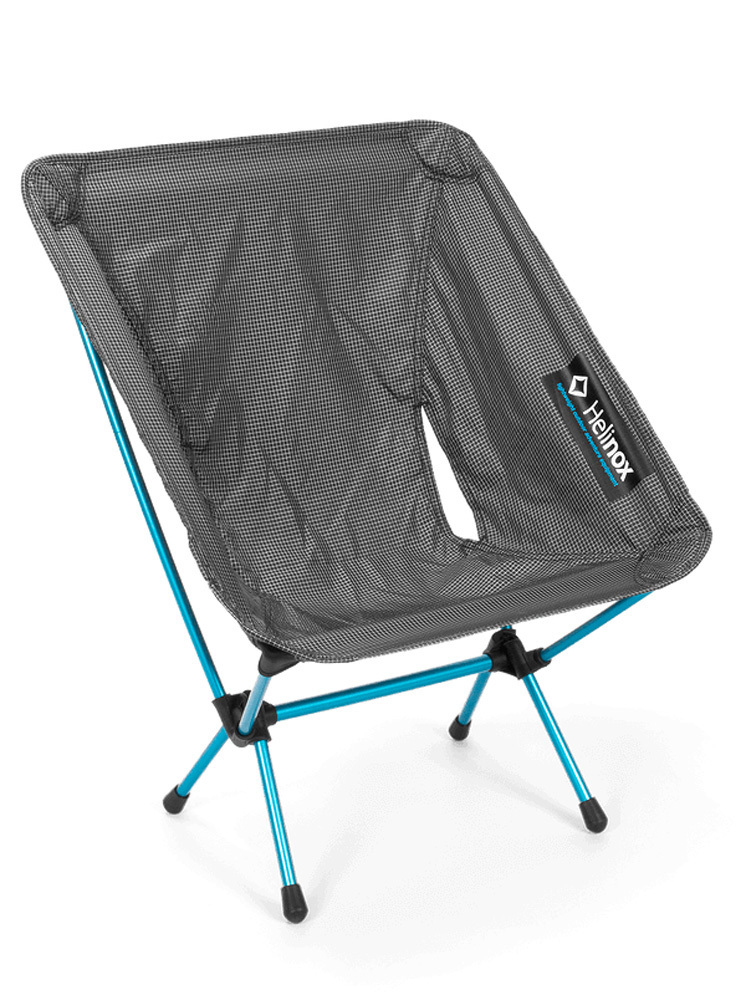 Best All-Round Camp Chair:
With all the weight-saving features of the Helinox range but with more lower-backl support, the Helinox Sunset Chair provides a great compromise between the ratio of comfort to weight. With an extended high back seat this chair is incredibly supportive and comfortable, making it a great option for those in need of a lightweight but homely camping chair.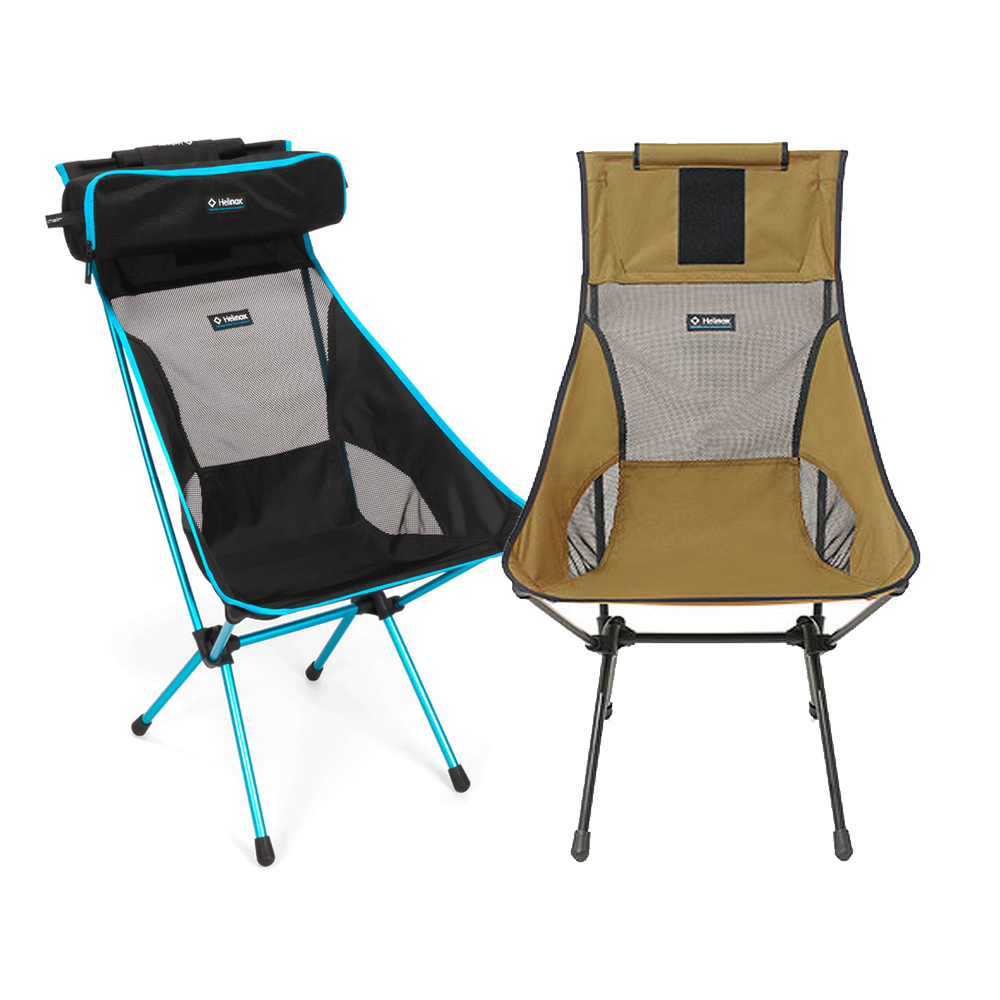 Best Camp Chair for 4WD:
BLACK WOLF COMPACT DIRECTORS CHAIR
With a sturdy frame, comfortable design and padded seat that folds-away for storage, the Black Wolf Compact Directors Chair is perfect for 4WD enthusiasts looking for durability and premium quality. The chair is constructed from hard wearing steel and features in-built pockets and cup holder, whilst its unique folding design allows it to be packed flat for easy storage when on the track.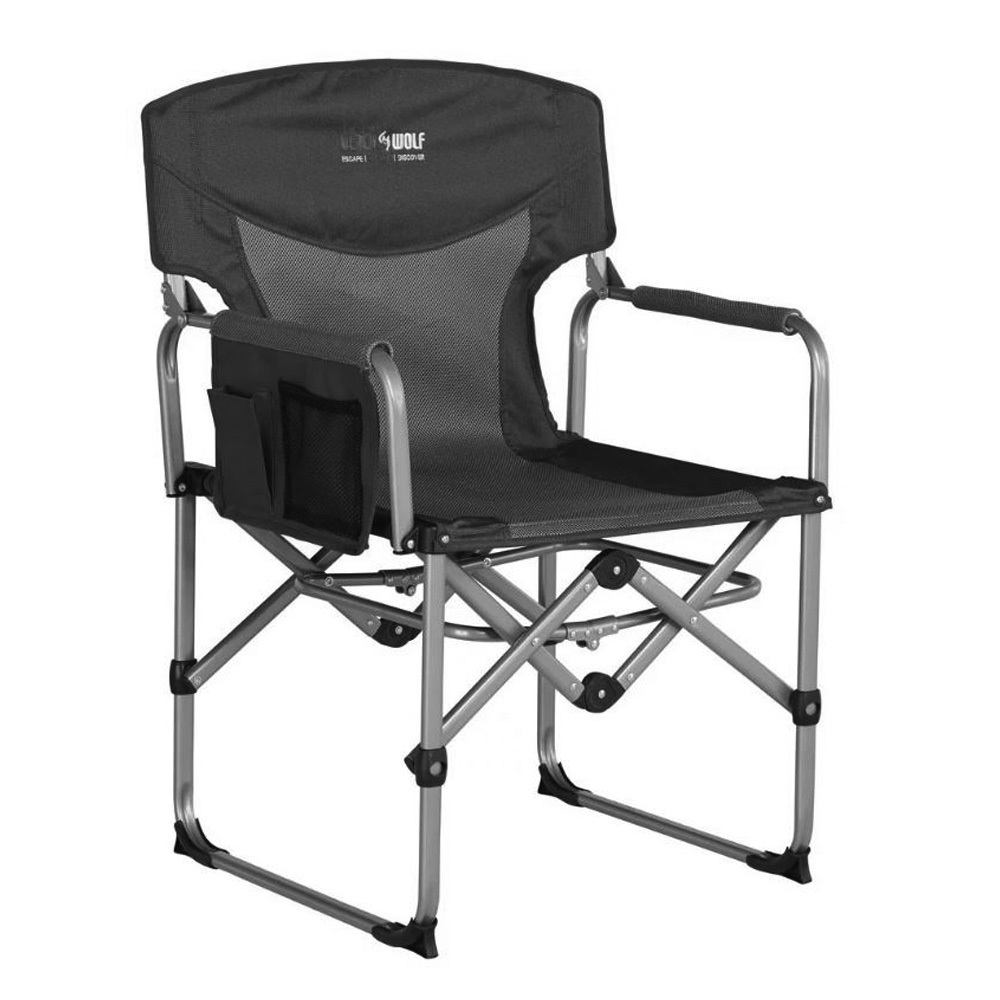 Best Inflatable Camp Chair:
THERMAREST TREKKER 20 HIKING CHAIR SLEEVE
When weight is at risk, save your back by using what you already have - a sleeping pad! The Thermarest Trekker 20 Hiking Chair Sleeve converts your sleeping pad into a supportive and plush camp chair. At only 290 Grams, this unique product is perfect for weight conscious hikers looking to minimise load by letting their body rest after a day on the trail.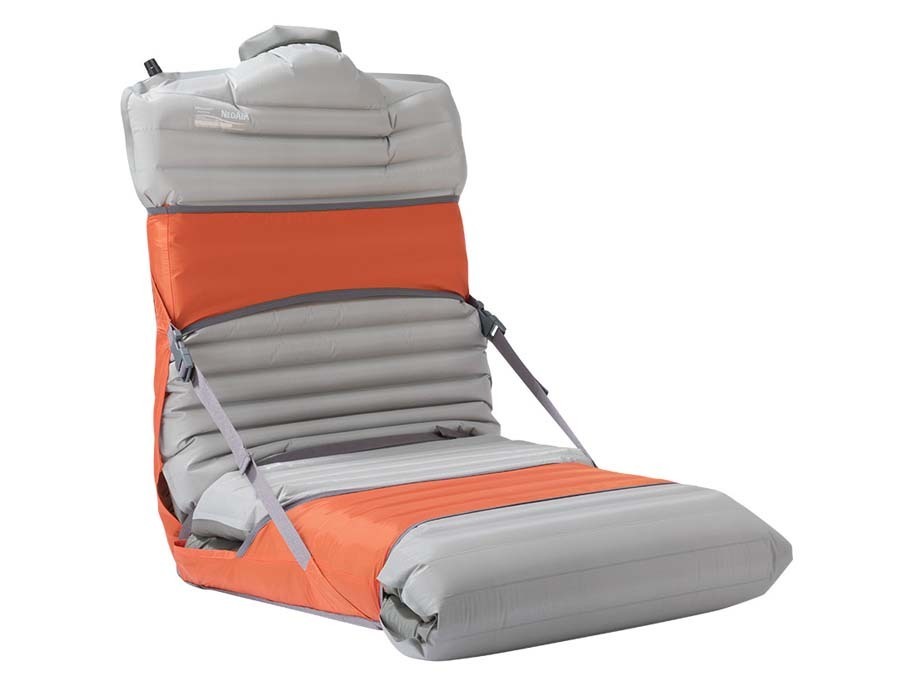 Best Ultra-lightweight Camp Chair:
SEA TO SUMMIT SELF INFLATING DELTA V DELUXE SEAT
Just because you're going the ultra-light weight route doesn't mean you have to forgo all comfort. With a net weight of only 222 Grams, the Sea to Summit Delta V Seat is made for your light and fast hikers looking to make the most of their rest time. With a self inflating design, this camp seat will save your back by providing great support and not overloading your pack.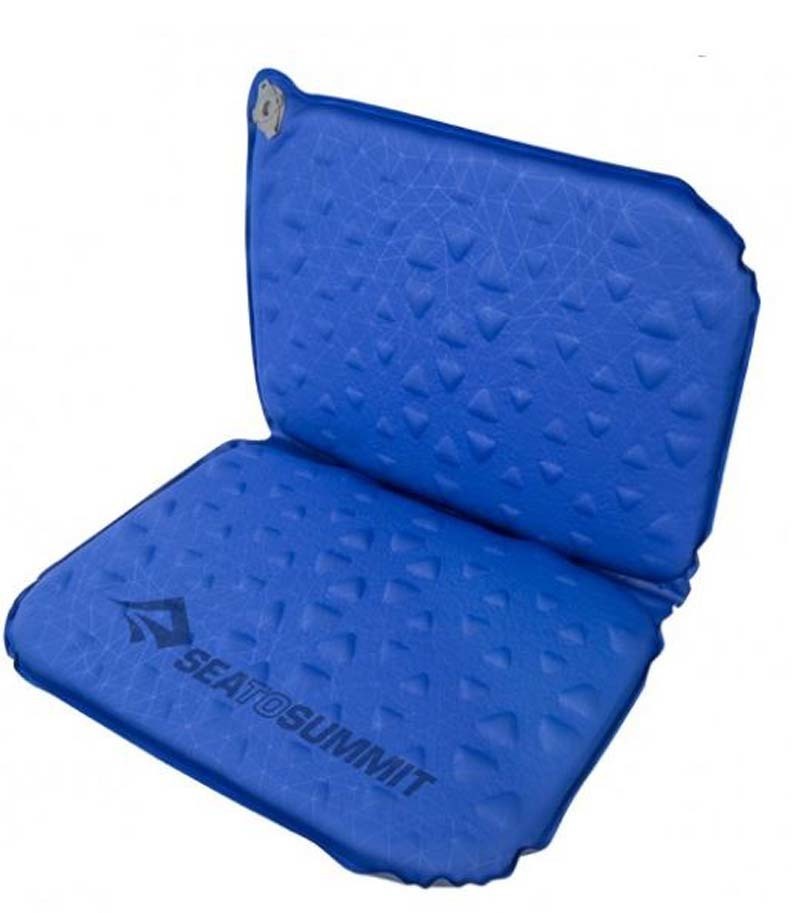 Still haven't found the perfect chair? Or have an outdoor equipment question? Speak to our gear specialists online or in-store to get expert advice and product recommendations.