Christian McEwen shares his top 6 knots for the outdoors!
Christian McEwen is a Wild Earth Ambassador and proud P.A.C.I. member (Professional Association of Climbing Instructors) and accredited lead climbing guide, currently residing on the Gold Coast, Australia and working as a climbing instructor and author at Ocean Road Magazine.
Knot-tying is one of those skills that will never go out of fashion, especially in the outdoors. You'll become more resourceful and ready to jump into action when you have the knowledge to tie a bunch of super versatile knots.
The following knots have stood the test of time and are extremely useful for those camping trips and outdoor adventures, where you may need to set up an emergency shelter, reinforce your tent during a freak storm, or even help an injured companion in a rescue situation. Knowing the right knot to use can mean a world of difference and really build your confidence in the outdoors.
Here are my top six knots for the outdoors and some of their important uses to consider getting familiar with before your next outdoor adventure.
1. The Figure 8 Knot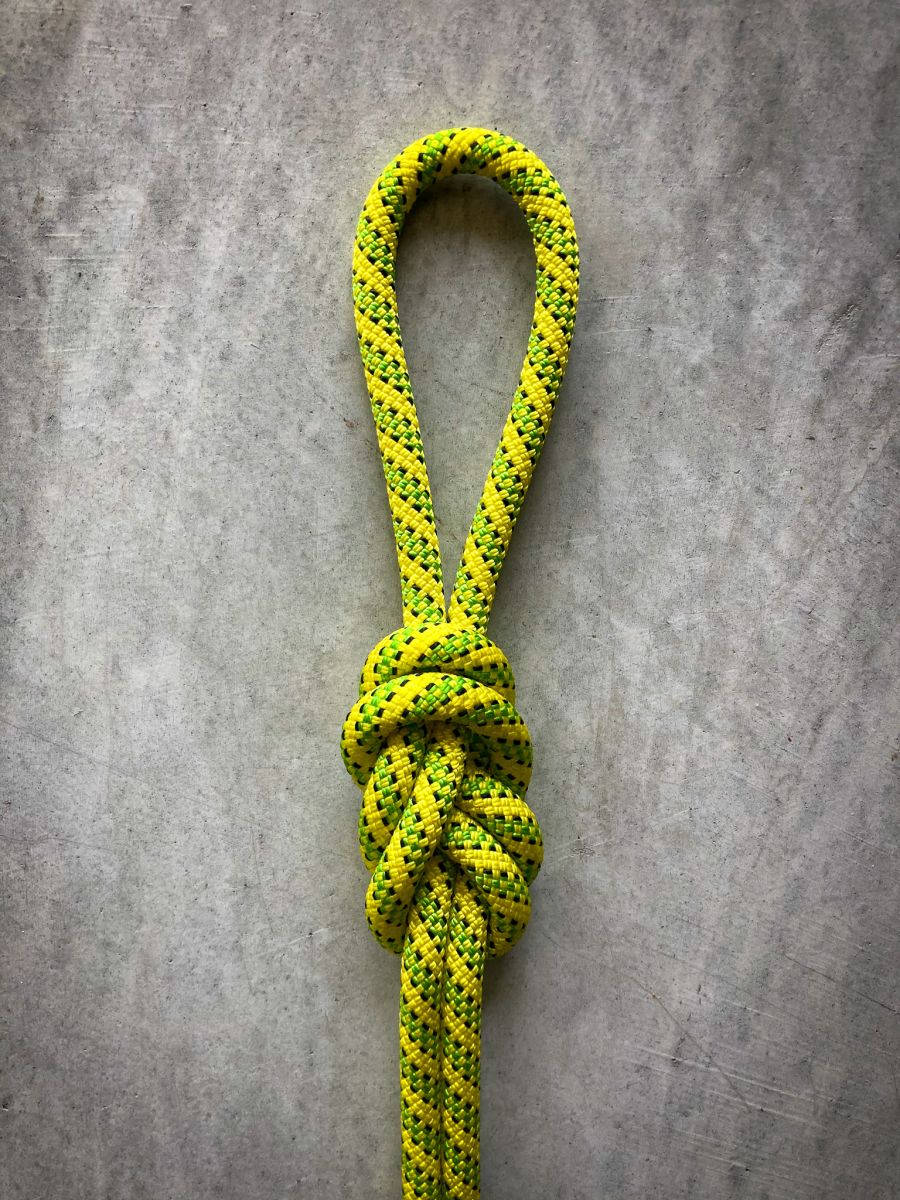 The figure 8 knot is the most commonly used in rock climbing to tie the rope to your harness. This is an inherently safe and secure knot that adventurers trust their lives with every day. It can be tied on a bite (through a loop in the rope), or re-threaded. It's very effective when you need to tie off the end of the line, or need it to be well secured to a post or tree particularly in a rescue situation where it's essential the knot does not slip, you just can't go past this one.


2. The Alpine Butterfly Knot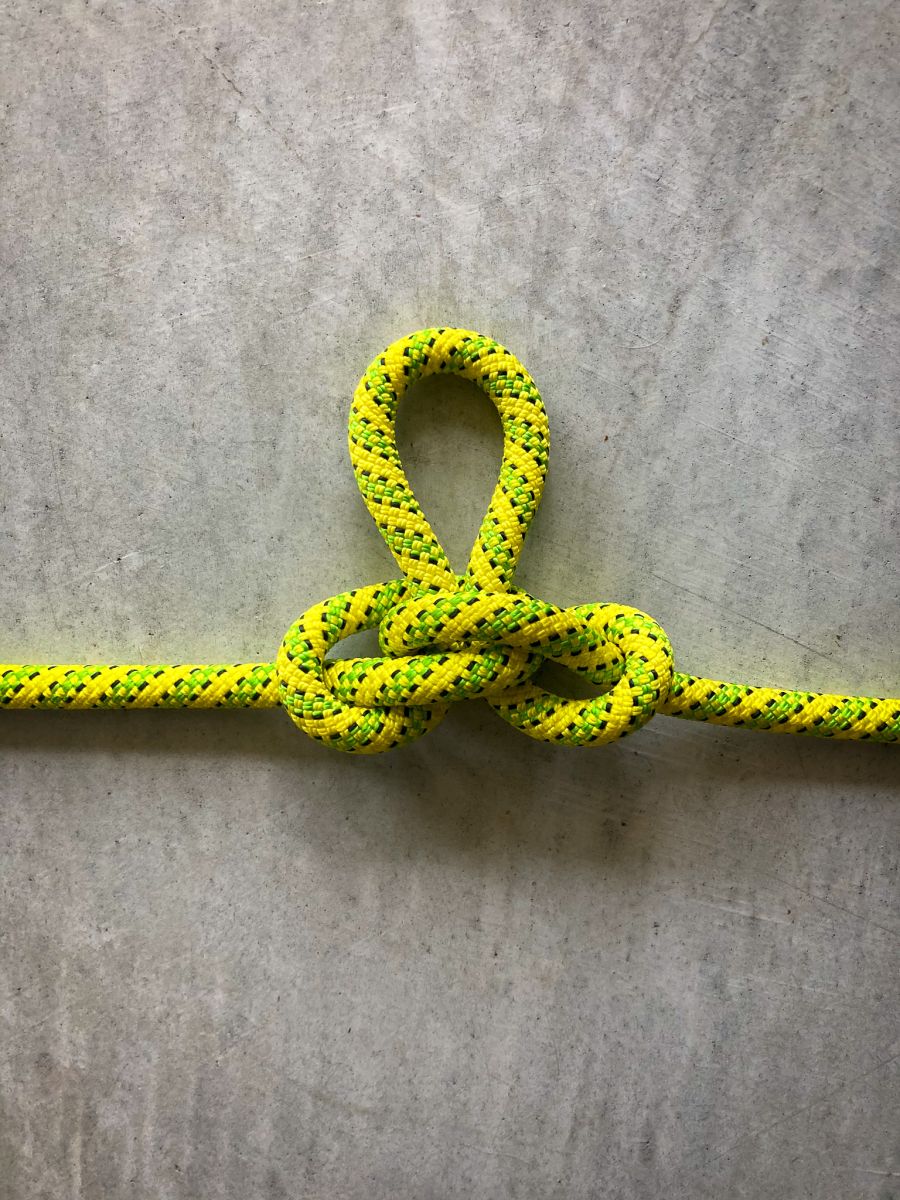 The alpine butterfly may just be the most useful knot in my books! You can create a loop anywhere in the line that you may require and it does not slip. Super useful when you need to hang a bunch of equipment up on a single line. Also, it can be used similar to a trucker's hitch as well, for creating extra leverage, when tying down camping gear on those rough roads and it can also be used to isolate a damaged section of rope. If you ever decide to take your outdoor adventures into the world of climbing and mountaineering, this knot will be a very helpful one indeed.


3. The Flat Overhand Knot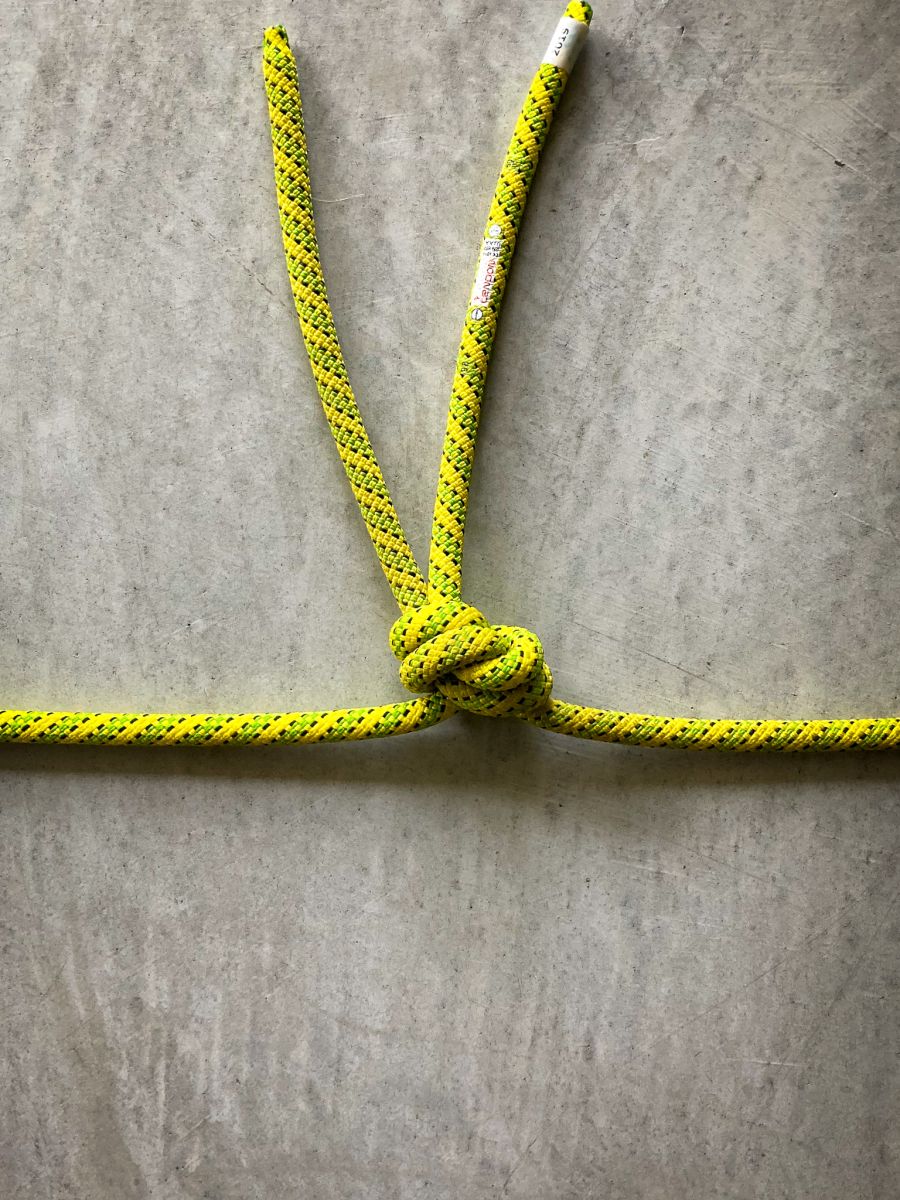 The flat overhand knot is an extremely simple, yet incredibly useful knot. Have you ever needed to join two pieces of rope together? Well, the flat overhand is the knot of choice, especially when you need to tie it quickly. This knot is also very easy to untie afterwards and is often used for rappelling amongst climbers because it's relatively low profile reduces the chances of the knot getting stuck when you pull the rope down once you finish. Though rare, this knot can slip in some cases, so remember to leave nice long tails and cinch tight on all ends and directions when tying this knot for added security.


4. The Double Fisherman Knot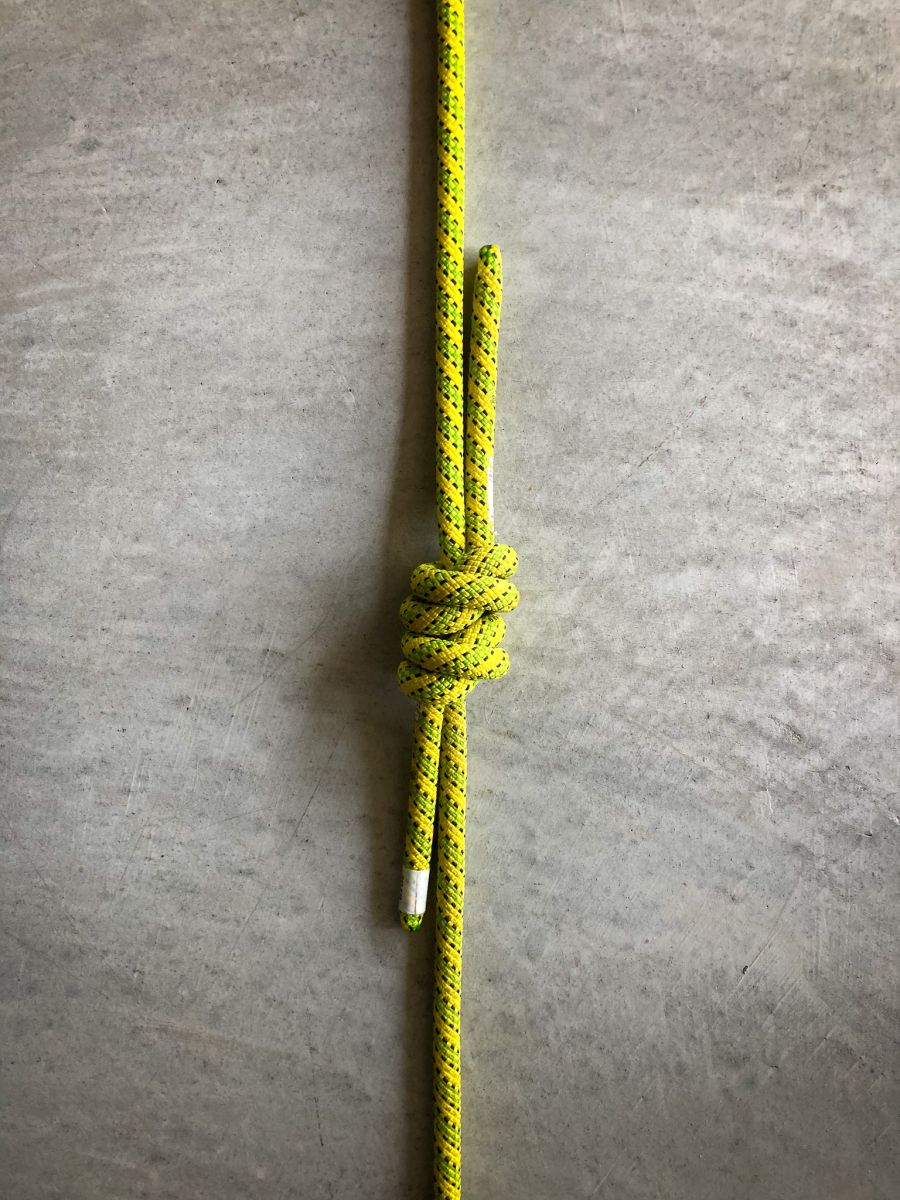 The double fisherman knot is another knot used to tie two ropes together. It's extremely strong and generally considered more secure than the flat overhand. However, it's extremely difficult to untie after it's been loaded. Climbers often use this knot to create Prusik loops, since they know the knot won't need to come untied once the Prusik has been created.


5. The Clove Hitch Knot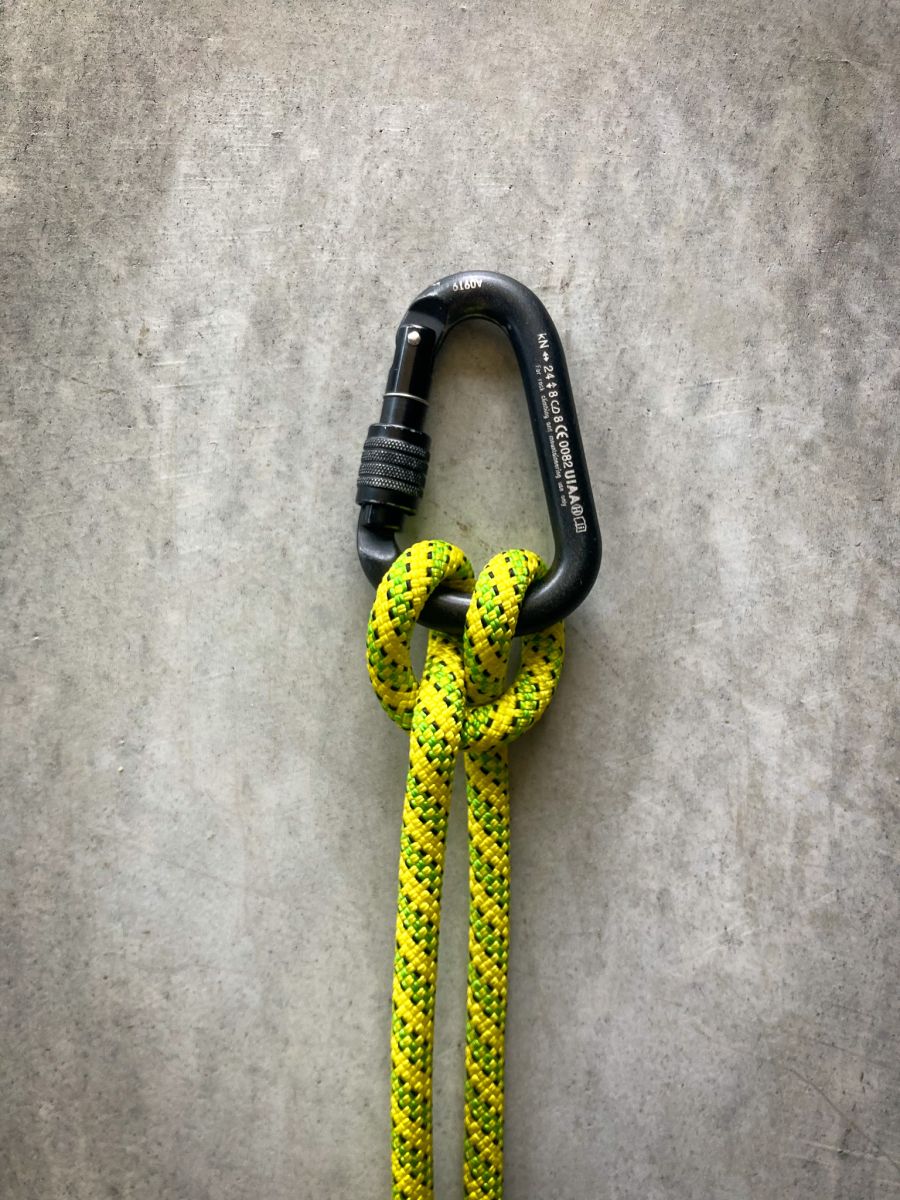 The Clove Hitch is a handy way to tie an anchor to the middle of a line and to tie something down to a post or stake with the ability to easily adjust the tension. It's a classic knot for lashing down a load of camping gear. It's also a standout for securing tent guy-lines or tarp setup during the assembly of an emergency bivvy or shelter. The clove hitch is used extensively in climbing, but it's also a great easy knot to learn even if you're just starting out.
6. The Prusik Knot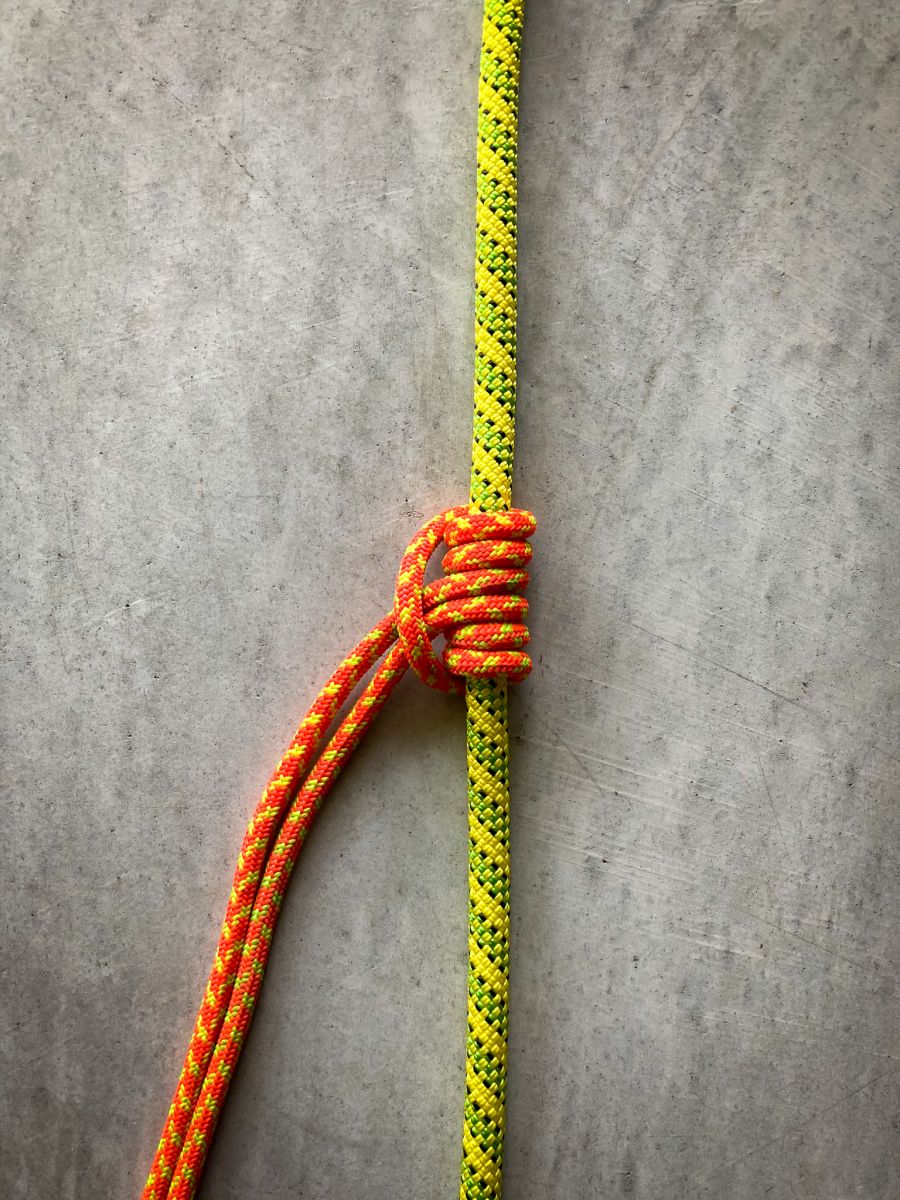 The Prusik is a type of friction hitch that is used in a variety of rescue scenarios as well as a rappel backup. Due to the fact that this knot grips the rope until you loosen the wraps with your hand, It's an excellent emergency hitch to learn in case you need to hoist yourself up a rope or somebody else from a glacial crevasse, cliff ledge, or whitewater.

Last but 'KNOT' least...

Like anything, mastering a knot takes practice, but the time you put in can pay off enormously when adventuring outdoors - when the elements are bearing down on you. You and your buddies will be glad you spent the time learning them.
Some of our favourite climbing ropes are:
Happy Adventures and hope to see you outdoors!!
Follow Christian's climbing adventures on Instagram at @mackspiks and share your adventures with us by tagging @wildearthaustralia and #mywildearth in your next post!
*Disclaimer: Climbing is an inherently dangerous activity that may result in serious injury or death. This article is intended for illustration purposes only and is not intended as a substitute for professional instruction. Before heading out please seek guidance and instruction from a formally trained guide or registered training provider.

More about the author:
​​Christian McEwen was raised on the mighty shores of Lake Taupo in New Zealand. A rugged-volcanic mountain plateau that groomed his sense of adventure and exploration. He developed and honed his craft and love of backcountry snowboarding spanning two decades of global exploration and documenting. A proud P.A.C.I. member (Professional Association of Climbing Instructors) and accredited lead climbing guide, currently residing on the Gold Coast, Australia and working as a climbing instructor and author at Ocean Road Magazine.