Walking is more than just a mode of transportation; it can be a transformative way to experience different landscapes, cultures and people.

When we explore a new destination on foot, we immerse ourselves in the details – the subtle scents of local cuisine, the textures of historical architecture, and the smiles of locals. It allows us to move at a pace that resonates with the rhythm of our surroundings, granting us the time to truly absorb and appreciate the beauty and authenticity of each location.
I've put together a list of walks that are on my bucket list along with a few gear essentials that I'd have in my pack at the end. Let's lace up those hiking boots and explore these epic trails!

1. Via Francigena, (England, France Switzerland, Italy)
What better way to balance out copious amounts of cheese and pasta consumption than by walking? Trace the historic Via Francigena, an ancient pilgrimage route leading from Canterbury, England to Rome, Italy. Encompassing around 2,000 kilometres and taking around 100 days, this remarkable journey offers a passage through charming villages, picturesque landscapes, and rich cultural heritage. Check out our blog featuring the Via Degli Dei from Bologna to Florence to get some inspiration.
2. The Larapinta Trail, Northern Territory
I was due to walk the Larapinta back in 2020 but Covid had other plans! It's still high on the list. If you're looking to Immerse yourself in the rugged terrain of Australia's Red Centre then look no further than the Larapinta Trail. Spanning around 223 kilometres, most people walk this trail in 13-16 days. The trail showcases the dramatic beauty of the West MacDonnell Ranges and reveals gorgeous ancient landscapes steeped in Aboriginal history.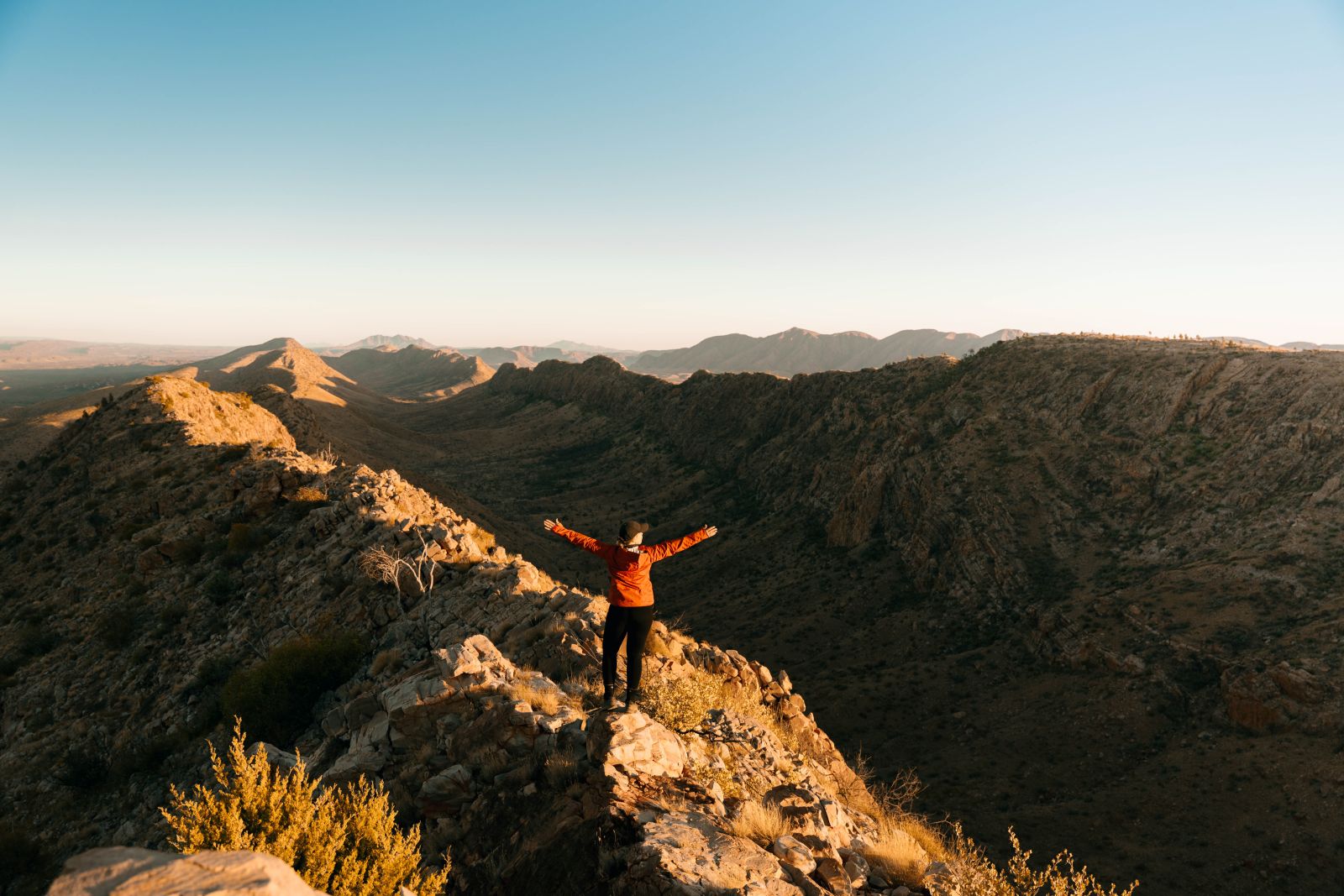 Photo credit: Jactina Pink
3. The Laugavegur Trail, Iceland
This hike has truly hit the mainstream in recent years but it's for good reason. Wander through Iceland's ethereal landscapes on the Laugavegur Trail, a mesmerising journey through surreal landscapes and geothermal marvels. Covering approximately 54 kilometres, the trail unfolds over 4-5 days, allowing you to revel in Iceland's unique natural wonders.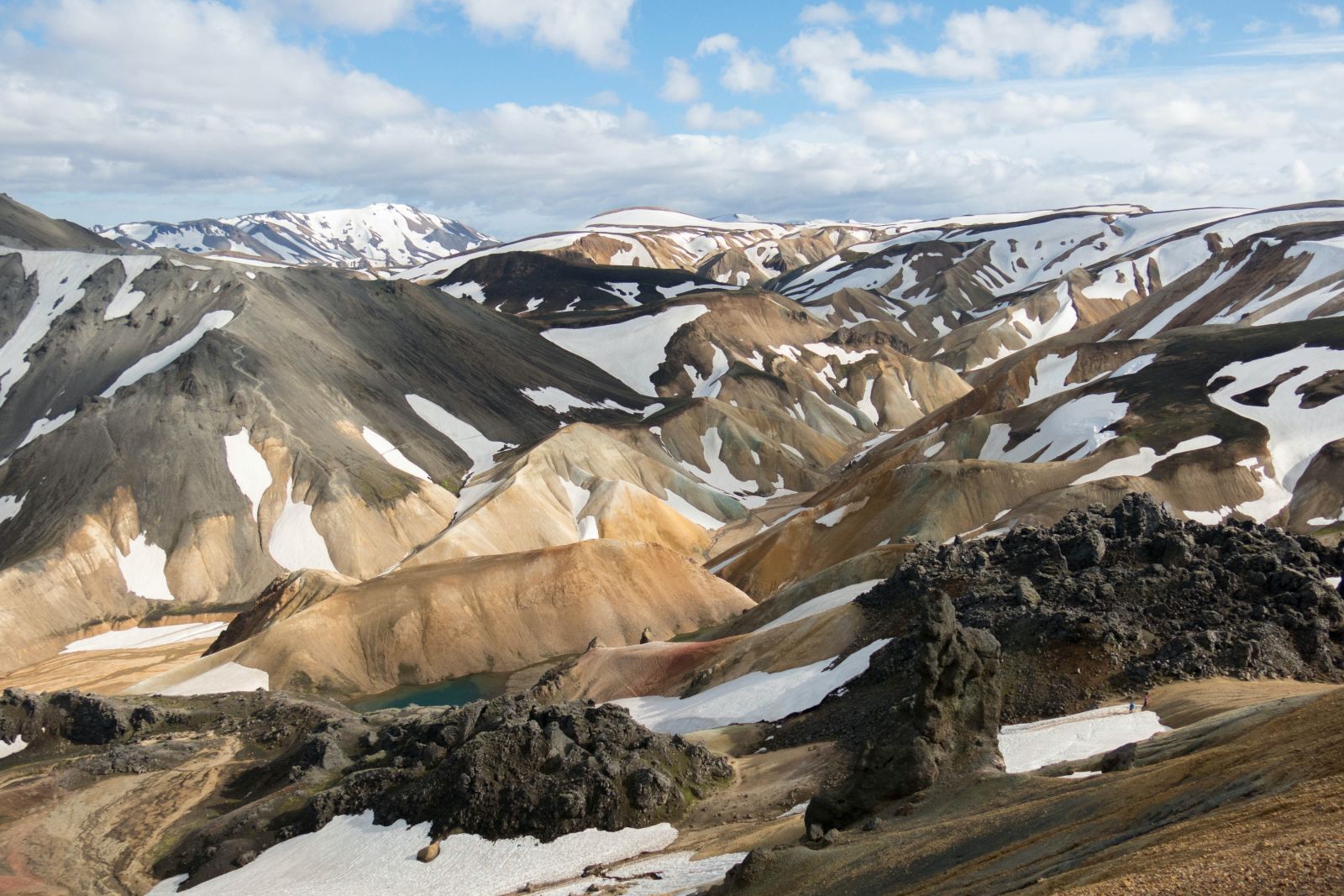 4. The Jordan Trail, Jordan
This lesser-known walk will take us back in time along the Jordan Trail, an expedition through historical ruins and diverse terrains including Petra and Wadi-Rum! Covering an extensive distance of about 644 kilometres, this path offers a 40-day passage that unfurls the rich history and natural splendour of Jordan.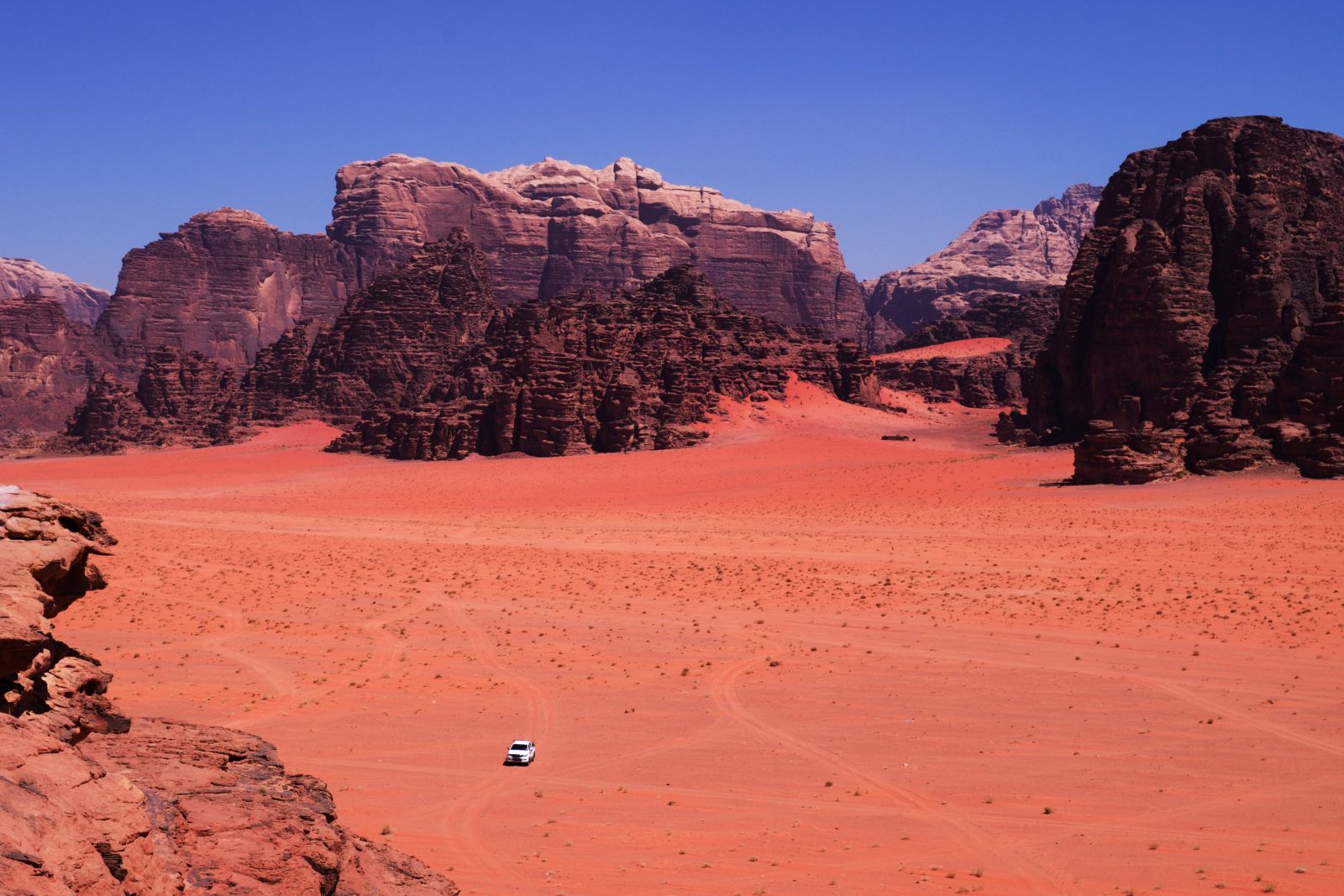 5. Camino de Santiago, Spain
Technically I've already done this route along with a section of the Camino Norte, but I'd do it again in a heartbeat! The renowned Camino de Santiago is a network of pilgrimage routes culminating at Spain's Santiago de Compostela Cathedral. Among its cherished routes, the Camino Frances stands out, encompassing approximately 780 kilometres and requiring 4-6 weeks to complete. Journey through picturesque landscapes, and ancient towns, and earn the coveted Compostela certificate. For more info and a detailed packing guide click here.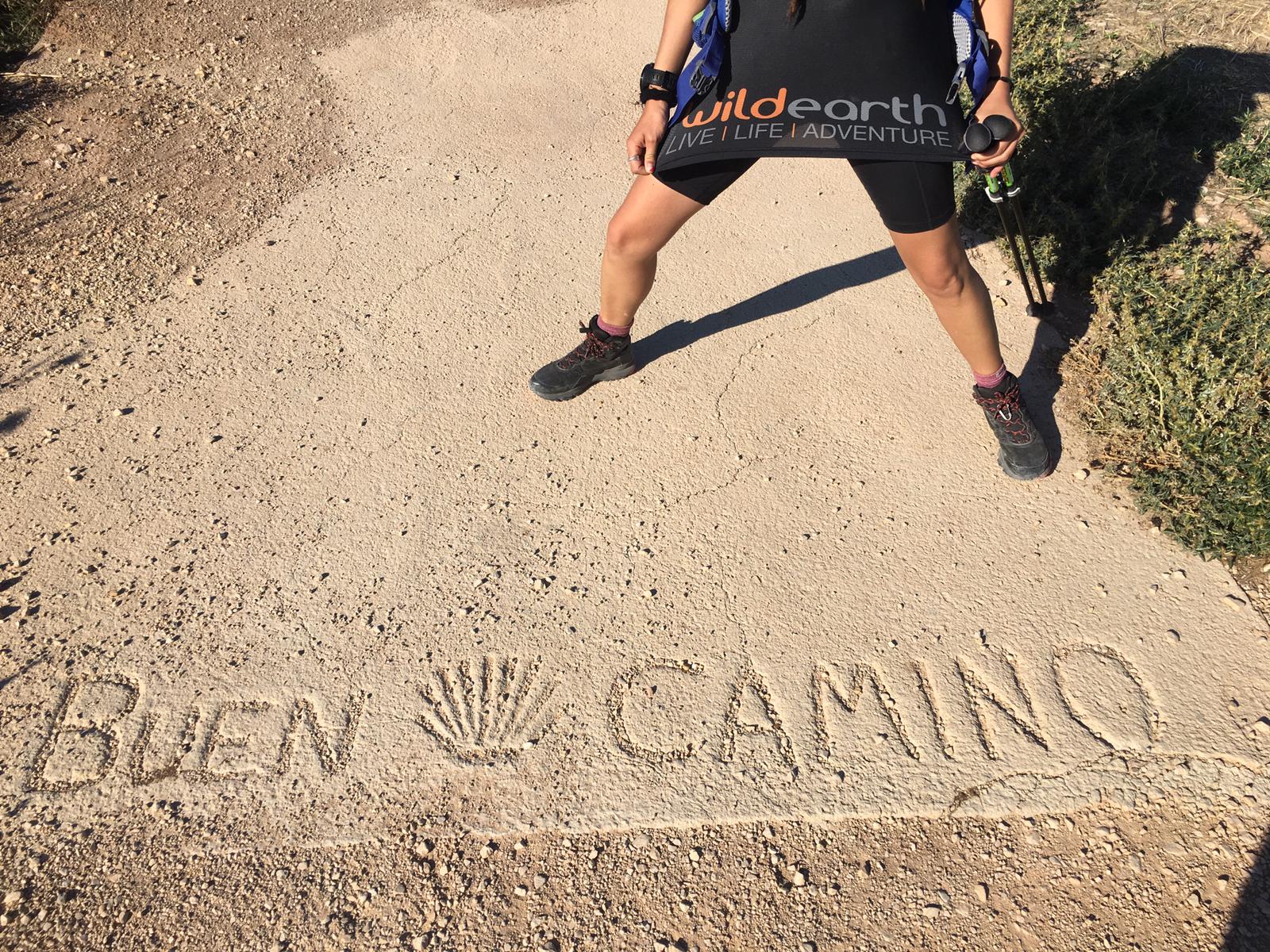 6. The Carian Trail, Turkey
One of the lesser-known trails on the list takes us to Turkey. Engage with rich history and coastal charm along the Carian Trail. Extending across roughly 805 kilometres, this expedition spans 4-6 weeks, inviting you to explore both cultural heritage and breathtaking landscapes off the beaten path.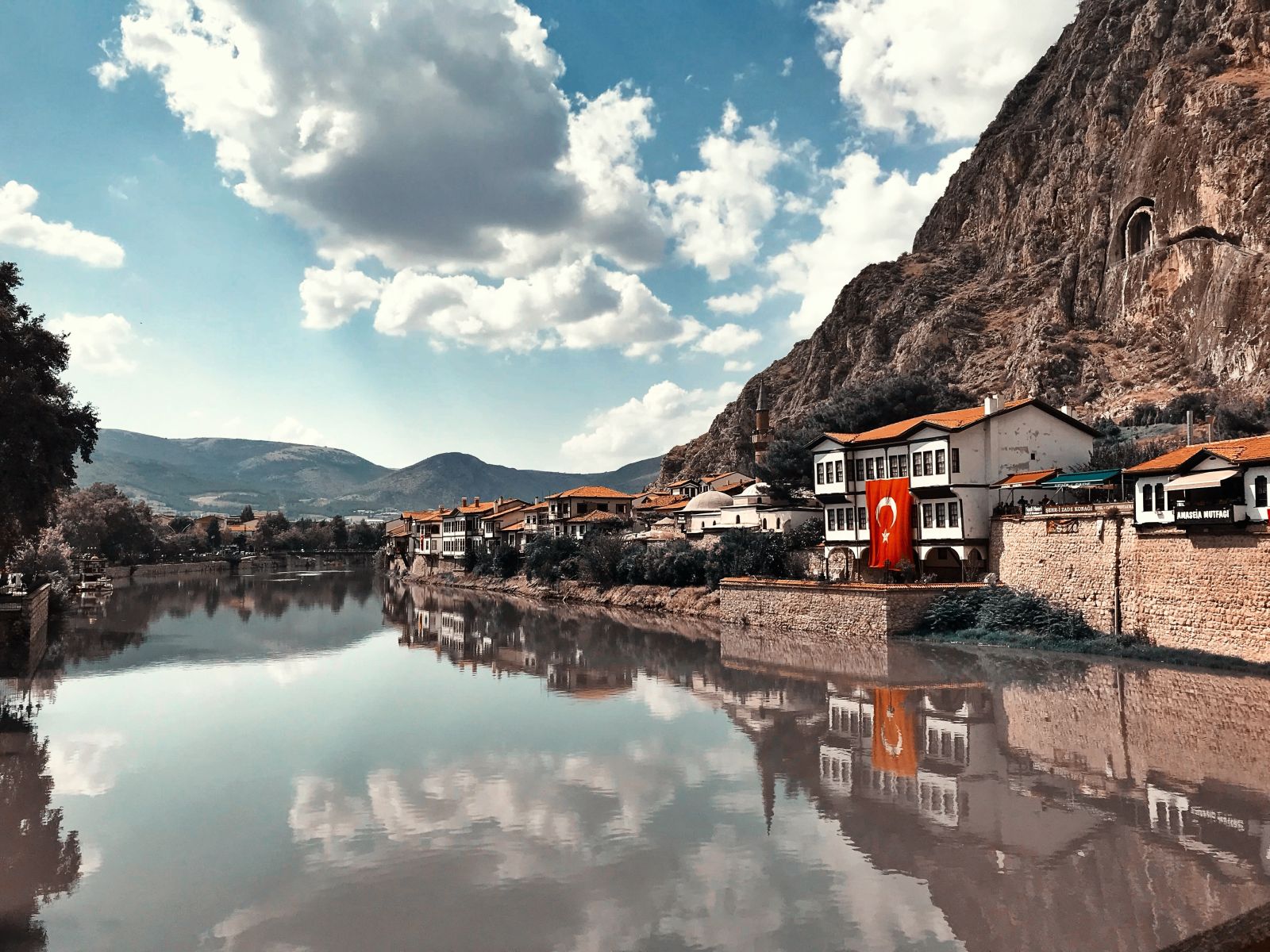 7. St Olaf's Way, Norway
Check out the historic St Olaf's Way in Norway, connecting cultural landmarks with natural splendour. This trail covers an impressive distance of around 640 kilometres and takes at least a month. Travel through towns, farmland and cities to get an epic one-of-a-kind experience of Norway.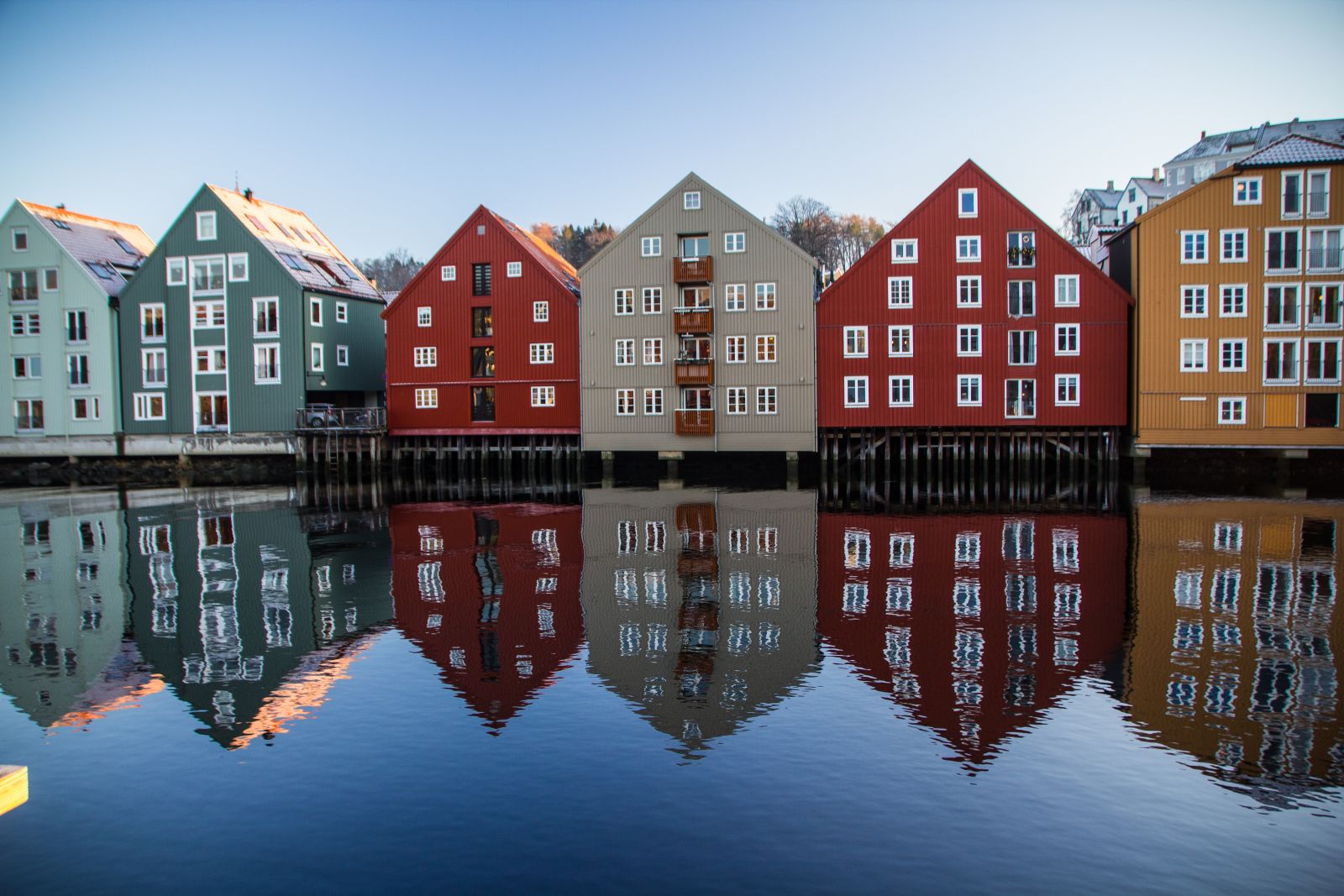 8. Kumano Kodo, Japan
Wander into Japan's spiritual past on the Kumano Kodo pilgrimage trails, leading to the revered Kumano Sanzan shrines. These intertwining paths comprise a network spanning around 170 kilometres and taking 5-7 days. Traverse serene forests, picturesque villages, and sacred sites with deep historical significance. If you're looking for Japanese trail inspiration or a longer walk, check out Kiera's recent highlights from the Shikoku Pilgrimage.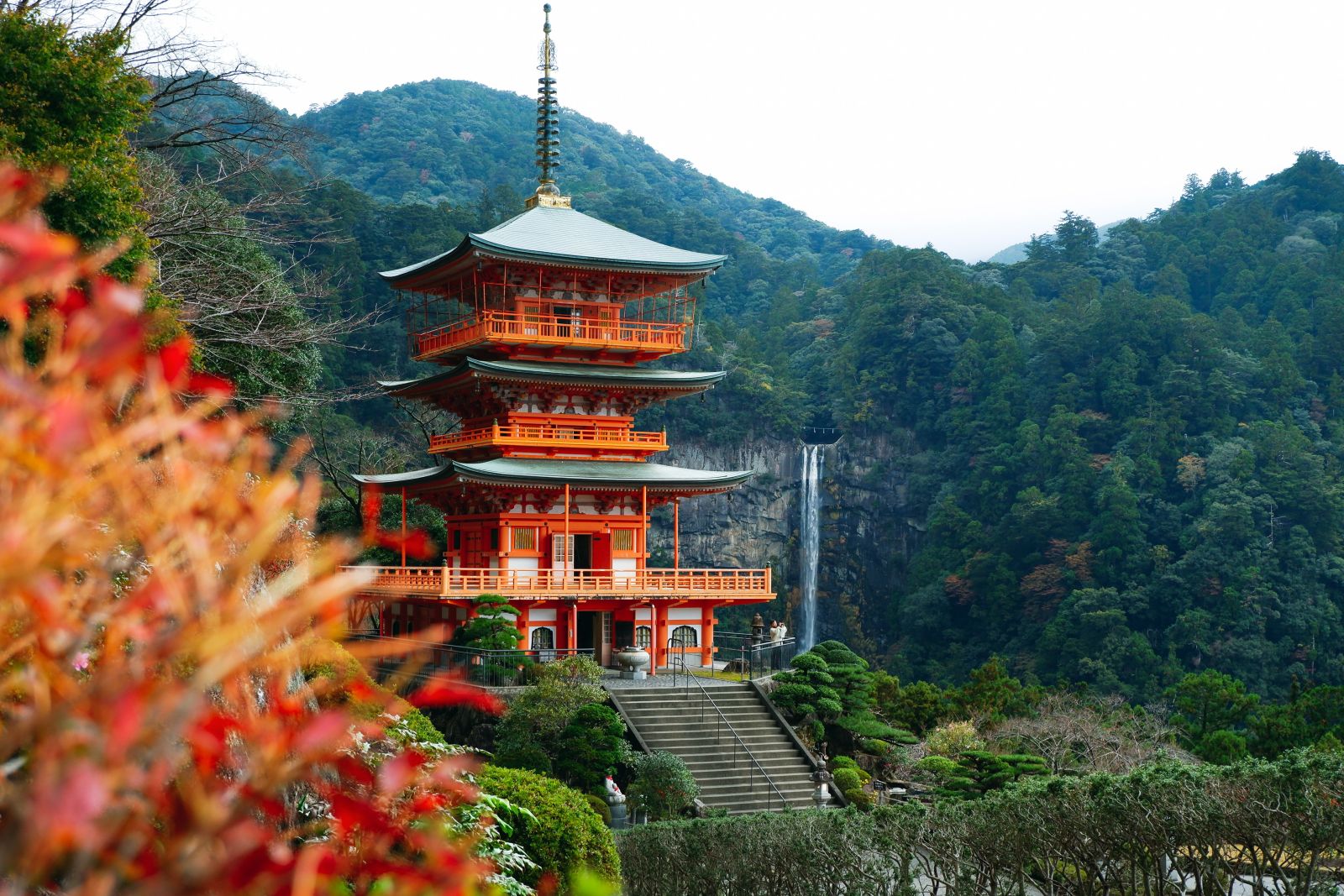 9. Pacific Crest Trail, USA and Canada
Adventure along one of America's best-known walks, the Pacific Crest Trail, stretching across about 4,265 kilometres from the Mexican border to the Canadian border. This trail takes hikers through diverse landscapes, from desert expanses to alpine heights. Follow Wild Earth ambassador Jacinta Pink as she journeys along it right now!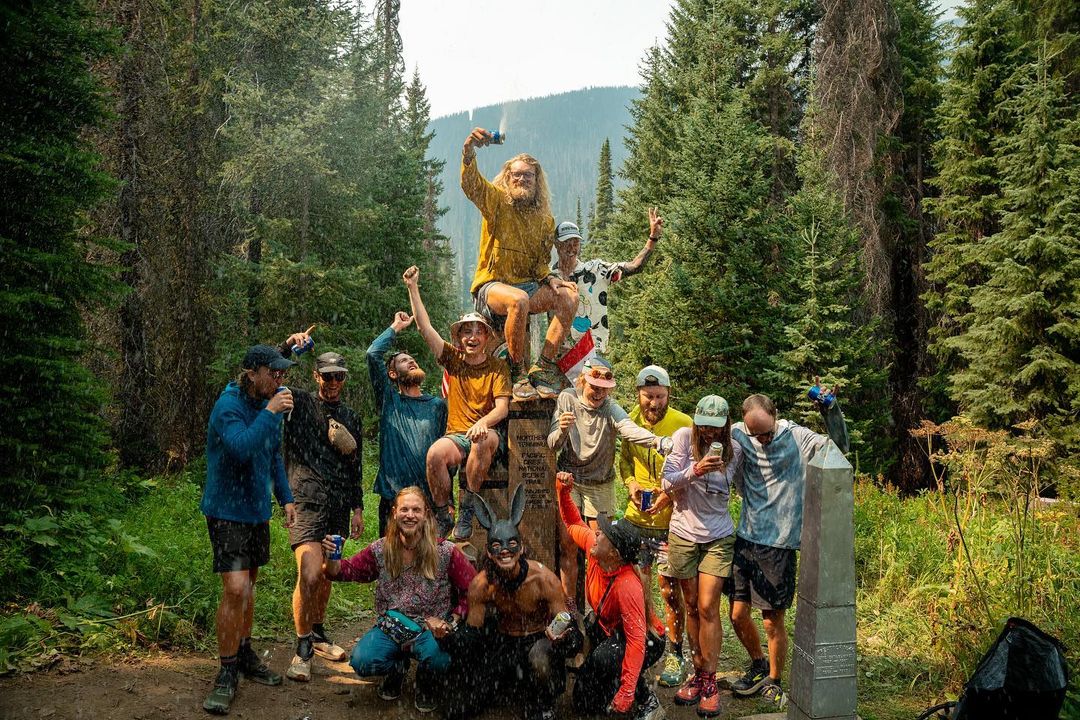 Photo credit: Jactina Pink
10. The West Coast Trail, Canada
Venture along the rugged coastline of Vancouver Island on the West Coast Trail. Encompassing about 75 kilometres, this expedition takes approximately 5-7 days, leading you through diverse landscapes and breathtaking vistas.
11. Te Araroa, New Zealand
Unveil New Zealand's natural splendour on the Te Araroa, a long-distance trail stretching around 3,000 kilometres from Cape Reinga to Bluff (also, no bears and snakes are a huge bonus!). This comprehensive route spans varied landscapes, from coastal beaches to verdant forests and towering mountains. Follow Kate Donald's round-up of her recent Te Araroa adventure here.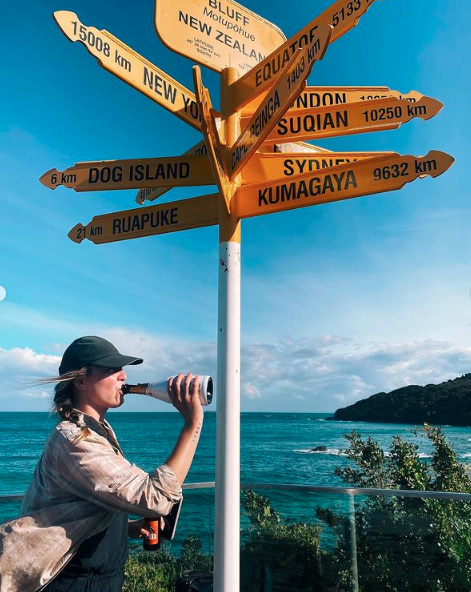 Photo credit: Kate Donald
12. The West Highland Way, Scotland
Scotland is a vastly underrated adventure destination. Traverse captivating landscapes on the West Highland Way, covering approximately 154 kilometres from Milngavie to Fort William. This trail offers a captivating journey through lochs, mountains, and charming villages, epitomising Scotland's charm.
13. Bibbulmun Track, Australia
Explore Western Australia's wild heart on the Bibbulmun Track, spanning over 1,000 kilometres all the way from Perth to Albany. This trail unfolds through diverse landscapes, encompassing forests, farmlands, and coastal beauty.
14. The Transcaucasian Trail, Georgia and Armenia
The Transcaucasian Trail. If you've watched Levison Wood walk from Russia to Iran then you know why it's on the list. This trail is still in the works and is calling for only the most intrepid and experienced hikers to test out the newest routes. Traverse the stunning Caucasus mountains on this extensive trail which covers approximately 1,500 kilometers and can take several weeks to months depending on which sections you do.
15. The Salkantay Trek, Peru
Heard of the Inca Trail? Picture that but with way fewer tourists on this trail less travelled to reach the awe-inspiring Machu Picchu, The Salkantay Trek. This trail covers around 74 kilometres and takes about 5-7 days.

Each trail offers a unique adventure that connects you to nature and culture, remember to respect local regulations, follow Leave No Trace principles, and stay prepared for changing weather conditions. Choosing your gear wisely is key to having a great trip! Make sure you research whether you need to organise food drops, pack camping gear or if you can rely on places to stay along the way (like the Camino). As a self-described gram counter and weakling, I plan to carry as little as possible from lightweight and durable footwear to an ultralight trusty backpack. Check out some of my gear essentials below: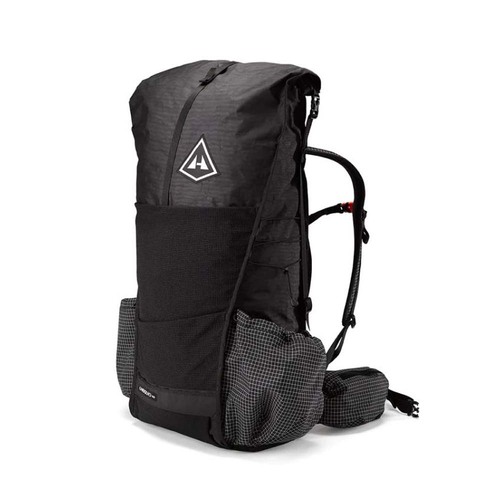 Hyperlite is a trusted brand amongst the hardcore thru-hikers of the USA and we've just started stocking them with great reviews (check out Rob's review here). Born from and for the most transformative journeys, the Unbound 40 is built to go above and beyond the rigours of multi-day hiking and travel. Weighing in at only 914g with a load limit of around 18 kilos, this pack is seriously light and exceptionally durable. Every carefully considered feature fought for its right to remain, leaving only the essentials required for an efficient, comfortable, adaptable, and dependable travel companion.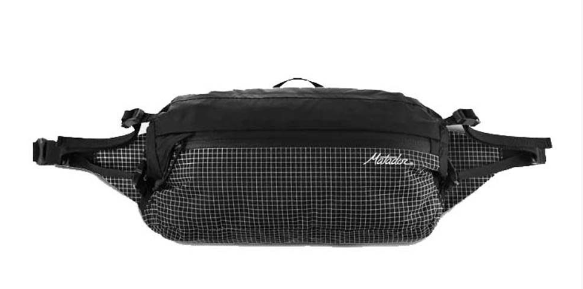 The Freerain Packable Hip Pack is a waterproof, hands-free place to keep valuables close by. It's also extremely hard to pickpocket if you find yourself wandering through urban environments. Ultralight UHMWPE-reinforced Robic© nylon delivers extraordinary durability, while the UTS coating, sealed seams, and rolltop closure yield a fully waterproof main compartment. The adjustable belt can be worn at the waist or crossbody as a sling. An innovative integrated zipper on the rolltop main compartment can be used alone for fast access or rolled for full waterproofing. To stow, invert into the front pocket or compress further using the included mesh compression sack.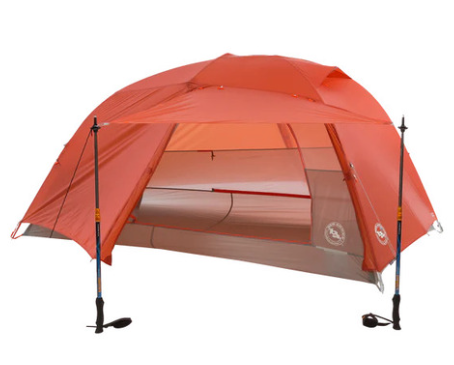 One of our best-selling, full-featured, ultralight backpacking tents, the Copper Spur HV UL2 2-person tent just got better. Redesigned with cutting-edge features inside and out, using proprietary materials that are lighter, stronger, and equipped with hardware that makes set-up even easier. The high-volume design provides ample living space in this freestanding structure. Traditional, media and 3D bin pockets help to organize your gear without cramping your sleep space or capacity to sit up inside. Awning-style vestibules can be customized to expand living space, great for both drizzle and sun protection. Your ultimate UL home away from home!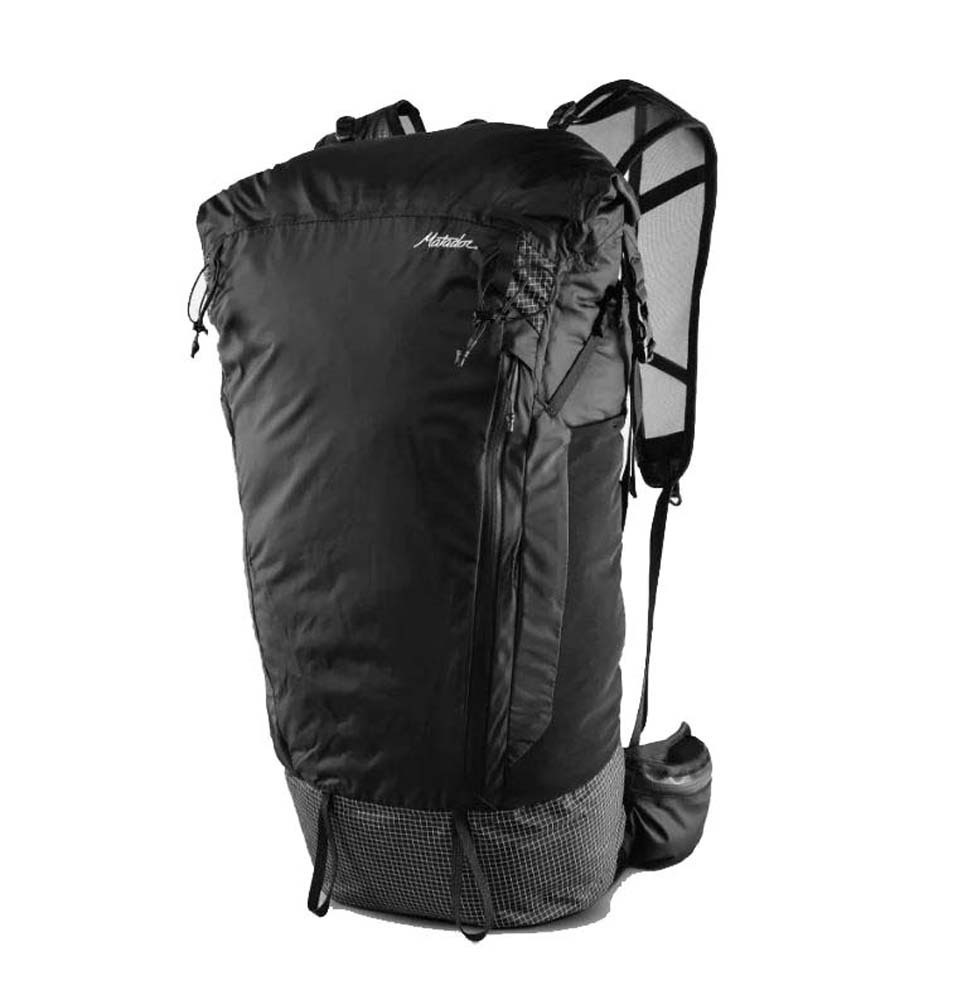 The Freerain 28 is a 28-litre high-performance waterproof backpack that compresses for travel. It's perfect to stash in your bag and use as a day pack or to have in case of an emergency (I used mine on the Camino to help redistribute weight after having some hip issues). Made using the same materials as the Freeman Hip Pack, the bag features a fully waterproof main compartment, hydration compatibility, gear loops, and shock cord captures for tools. Pocketed hip belt, sternum strap, and weight-distributing shoulder straps provide an agile and balanced fit. It packs down nicely into the included mesh compression sack.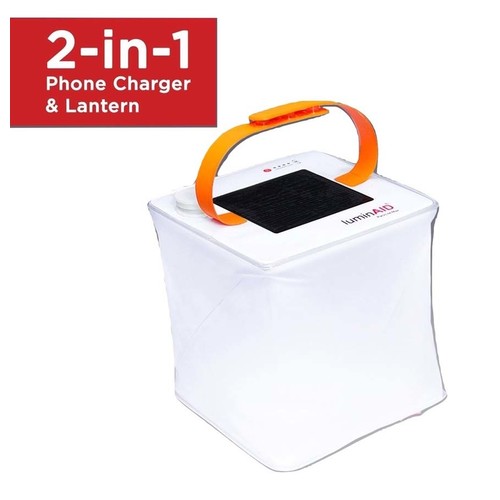 The PackLite Max 2-in-1 Phone Charger is a solar inflatable lantern & phone charger that packs flat for easy carrying and charging on the go (240 grams). It's the perfect all-purpose solar device to light up your campsite, tent, or provide backup power to your devices when you need it most. The lantern provides over 150 lumens of bright LED light on Turbo mode and can run for up to 50 hours on Low mode. It recharges via solar power in 14 hours of sunlight or by USB input in 1-2 hours. The 5V USB output port will recharge your phone in 2-4 hours depending on your type of phone! Strap it to your bag as you hike to charge throughout the day.
The NanoDry Shower Towel is a full-size, lightweight towel designed with quick-drying nanofiber material, a compact travel profile, and high-capacity absorbency. I've had mine for almost 5 years and it's still going strong!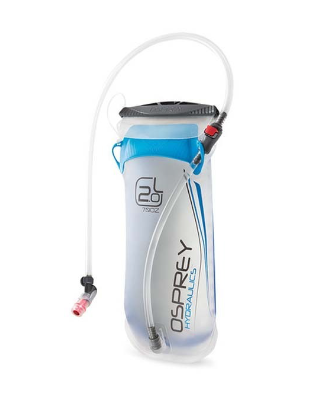 The Osprey Hydraulics 2L Reservoir by Hydrapak is a sturdy bladder that's perfect for long trips. It's ideal for large volume packs. The HydroStatic backplate provides structure for easy loading into a full pack and maintains a flat profile. Thoughtful design makes filling, cleaning and most importantly staying hydrated on the trail easier than ever. All parts are BPA-free, phthalate-free, and lead-free guaranteed. All materials are certified food-safe according to FDA and EU regulations.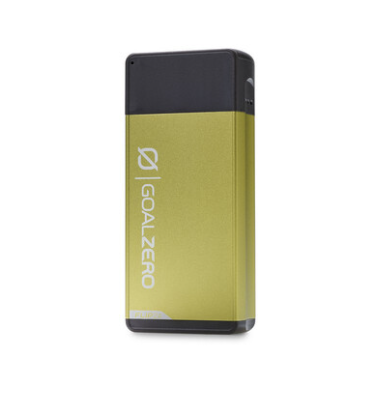 When one charge just isn't enough, Flip 24 charges and boosts your gear along the way. Weighing in at only 130 grams, it's a simple addition to your kit.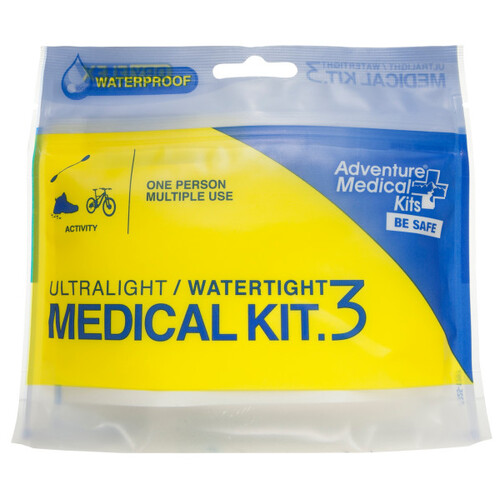 The ultimate ultralight medical kit, the Ultralight/Watertight .3 contains the first aid essentials you need for solo day trips where portable, waterproof gear is a must. Ideal for multi-sport athletes, supplies come in a reusable, waterproof dry bag. Whether you're whitewater kayaking, mountain biking, ultralight hiking, backcountry skiing, or all of the above, this first aid kit keeps you prepared without weighing you down.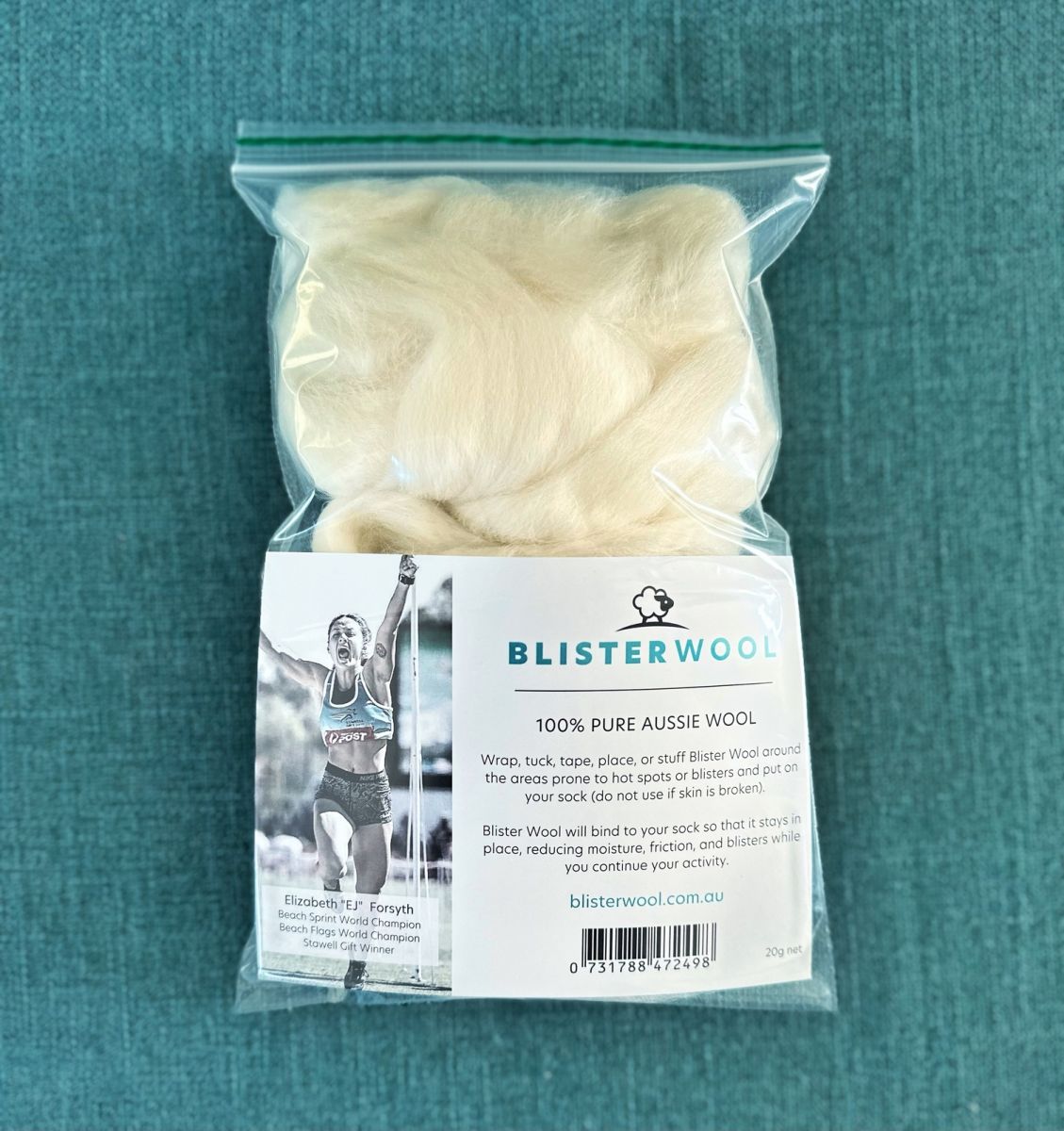 Add this to your blister kit, just in case! Blister Wool is made from 100% pure Australian-grown wool. The natural properties in wool mean that it wicks away moisture, relieves pressure points, and reduces friction so you can prevent pesky blisters!
Choosing the right gear can make or break an adventure! Visit us in-store to chat with our experts or shoot us a message online if you have any questions! Don't forget to share your adventures with us on Instagram by tagging @wildearthaustralia and #mywildearth in your next post.

About the contributor: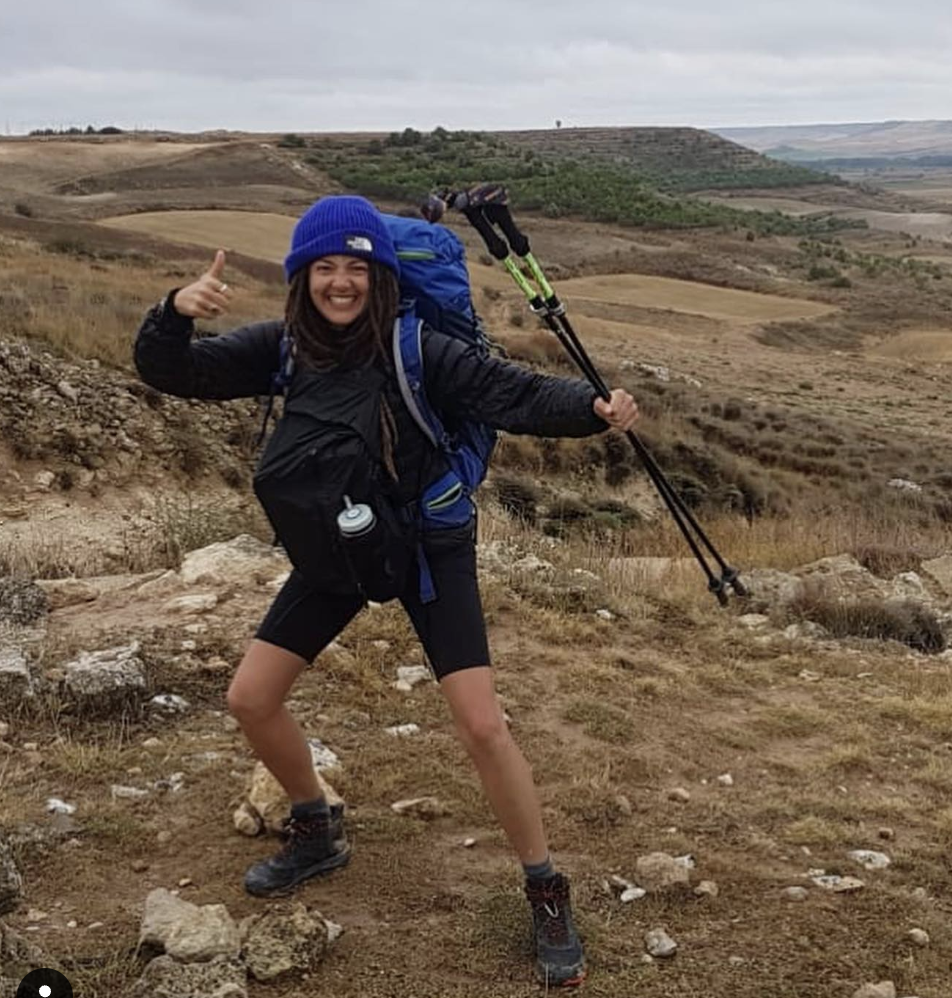 Lauren Clark is the social media manager for Wild Earth. An obsessive gram counter who's always on the hunt for the lightest and most compact gear for hiking and travel. You'll find her overseas in one country or another attempting digital nomad life. When she's not working she's taking in as much culture as she can, eating all of the foods, hiking all of the trails and trying to find people to belay for her. Follow her adventures on Instagram.