The recent confirmation that Australia's international border will reopen in mid-November was met with an overwhelming feeling of joy and relief by those desperate to travel. But now what?
What do the next steps look like in terms of planning for where you could go, who can travel and when? We wanted to share with you what we know so far. Scott Morrison announced that Australia's international border ban would lift in mid-November with citizens and residents finally being able to leave the country without the requirement of applying for a permit, as well as return home after what will have been a twenty- month lock out.
This will come down to states and territories hitting the national 80% double dose vaccination target and nationally this is expected to happen around November 10th based on current estimates. So, what happens now? Whilst the announcement was exciting it has also brought a number of questions and unknowns for everyone to start navigating all the pieces. Here is the information to hopefully help some of the questions and anticipate what will happen next.
WHAT YOU NEED TO BE ABLE TO LEAVE AUSTRALIA
A valid passport: Remember these? Check your expiry date. If your passport is out of date or within six months of expiring, you will need to get onto the renewal as even longer wait times are already anticipated.
An internationally recognised vaccination certificate: This will become the "Vaccine Passport", to be released this month. Currently, you can access your vaccine status and proof via Services Australia website.
To be a fully vaccinated citizen or permanent resident: To be physically able to leave the country, you will need to be an Australian citizen or a permanent resident who is fully immunised with a vaccine approved by the TGA. Australia currently has four COVID -19 vaccines –Pfizer, Moderna, AstraZeneca (Vaxzevria) and Johnson & Johnson. The TGA has also recognised Coronavac (Sinovac), developed and used in China, and Covishield (AstraZeneca – Serum Institute of India) which has been developed and is used in India.
To have returned a negative COVID-19 test 72-48 hours before departure: Other countries have already implemented systems that require a negative test within 72-48 hours of travel and ex Australia will be no different. You will need to do this at your own expense via a PCR test.
WHERE IN AUSTRALIA CAN YOU DEPART FROM IN MID NOVEMBER?
New South Wales will be the first state off the rank from mid- November. Victoria is also a possibility to open by mid- November too. Other states and territories will begin opening up at different times to be announced. For those of you in Queensland we are waiting on an opening roadmap from the State Government.
The major unknown is that we do not know when or where we will be able to cross borders into many of Australia's own states and territories. In time for Christmas? The jury is still out and it's likely we won't know for weeks regarding certain states. There are not so funny jokes out there about being able to travel Sydney to London before Sydney to the Gold Coast!
WHICH COUNTRIES CAN YOU FLY TO FROM MID NOVEMBER?
Plenty of destinations, but it's still complicated: There are no restrictions on which country you can depart Australia for, however there are still ever- evolving possibilities and rules on which countries you can legally arrive at and their quarantine requirements. As of right now, you will be able to fly as a leisure traveller to ports in the U.K and the U.S from mid-November but not New Zealand, Singapore or the Pacific Islands including Fiji yet, who's borders currently remain closed.
There are then the complications and rules relating to which cities you can transit through and on which airlines. Beware of online websites that offer flights on a combination of airlines via various stopover points. There are many restrictions on transits through various cities such as Singapore and Hong Kong – many online websites do not point out any restrictions so it is important to contact Travel on Capri to help plan your trip so we can help navigate these complex rules for you.
Qantas has brought forward its restart from mid-December and will now operate three weekly return flights from November 14th between Sydney and London and three weekly return flights between Sydney and Los Angeles. More flights will be added to meet demand if needed. Qatar Airways, Fiji Airways, Hawaiian Airlines and Air Canada are yet to update their schedules which are currently set to restart in mid-December in time for Christmas.
What about green lanes? Scott Morrison said last Friday that the government is working towards completely quarantine free travel for certain countries, such as New Zealand, Singapore and Fiji "when it is safe to do so". Bubbles in time for Christmas... watch this space.
Expect daily updates on the border reopening in the coming weeks but before booking a flight we recommend that you check the latest information on country/region travel restrictions as well as visa and passport requirements. Again, that is where Travel on Capri are here to assist. For example, you may not be aware that travel from the UK and Europe to the US has effectively been banned since March 2020 and is only being allowed to open up sometime in November to fully vaccinated travellers.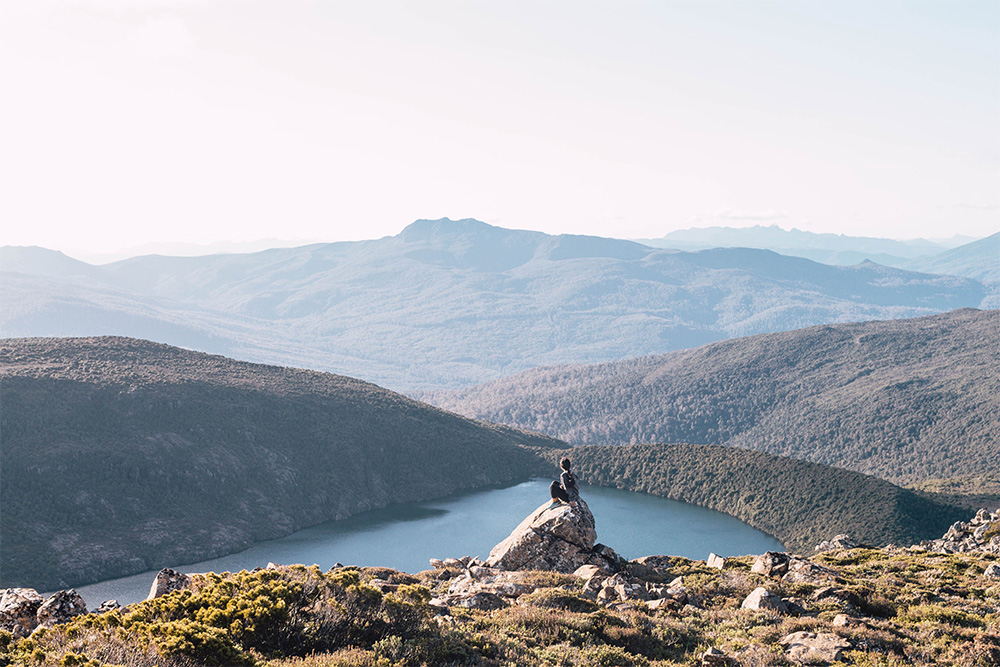 WHAT HAPPENS WHEN YOU ARRIVE OVERSEAS?
This will depend on which country you are travelling to. While many countries are open to arrivals from Australia, their quarantine requirements, restrictions and testing regimes vary greatly and are changing all the time. Travel on Capri have the up-to-date resources at hand to be able to check this for you and provide expert advice.
E.g. arriving in the U.K. The UK now has some of the most relaxed COVID restrictions. If you are fully vaccinated and not from a "Red zone" country you won't need to quarantine on arrival at all now, but before you travel to England you must book and pay for a day 2 COVID 19 test to be taken after arrival in England and complete a passenger locator form to be completed in the 48 hours before you arrive in England. If you will be in England for less than 2 days, you still need to book and pay for a day 2 COVID 19 test. You only need to take the test if you are still in England on day 2.
WHAT ABOUT ARRIVING BACK IN AUSTRALIA?
All arrival caps are to be lifted from mid-November! This means more seats will be available at lower prices as airlines ramp up to get as many people flying back to Australia as soon as possible. There are reportedly 45,000 stranded Australians still wanting to come home.
You will need to take a pre-departure COVID 19 test- a negative PCR test result is required for travelling to or transiting through Australia. Evidence of a negative COVID 19 PCR test taken 72 hours or less before your scheduled departure must be provided to your airline.
You will need a Digital Border Declaration also known as a Vaccine Passport, these are set to be issued from October, but only for arrivals. Passengers coming into Australia will be able to complete the DPD on their mobile service or computer and it's understood that COVID vaccination certificates will be linked to chips in passports and people will have a QR code for scanning.
Fully vaccinated Australians will need to home quarantine for 7 days. Currently, NSW and South Australia are trialling home quarantine to prove that the programme can be easily and safely managed. Queensland has also announced that they are to begin the home quarantine trial soon. If successful, these will be the first states to offer the programme. Australians will likely need to be tested a number of times during or after their seven-day home quarantine however the exact details around that are still being worked out. This is naturally not ideal for leisure travel and is hoped will change to the UK system where there is no home quarantine and only a PCR test pre -departure and on day 2 of arrival for all vaccinated travellers.
Unvaccinated non-citizens and residents will need to enter mandatory 14 day hotel quarantine at their own expense as per the current system at this stage. However, the hope is that fully vaccinated tourists and visa holders could soon be allowed the same freedoms as fully vaccinated arriving Australians. It is not expected that international visitors will be allowed into Australia until later in 2022.
Phew we got there! For now, anyway! There is so much to be worked through in the lead up to a mid-November restart. Expect the news to come thick and fast, and rest assured we will keep you up to speed as we celebrate the Arrival Revival of travel.
This article was origially written by David Smith of Travel on Capri.