The best hydration reservoirs to quench your thirst this summer.
If you're looking to clock some serious distance this summer then you need to make sure you're keeping the fluids flowing. Staying hydrated is simple on shorter hikes or runs, but as the trails get longer it's time to size-up your hydration systems. Hydration bladders are a superb storage option when you need to store multiple liters of water - as you can both fill-up and access water easily. The benefits are simple; no need to carry multiple water bottles (saves space), you can drink on the move with the hydration tube and make your pack more comfortable when carrying heavy loads. Here are a few of our Outdoor Gear Specialists favourite hydration reservoirs this season.
Capacity: 1.5 to 3.0 Litres
The Osprey Hydraulics is a leader in its field, it's ideal for longer trips that require larger water storage options. The bladder is designed with efficiency in mind, with features such as the QUICKCONNECT tube and Pour-Shield making your life on the trail a whole lot easier.
Our favourite features:
HYDROSTATIC BACKPLATE - makes it easy to slide your hydration bladder into your pack.
QUICKCONNECT System - Lets you disconnect the bladders drinking tube, refill and reconnect without having to rethread the tube through your pack.
Magnetic Bite Valve - This feature keeps the bite valve and tube securely out of the way until you want to drink.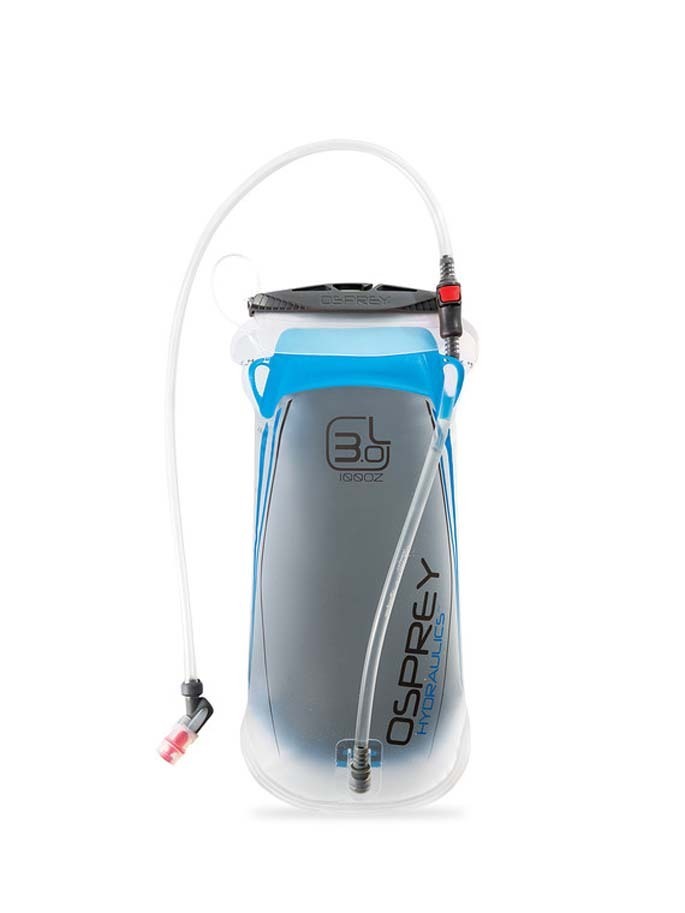 Capacity: 1.5 to 3.0 Litres
For the thirsty traveller the Camelbak Crux provides large capacity and easy drinking when on the move. This hydration bladder is designed to reduce leakage or spillages with a leak-proof cap and control lever on the drinking tube.
Our favourite features:
Leak-Proof Cap - Camelbaks design is less prone to leakage or spillage, ensuring no water is lost.
ON/OFF Lever - Allows you to seal off the drinking tube, preventing any water loss or annoying drips when moving.
Great Flow-Rate - Due to an increased diameter you now get 20% more water with every sip.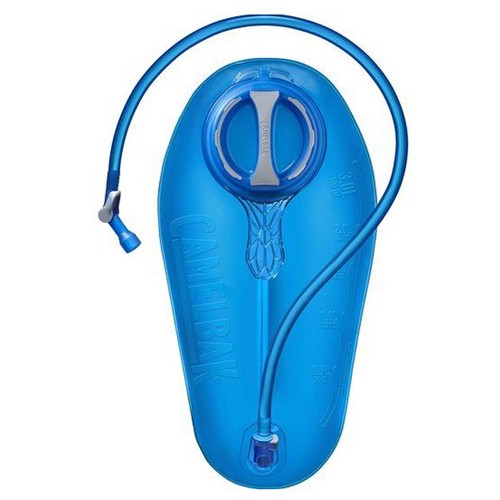 Capacity: 2.0 or 3.0 Litres
Platypus's Big Zip Evo Hydration Reservoir offers a great water-storage option in a simple, yet efficient, design. The bladders simple SlideLock closure is fast and secure, whilst the Pincher Grip tabs make it incredibly easy to fill with just one hand.
Our favourite Features
Secure SlideLock - this unique sealing system is fast and secure, whilst also opening easily when you need to refill in a hurry.
Easy To Fill - Handy Pincher Grip lets you fill with one hand and holds the bladder fill-point wide open.
Taste-Free - BPA-Free, BPS-Free, Phthalate-Free - to guarantee great tasting water!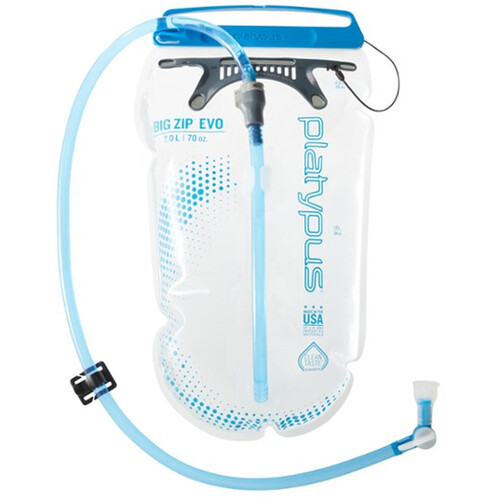 If you've never used a reservoir before and your making to leap from carrying multiple water bottles, you'll be amazed at the convenience and comfort that come with hydration bladders. So make sure you're running, hiking or paddling at your best this summer and stay hydrated with a reliable reservoir!